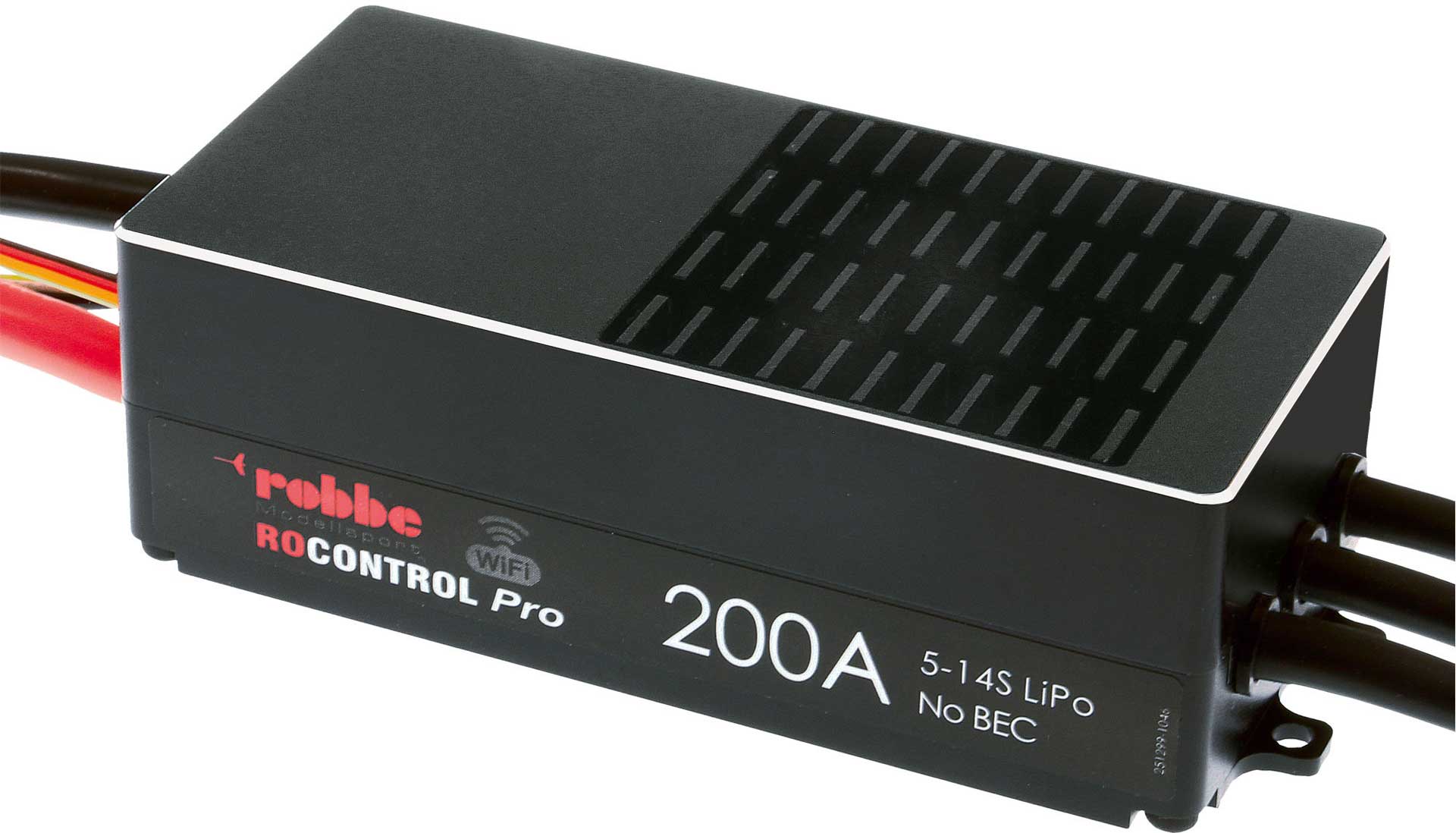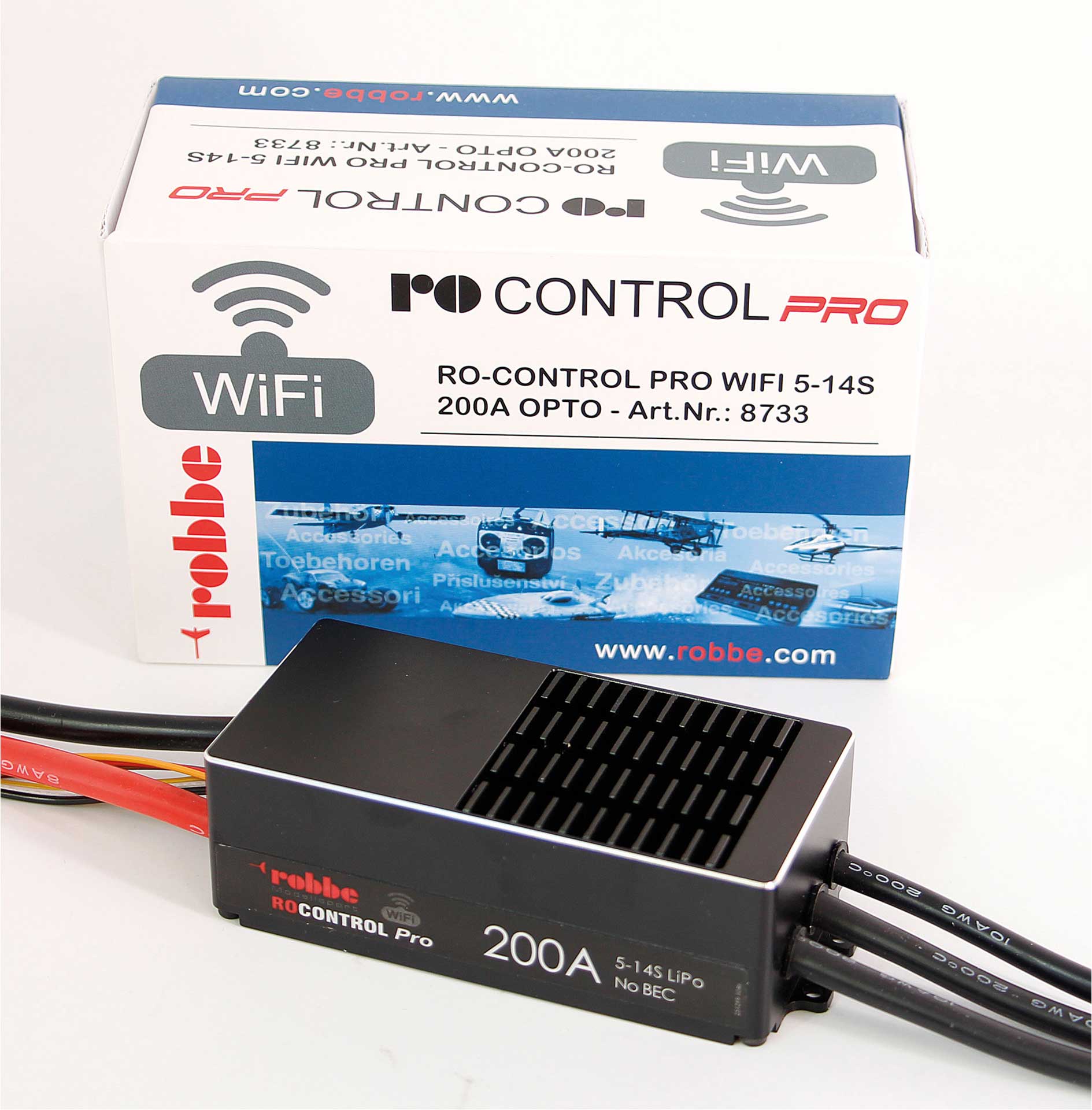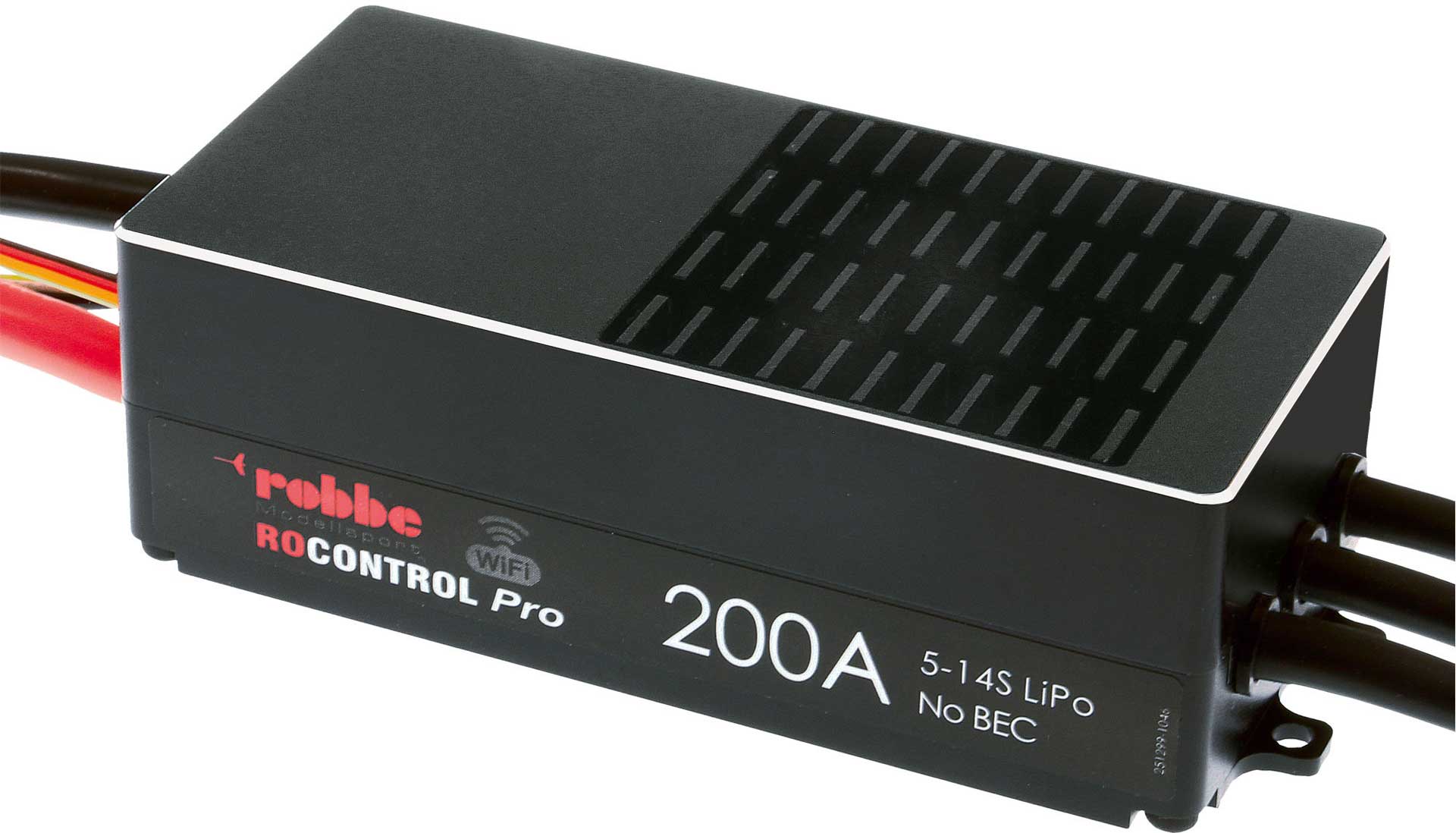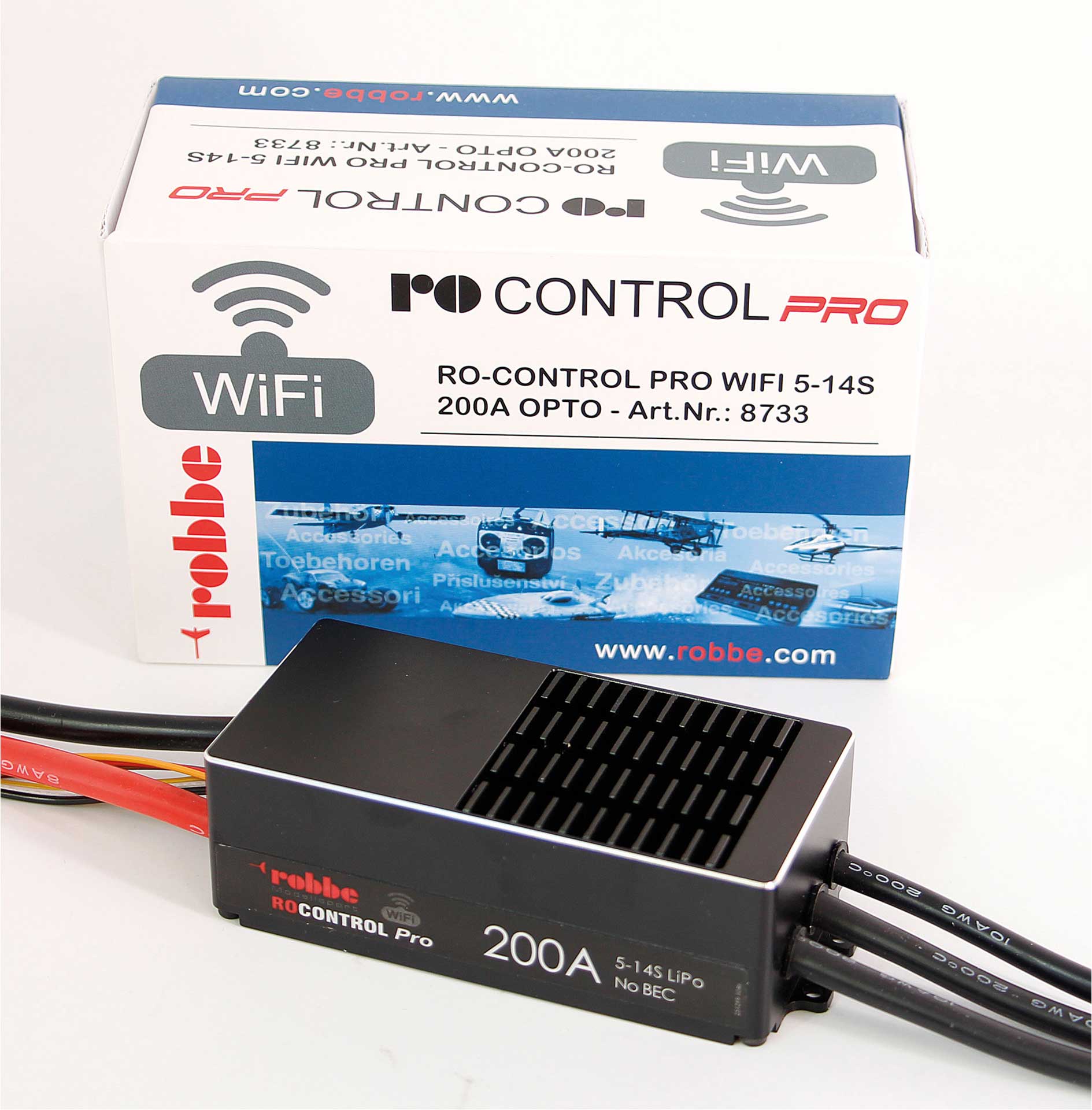 In stock. Usually ships within 1 business day.
Downloads
Description
"Robbe Modellsport RO-CONTROL PRO WIFI 5-14S 200A OPTO without plugs and jacks"
The
Ro-Control PRO WiFi controller series
is a new series of high performance controllers with a strong HV-BEC for modern applications, especially in connection with models with HV servos.
The greatest feature is the versatile, intuitive
programmability via WiFi and Smartphone App
. For more precise tuning, even live data can be transmitted to the smartphone in almost real time at close range.
The large-surface heatsink ensures best heat dissipation to guarantee highest reliability even during continuous partial load operation.
The
Ro-Control PRO WiFi controllers
also feature a special mode for helicopters. The 80-130A controllers also have a switch for reversing the direction of rotation (thrust reversal).
Properties:
- High performance controller for wing and helicopter models
- Powerful microprocessor
- Soft and prompt response of the controller function
- Higher efficiency, longer flight time due to ASCF (Active Switch Continued Flow) technology
- Efficient heat sink, lower operating temperature and reliable operation even at partial load
- Intuitively programmable with Robbe Smartphone App (optional WiFi module required)
- Live data display in App (voltage, current, speed, throttle position)
- 4 different braking modes
- Soft start adjustable (normal / soft / very soft)
- LiPo low voltage protection adjustable (low / medium / high)
- Timing adjustable (0° - 26,25°)
- Helicopter controller mode (off, low/high speed)
- Thrust reverser by switch
Download the free app for your Android phone here:
Android_App
Download the free app for your iOS phone here:
iOS_App
Technical data
| | |
| --- | --- |
| Cells: | 5-14 Lipo |
| Cont A: | 200 |
| Max A: | 250 |
| BEC: | Opto |
| Dimensions (mm): | 96,5/46,5/33 |
| Weight (g): | 277 |
| Type: | Brushless |
| BEC oder OPTO: | OPTO |