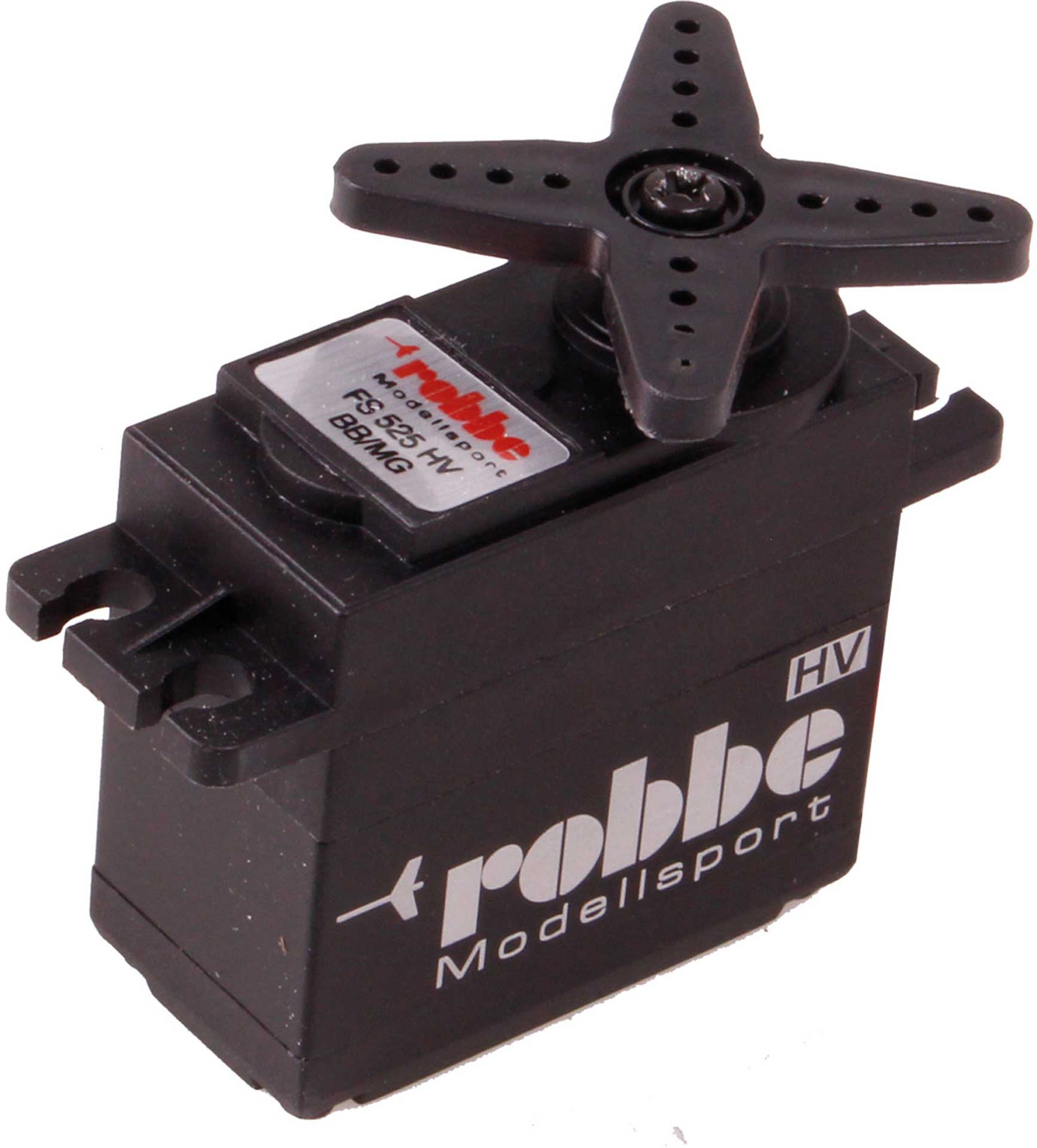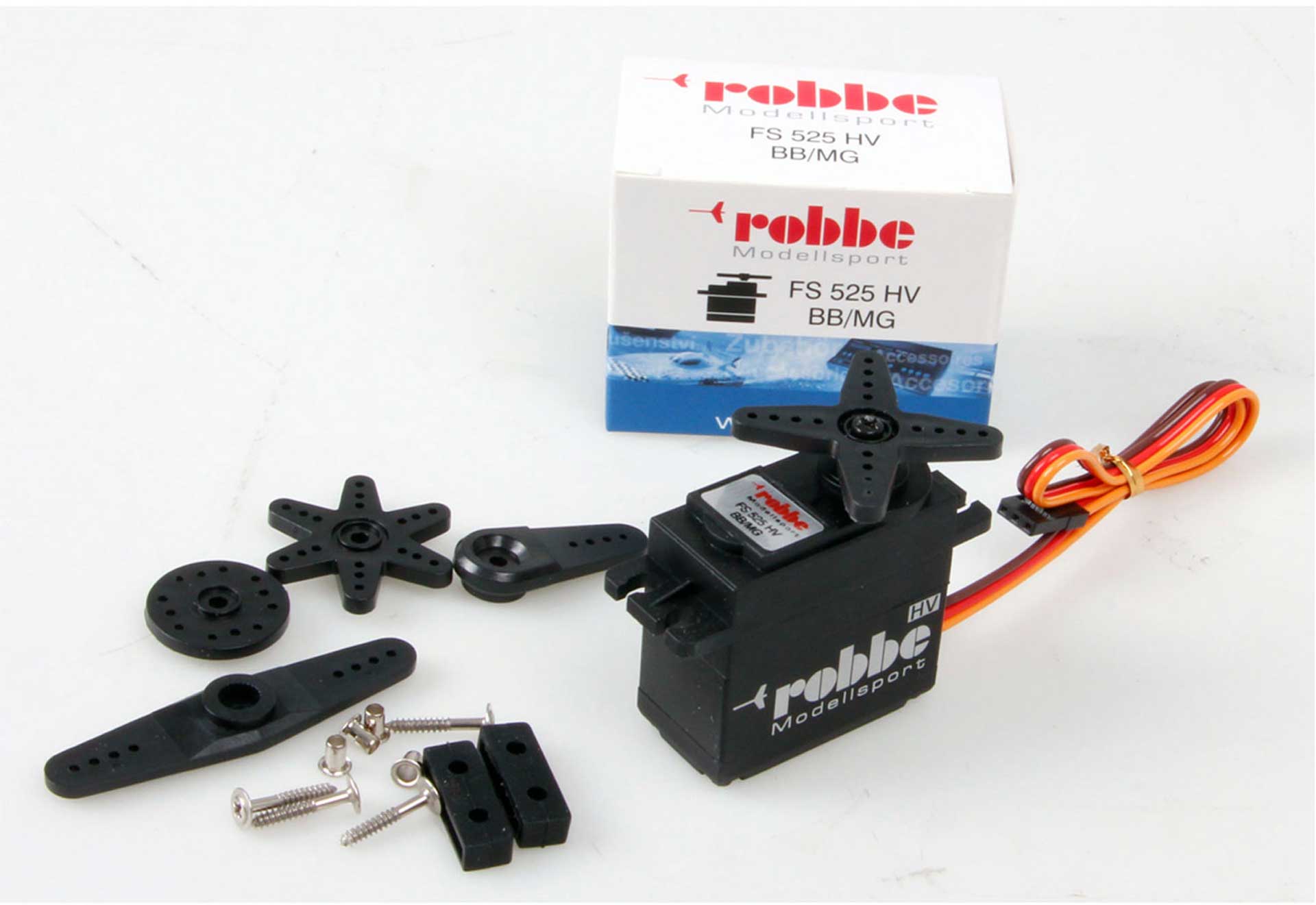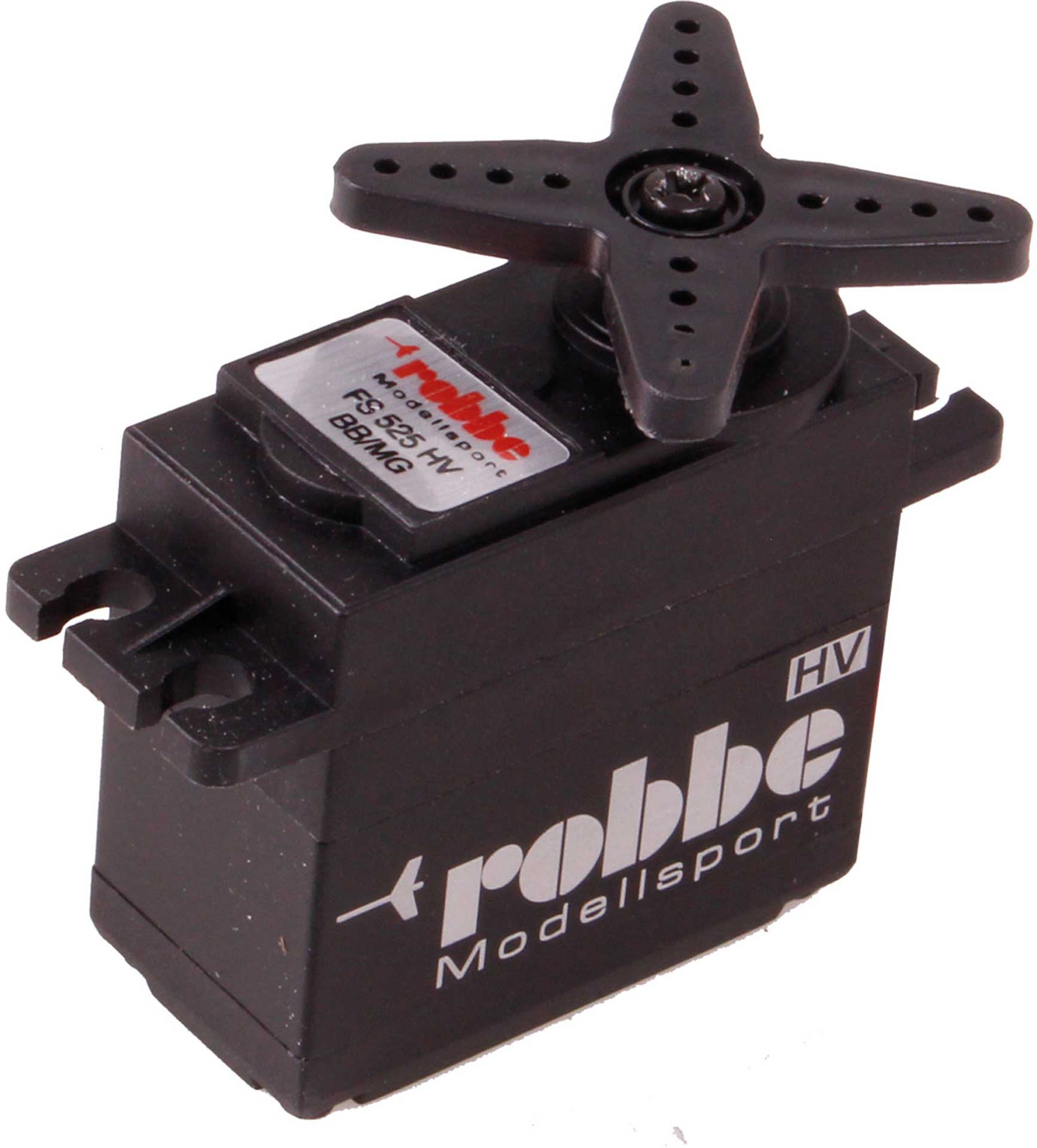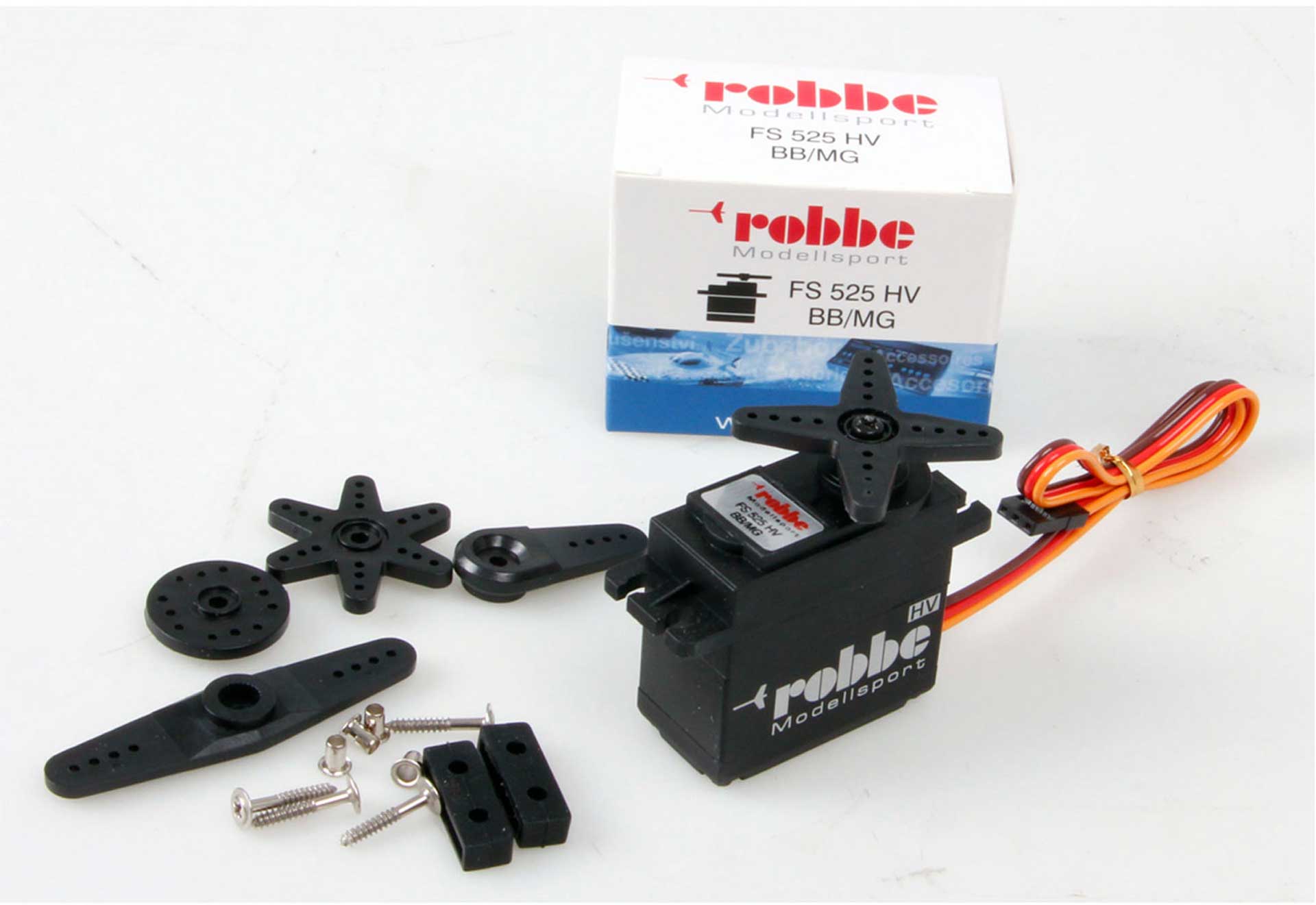 In stock. Usually ships within 1 business day.
Description "Robbe Modellsport FS 525 BB MG HV SERVO WITH PART ALUMINIU HOUSING"
The Robbe FS 525 BB MG HV Digital is a very strong and robust standard servo. The full metal gearbox is extremely resistant, even under sudden loads, such as flaps in motor planes, large gliders or as a steering servo in RC cars. The housing middle part consists of aluminium for better heat dissipation.


The Robbe FS Servos are high-quality and precisely manufactured steering gears for the RC sector. Due to the high manufacturing standard and the resulting processing quality, you achieve maximum power, speed, reliability and positioning accuracy. The Robbe FS Servo series impresses with its exceptionally good price-performance ratio.


Technical data
| | |
| --- | --- |
| Bearing: | •• |
| Gearbox Type: | Metal |
| Gear tooth: | 25Z |
| Height (mm): | 40,6 |
| Length (mm): | 40,5 |
| Opering voltage (V): | 6,0 - 8,4 |
| Servo type: | Digital HV |
| Speed sec./60° (6V): | 0,17 |
| Speed sec./60° (8,4V): | 0,15 |
| Torque kg/cm (6V): | 19,2 |
| Torque kg/cm (8,4V): | 23 |
| Weight (g): | 62 |
| Width (mm): | 20,2 |