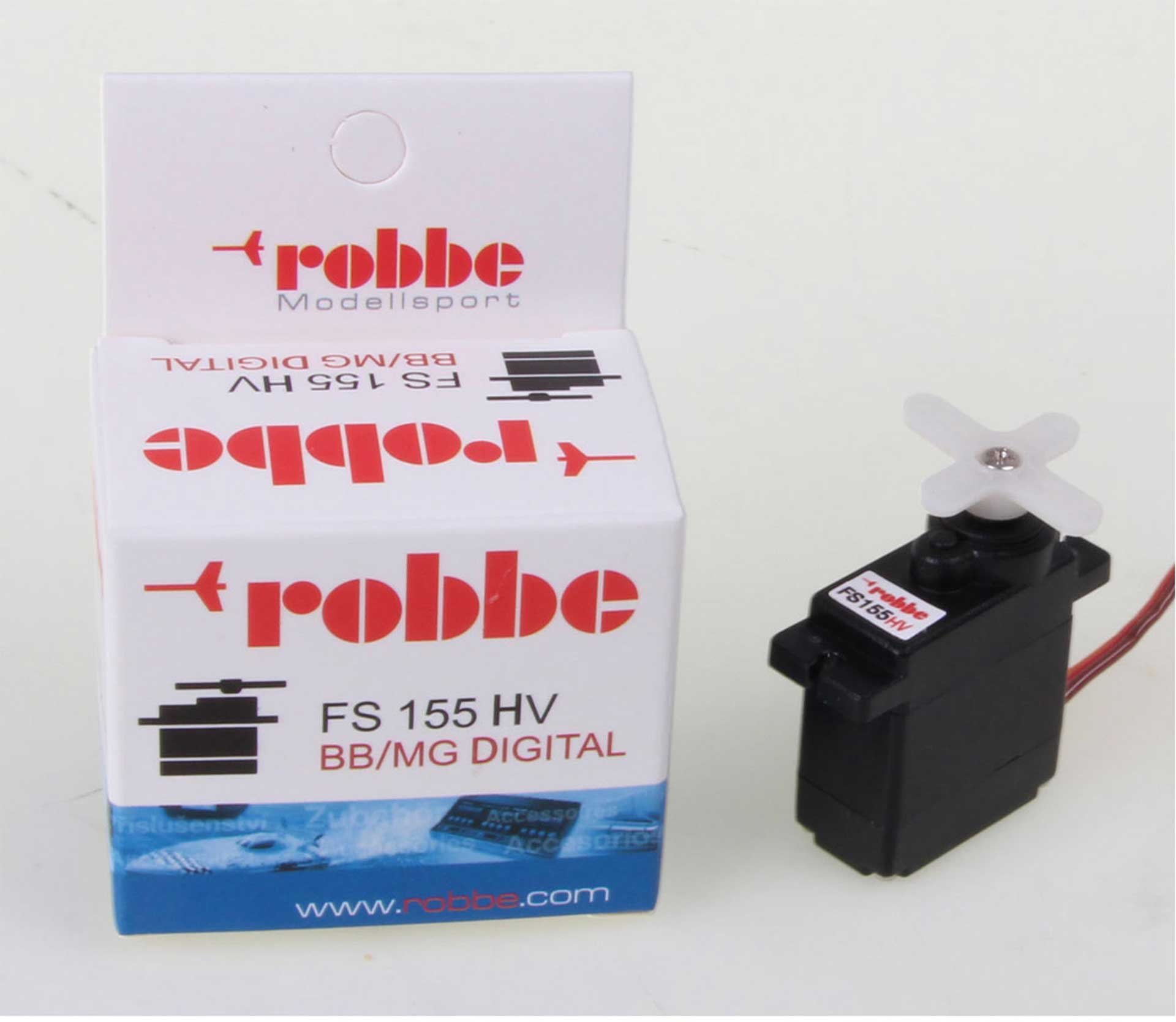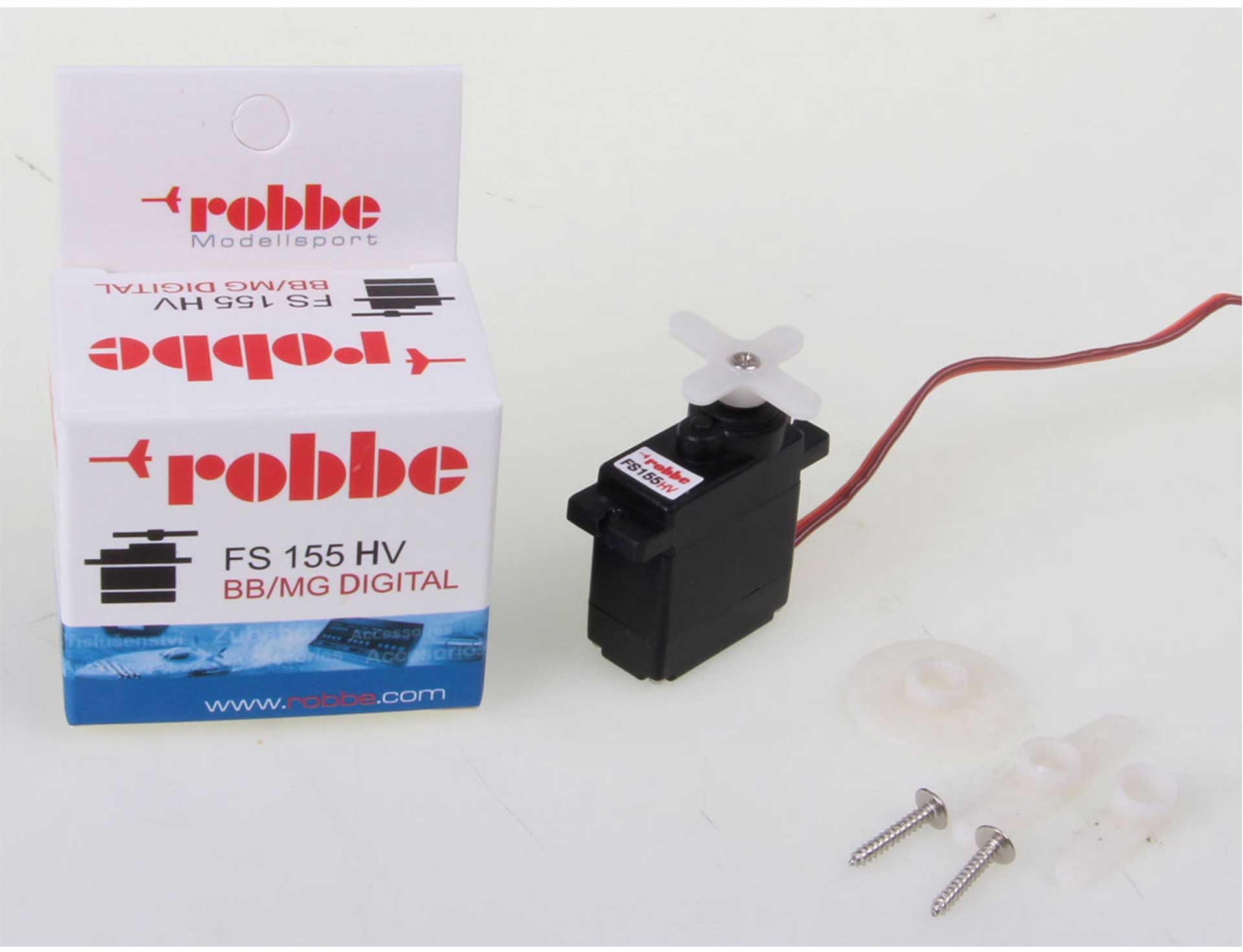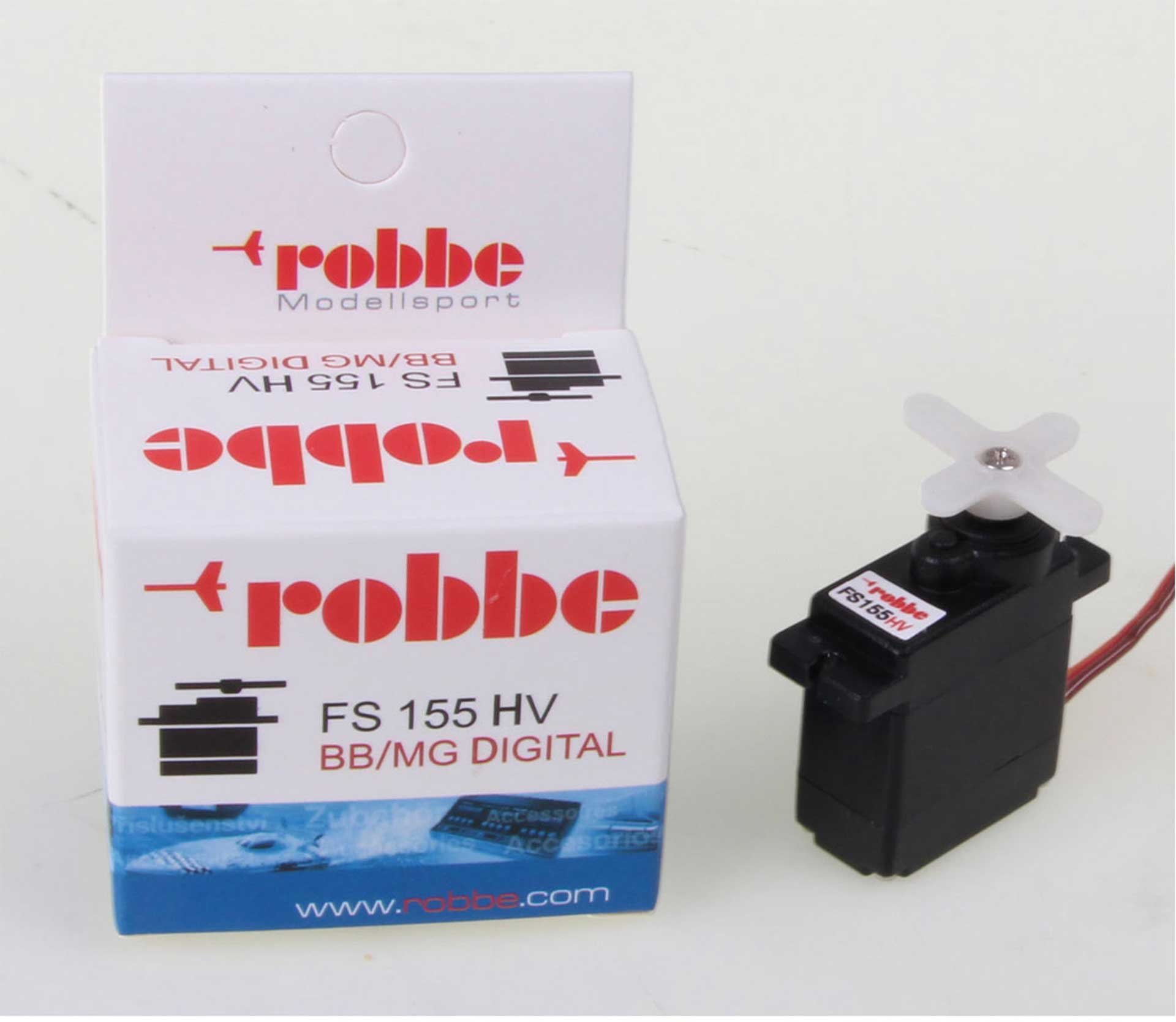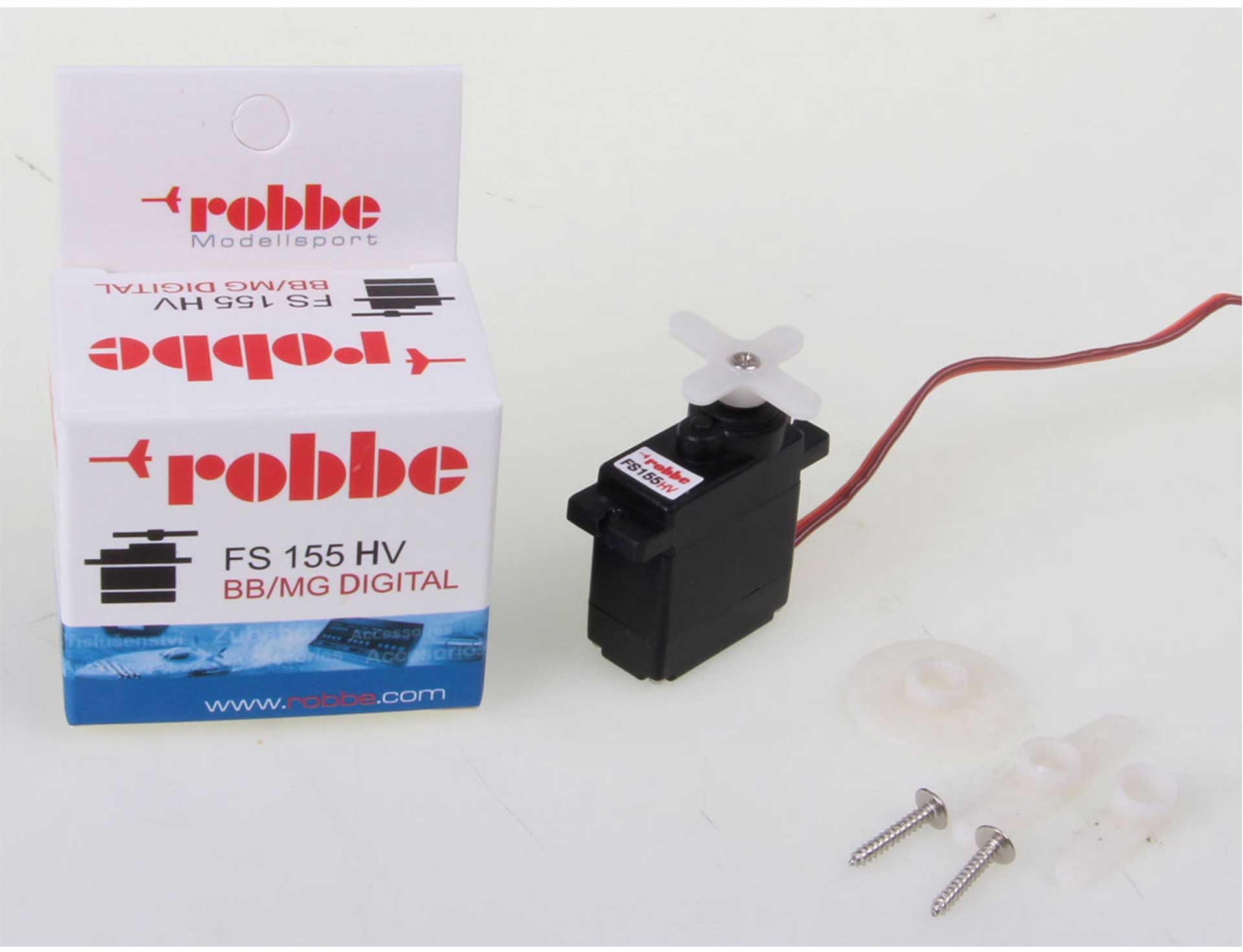 In stock. Usually ships within 1 business day.
Description "Robbe Modellsport FS 155 BB MG HV DIGITAL SERVO"
The Robbe FS 155 BB MG HV is a new high voltage surface-mounted servo of the 11mm class with a full metal gearbox and steel output wheel/shaft, which have been designed for extreme loads and durability.

The housing is made of impact-resistant, tough plastic that is extremely temperature-resistant. The motor and digital control electronics meet the highest quality standards and the Japan potentiometer ensures maximum resetting accuracy.

The FS 155 BB MG HV is very well suited as a wing servo for ailerons and thanks to its robustness also for flaps.
It can be used on ailerons in hotliners or in gliders up to 4m wingspan, e.g. F5J.

The Robbe FS Servos are high-quality and precisely manufactured steering gears for the RC sector. Due to the high manufacturing standard and the resulting processing quality, you achieve maximum power, speed, reliability and positioning accuracy. The Robbe FS Servo series impresses with its exceptionally good price-performance ratio.


Technical data
| | |
| --- | --- |
| Bearing: | •• |
| Gearbox Type: | Metal |
| Gear tooth: | 21Z |
| Height (mm): | 22,5 |
| Length (mm): | 22,5 |
| Opering voltage (V): | 6,0 - 7,4 |
| Servo type: | Digital HV |
| Speed sec./60° (6V): | 0,08 |
| Speed sec./60° (7,4V): | 0,06 |
| Torque kg/cm (6V): | 1,9 |
| Torque kg/cm (7,4V): | 2,2 |
| Weight (g): | 12 |
| Width (mm): | 11,5 |