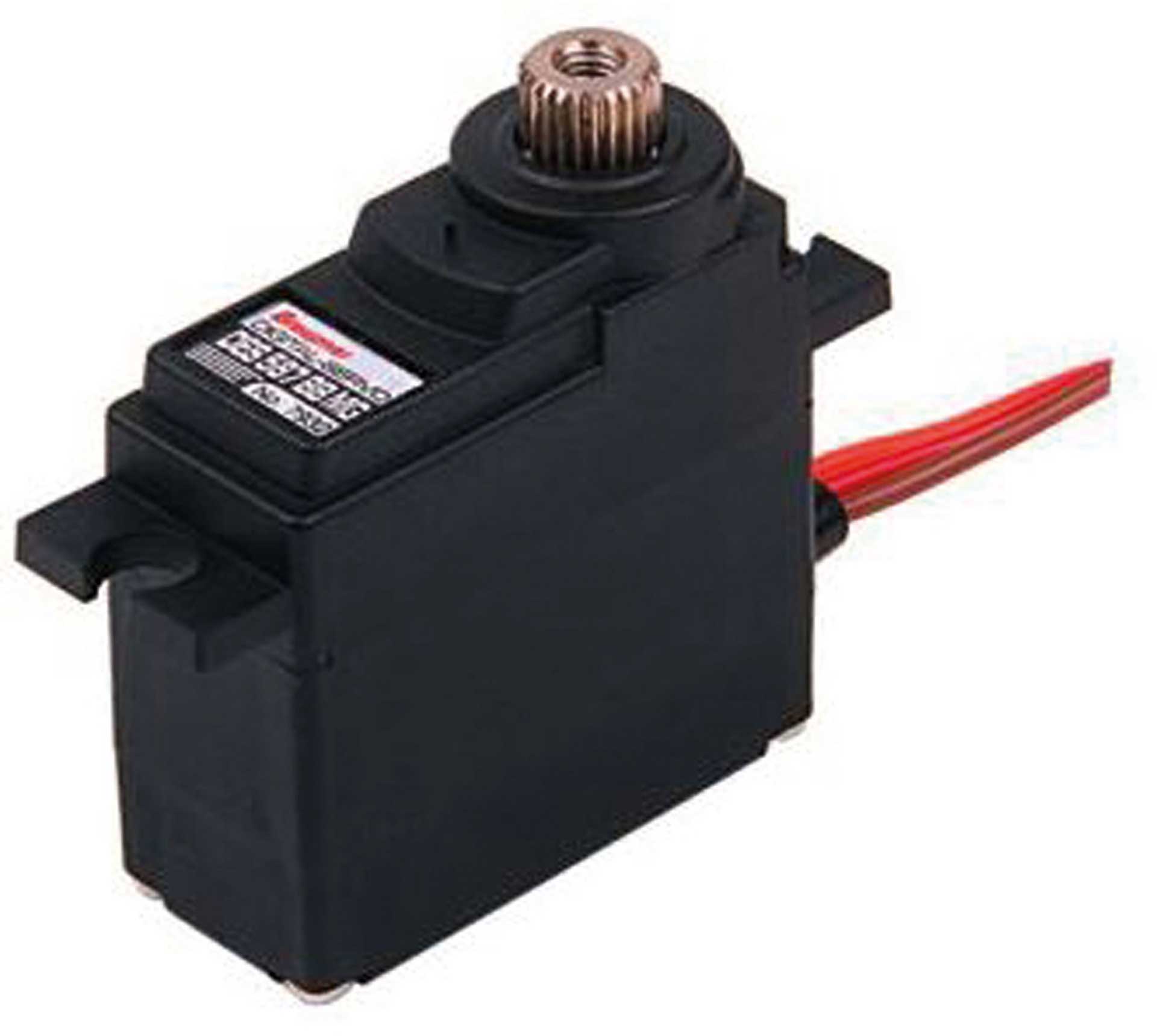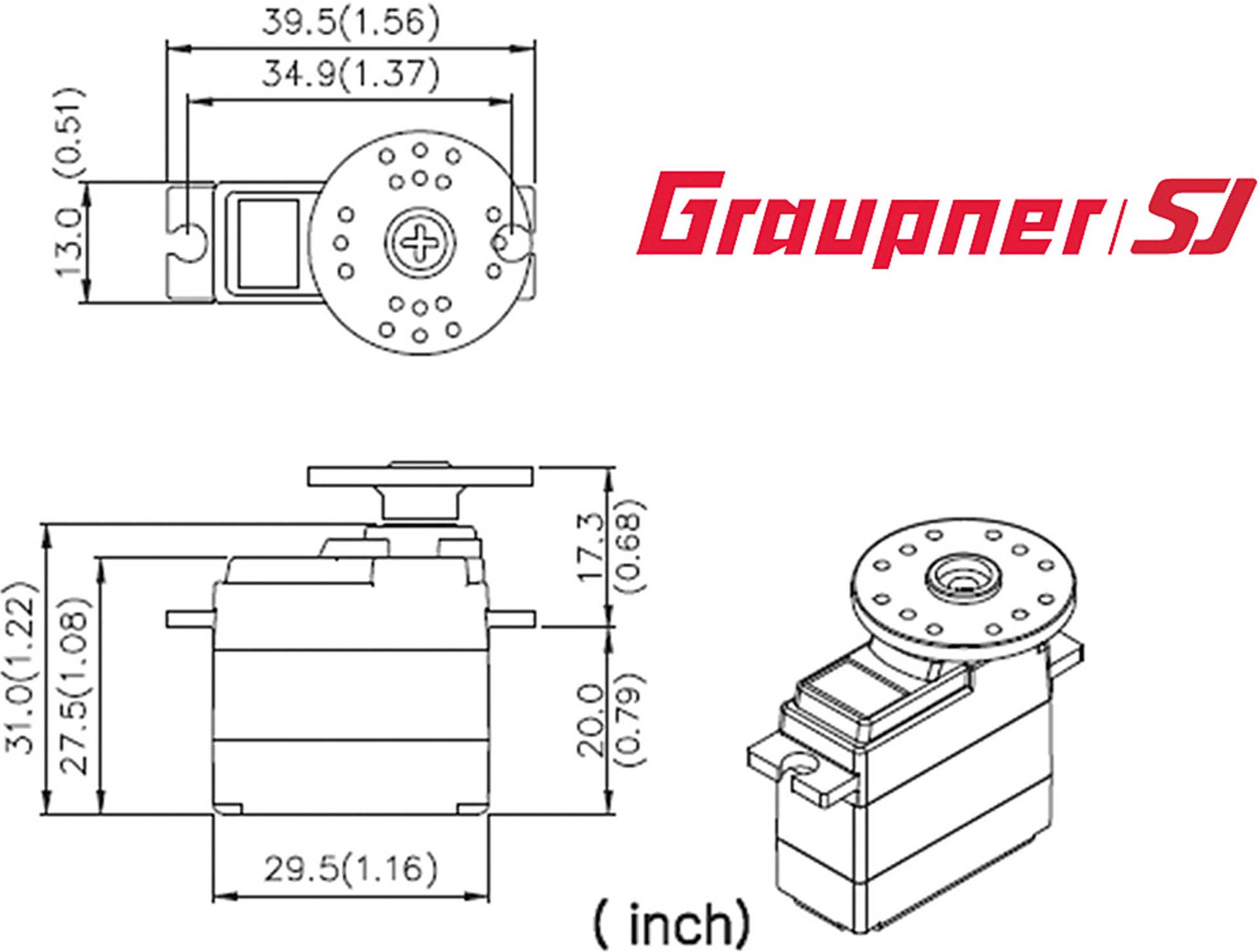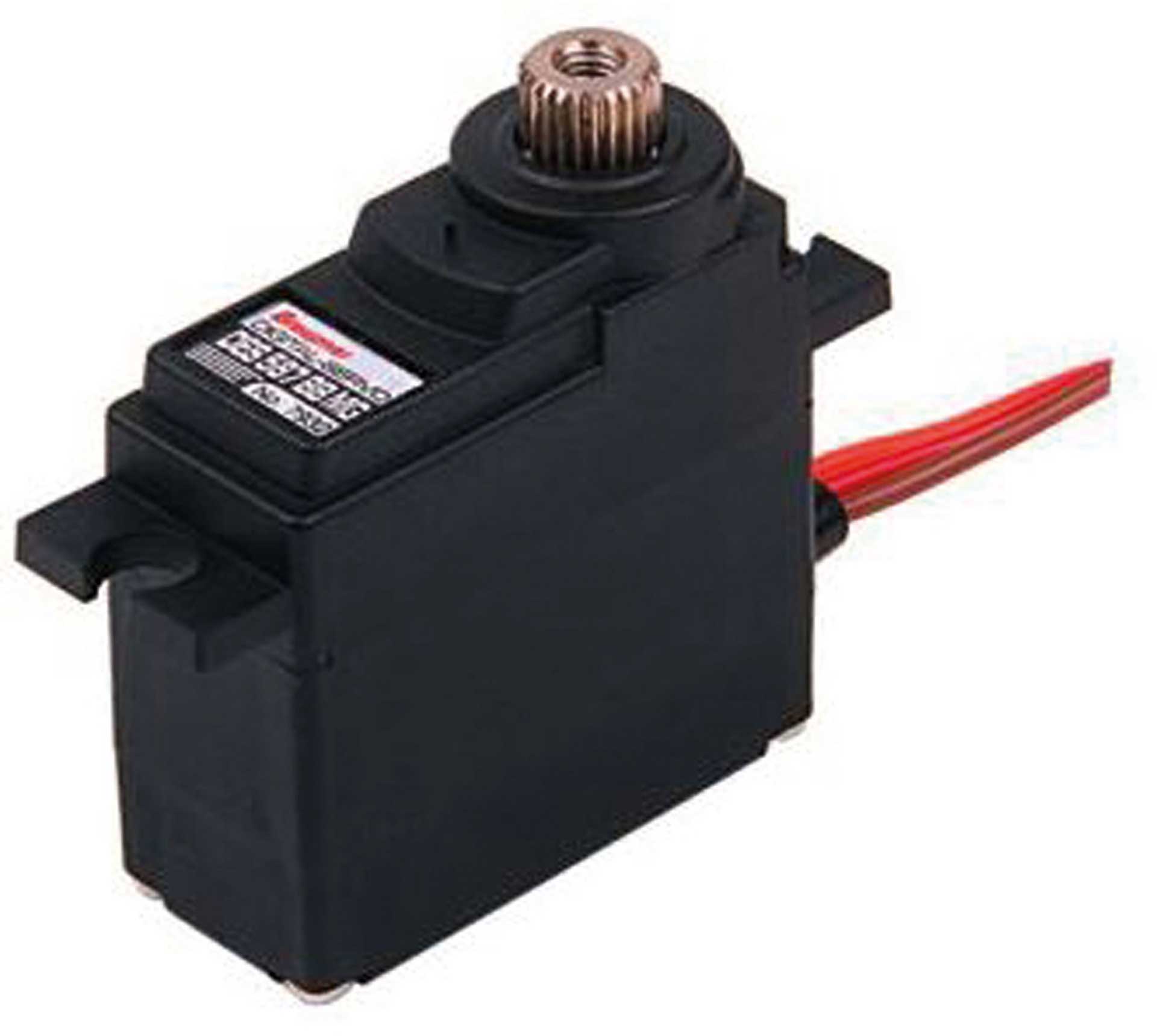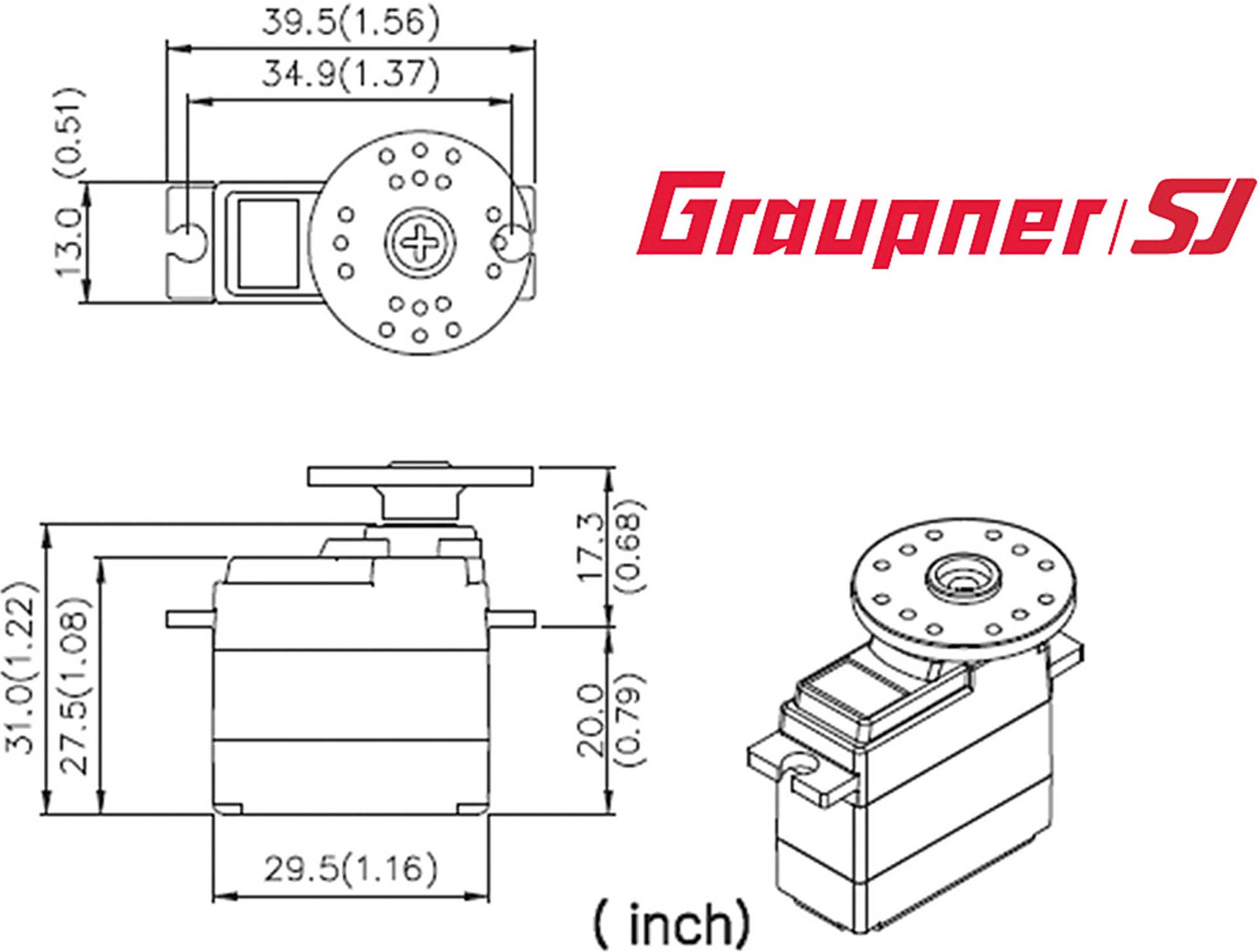 In stock. Usually ships within 1 business day.
Description "GRAUPNER DES 587 BB MG DIGITAL SERVO"
Especially suitable for motor and glider models, micro helicopters and RC boat models.

warning notes of the company Graupner/SJ! Possible malfunction with this servo

With this servo with metal gear the potentiometer operating voltage is transmitted to the metal axis of the servo. The use of aluminium control horns or a non-insulated RDS linkage with a conductive connection, e.g. in a full carbon fibre model, causes mutual interference between the servos, as the above-mentioned voltage is transmitted. Therefore please use either plastic control surface horns or insulate the mountings so that there is no electrical connection.

The Graupner/SJ GmbH company as manufacturer recommends that you use only components and accessories which have been tested for suitability and safety by Graupner/SJ and which have been approved for use. In this case Graupner/SJ will assume product responsibility for you. Graupner/SJ accepts no liability for non-approved parts or accessory products from other manufacturers and cannot evaluate every single third-party product. Whether it can be used without safety risk.


Graupner servos represent a product line which provides the right servo for almost every application with a wide range of specifications. Different sizes, gear designs, actuating forces and actuating times designed for the beginner to the competition pilot.

- C Series: proven analogue servos from JR, proven a thousand times over
- DS series: digital servos from JR, extremely precise neutral position and smooth control characteristics due to 13 bit ACD system with 5,900 steps
- DES series: low-cost digital servos, for universal applications in model making with high-quality Atmel microcontroller
- HVS series; High-Voltage servos for direct connection to 2-cell Lipo batteries
- HBS series: High-Voltage - Brushless servos for direct connection to 2-cell lipo batteries, with incomparable acceleration behaviour
- HVC / HCM series: High-Voltage - Corless Servos for direct connection to 2-cell Lipo batteries, highest production quality, some with metal housing (HCM)



Technical data
| | |
| --- | --- |
| Bearing: | • |
| Breite (mm): | 13 |
| Gearbox Type: | Metal |
| Gear tooth: | 25Z |
| Gewicht (g): | 6 kg |
| Height (mm): | 29,5 |
| Länge (mm): | 29,5 |
| Opering voltage (V): | 4,8 - 6,0 |
| Servo type: | Digital |
| Speed sec./60° (4,8V): | 0,2 |
| Speed sec./60° (6V): | 0,16 |
| Speed sec./60° (7,4V): | - |
| Speed sec./60° (8,4V): | - |
| Stellkraft kg/cm (6,6V): | - |
| Stellzeit sec./60° (6,6V): | - |
| Torque kg/cm (4,8V): | 3,6 |
| Torque kg/cm (6V): | 4,2 |
| Torque kg/cm (7,4V): | - |
| Torque kg/cm (8,4V): | - |
Graupner, based in Kirchheim, Germany, was founded by the family Graupner and, up until March 2013, operated under the third Graupner generation from Stefan Graupner. In March 2013, the company was purchased by the manufacturer of Graupner HoTT RC Transmitter Systems. Graupner covers a large RC assortment including RC Cars and Trucks (GM), Helicopters, Airplanes, RC Electronics (HoTT 2,4GHZ), Chargers, RC Glow-Powered Motors (OS) as well as a large variety of Electric-Powered Brushless Motors. Graupner supplies around 2000 retailers throughout the world.