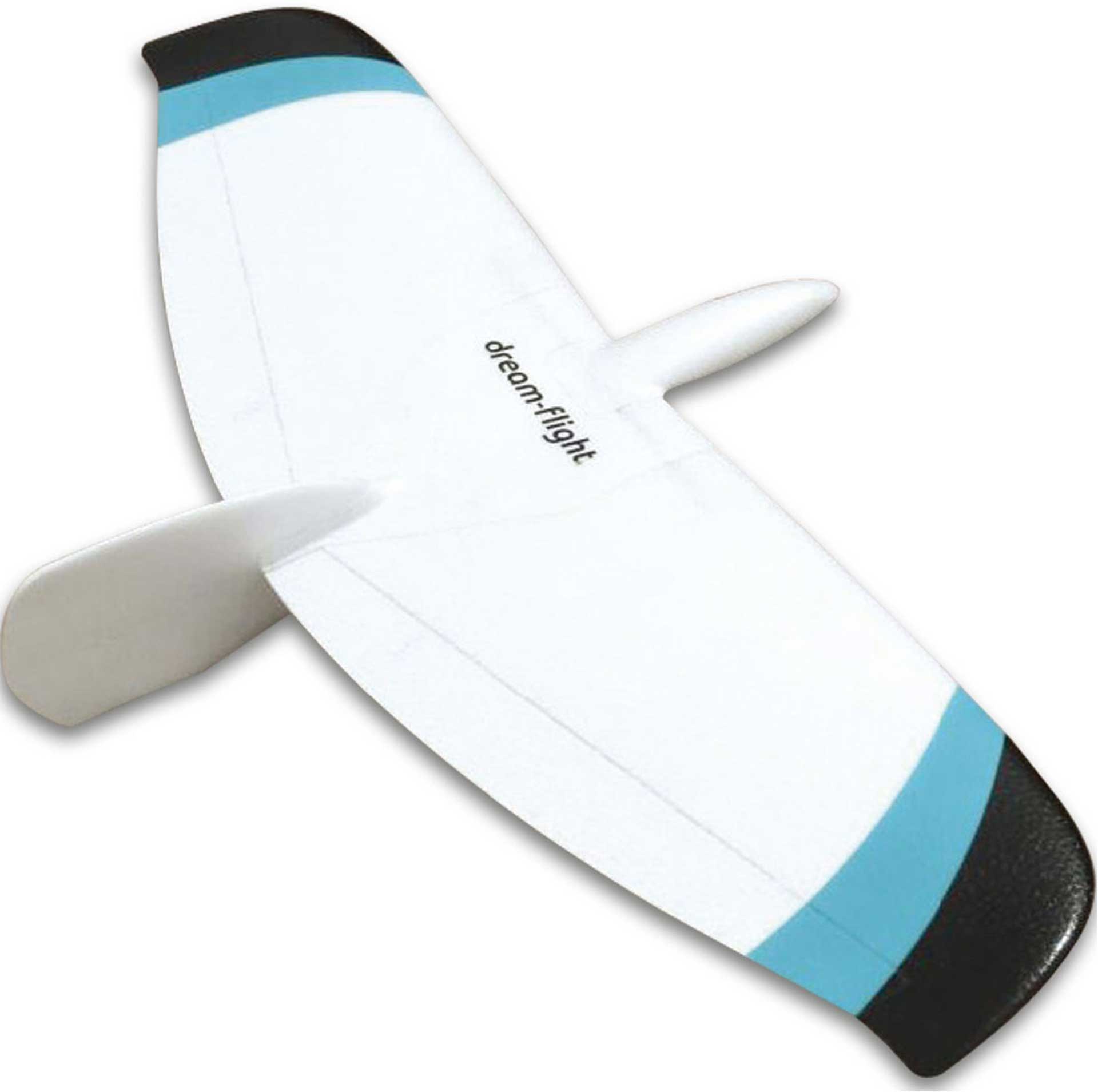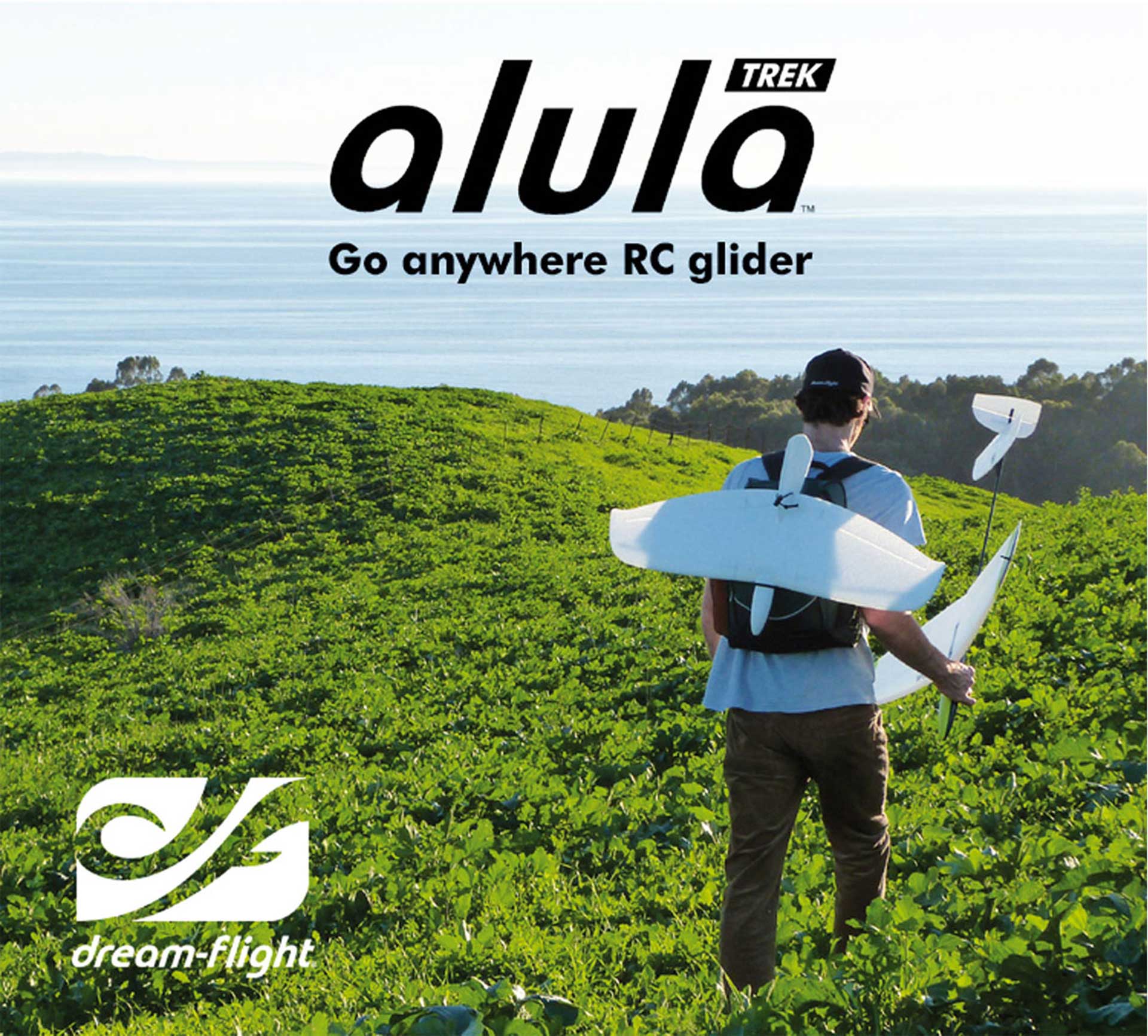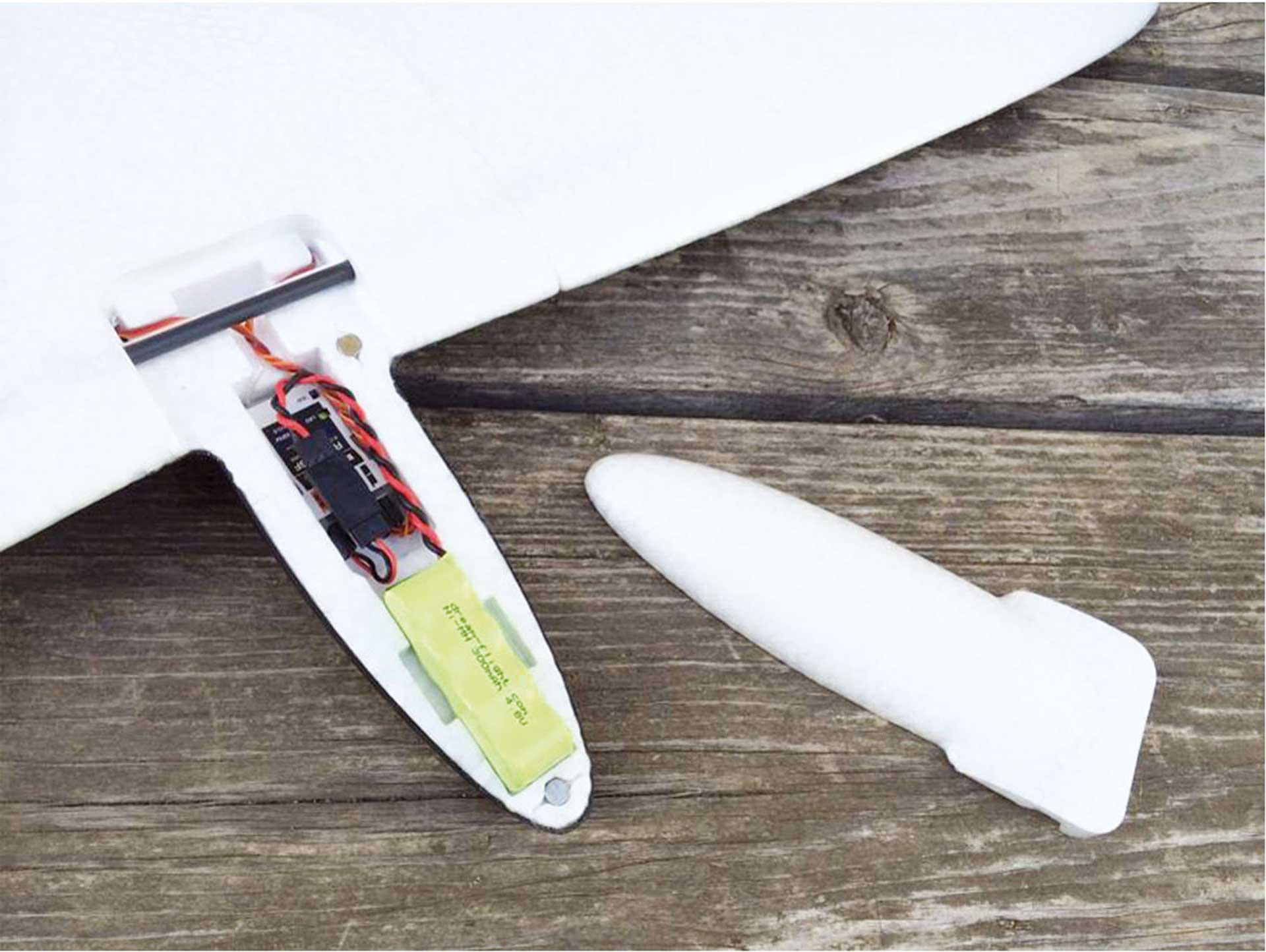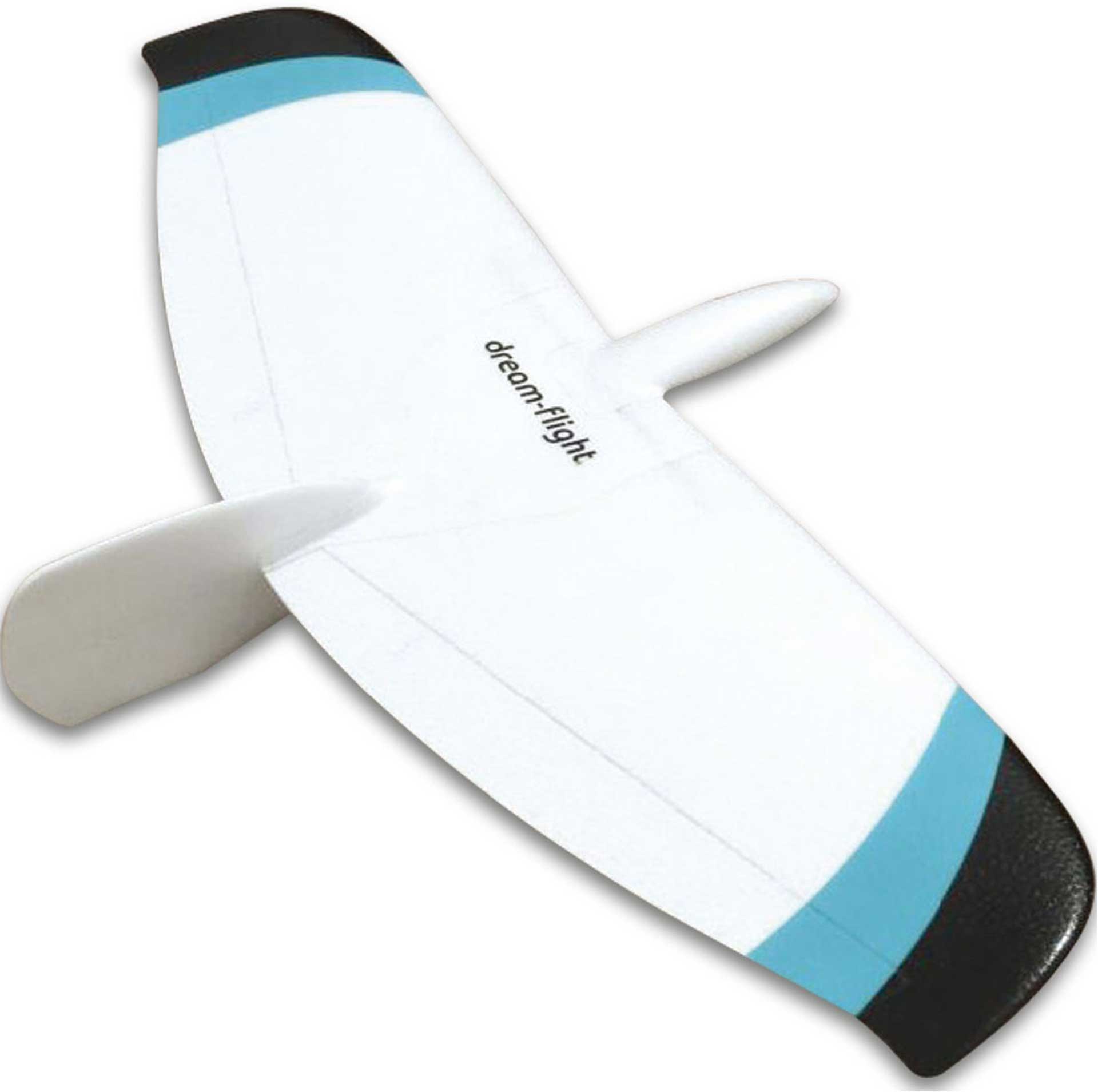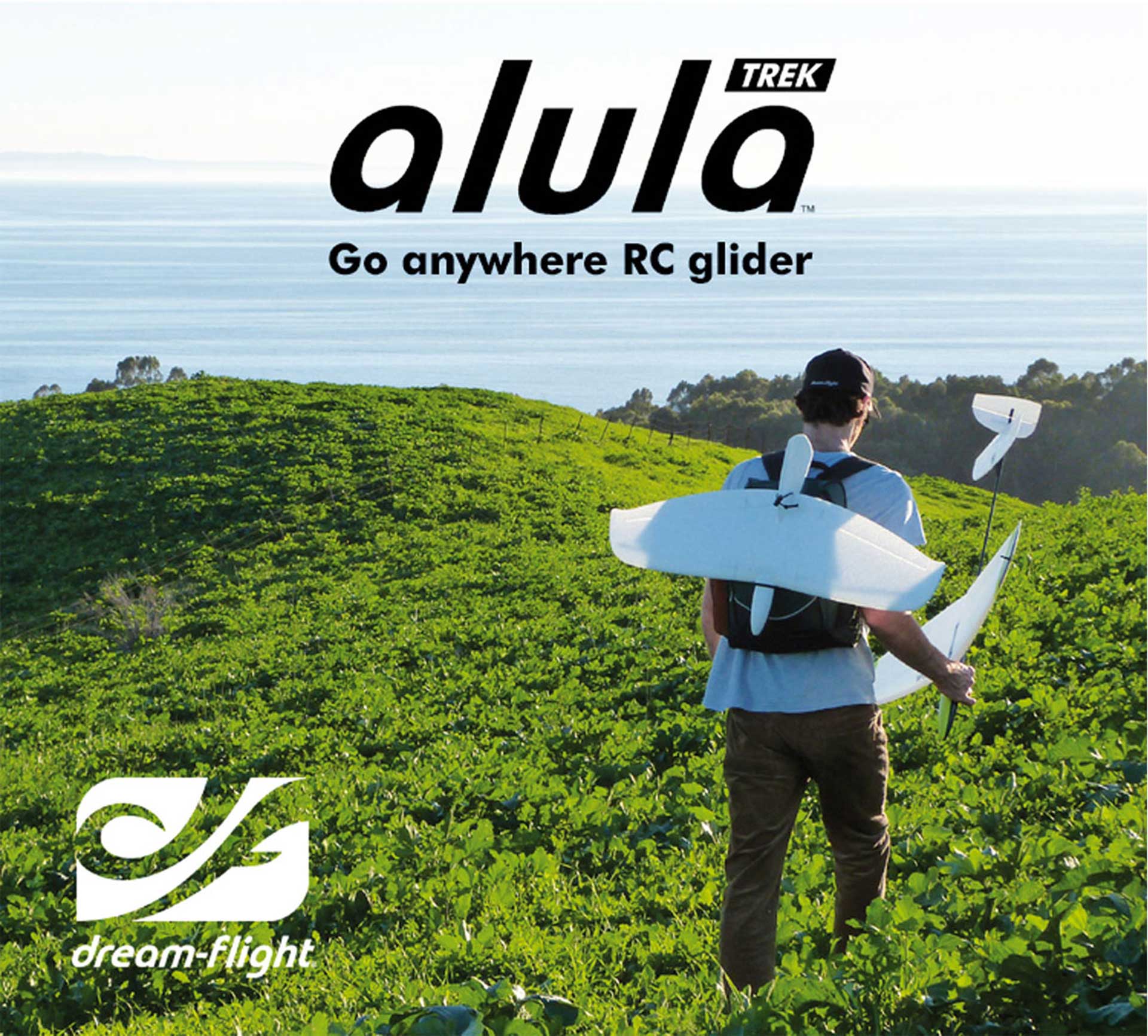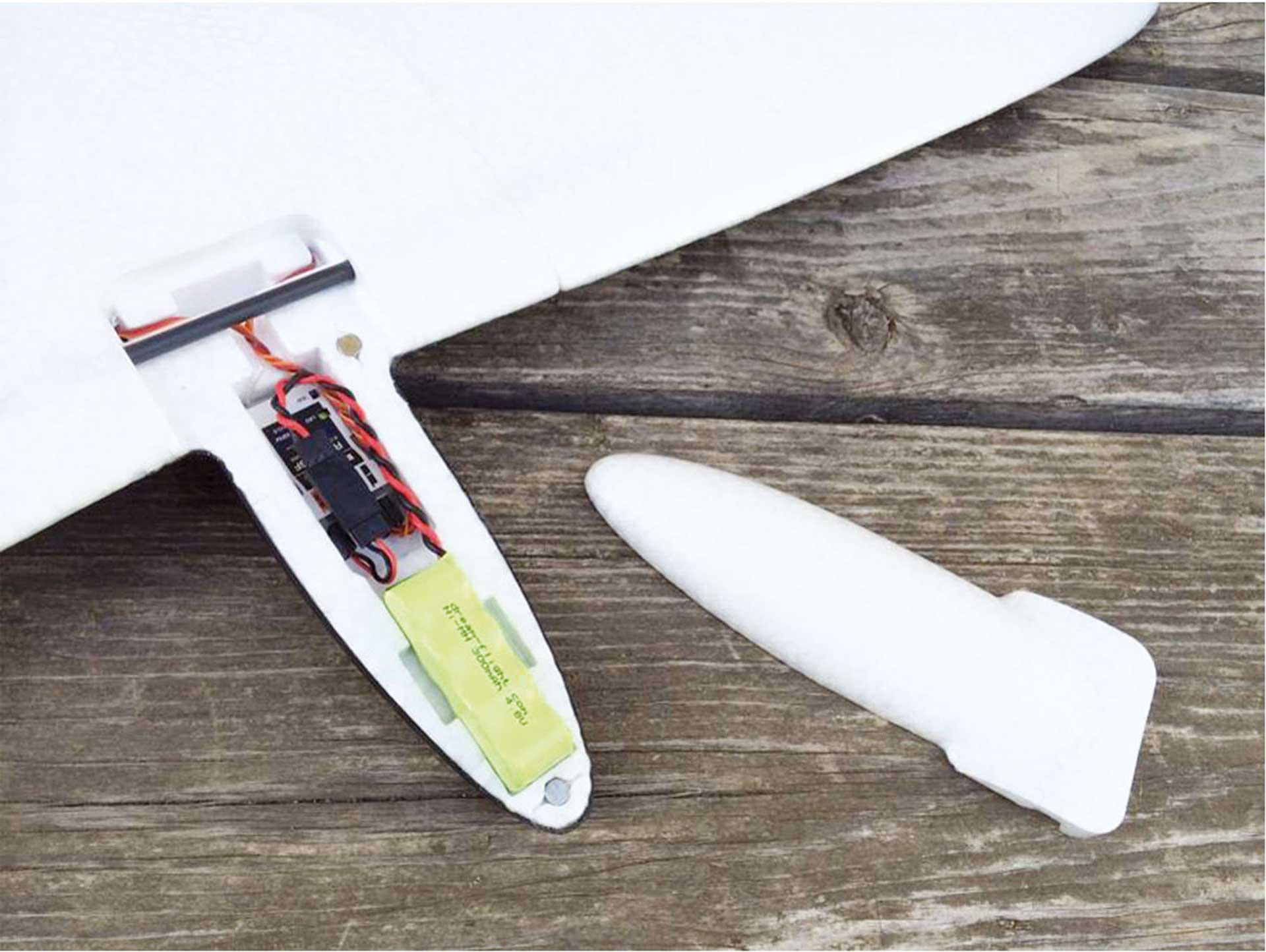 Not in stock. Available on approx. 03.03.2021.
Description "DREAM-FLIGHT ALULA TREK ARG EPO FOAM DLG DISCUS LAUNCH GLIDER"
The Alula-TREK is ready to start the journey no matter where you go. The world's most popular birdsimilar RC Nurflügler is back and smarter than ever. Whether you are hiking, riding along a dune on the beach or looking for thermals in the nearby park... the Alula-TREK is ready to go. Let us inspire you: Flying in places you've never considered before.

Features:
Almost Ready to Flight - no glue needed, designed with latches and magnets
Has a wide thermal flight range and masters gusts with ease
EPO foam and composite material parts ensure a lightweight and durable hull
Wing support system allows quick dismantling and assembly at any location
Simple Wingtip launch for left and right-handed pilots
colour scheme of painted wingtips not included (design white)


Technical data
| | |
| --- | --- |
| Airfoil: | SG1202 |
| Building Skill: | Beginners |
| Control: | H,Q |
| Drive type: | ohne |
| Empty weight approx. (g): | - |
| Flight Skill: | Beginners |
| Flight weight approx (g): | 156-170g (empty) |
| Fuselage: | EPO |
| Length (mm): | - |
| Manufacturer: | Dream-Flight |
| Rec. Battery: | - |
| Version: | ARF - ALMOST READY TO FLY |
| Wing-span (mm): | 900 |
| Wings: | EPO |
| recommend Motor: | - |
Box contents
EPO foam parts partially carbon reinforced
Canopy with magnetic closure
Various steering accessories, Velcro etc.
decal sheet
english instruction


The product ALULA TREK ARG EPO FORMSCHAUM DLG from DREAM-FLIGHT in the category Glider Models has a wingspan of 900 and a weight of . The model is controlled via the functions H,Q*. The Model is EPO .
* Explanation of control functions:
H ... Elevator
S ... Rudder
Q ... Ailerons
M ... Motor controlled
V ... Vector controlled
SK ... Airbrakes
WK ... Flaps
WZFW ... Retractable Landing Gear
SKU ... Glider Tow
( ) ... optional - control functions written in brackets are optionally available for the described model
Wind-powered fun since 1996 Dream-Flight has been creating forward-thinking RC gliders since 1996. Our goal is to develop unique aircraft that are pure fun to fly. Our passion is designing quality, affordable R/C aircraft that get more people outdoors to enjoy the wind and sun!