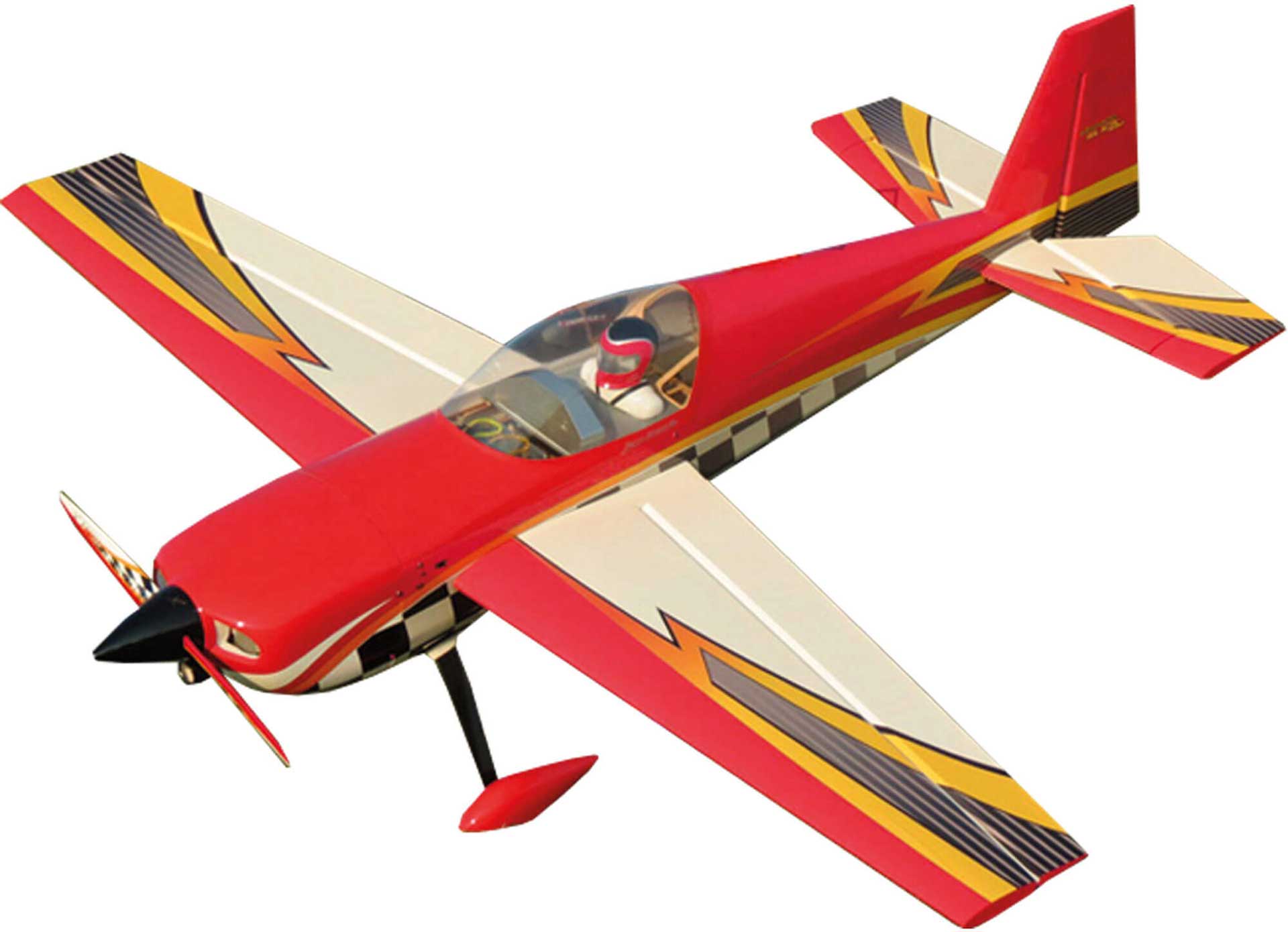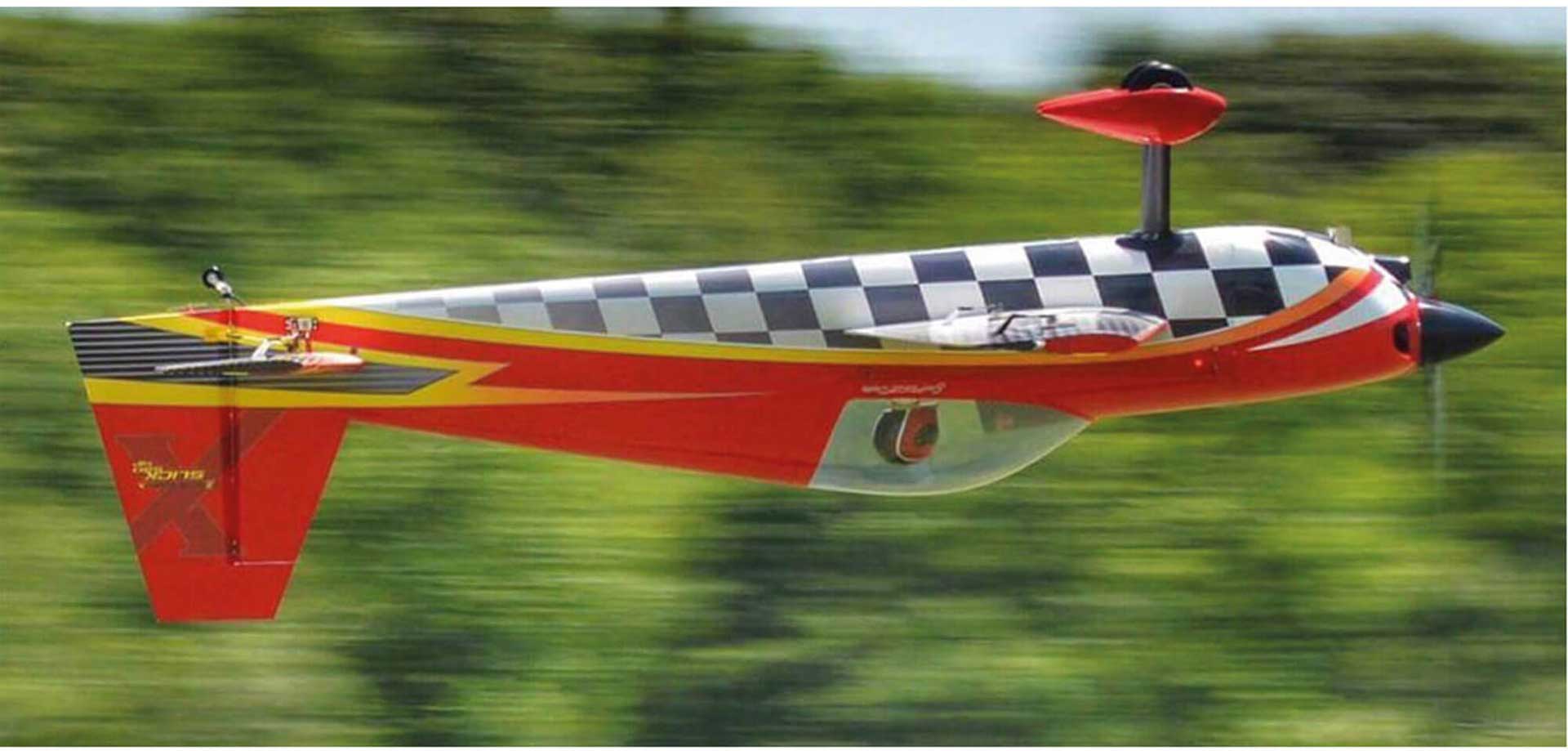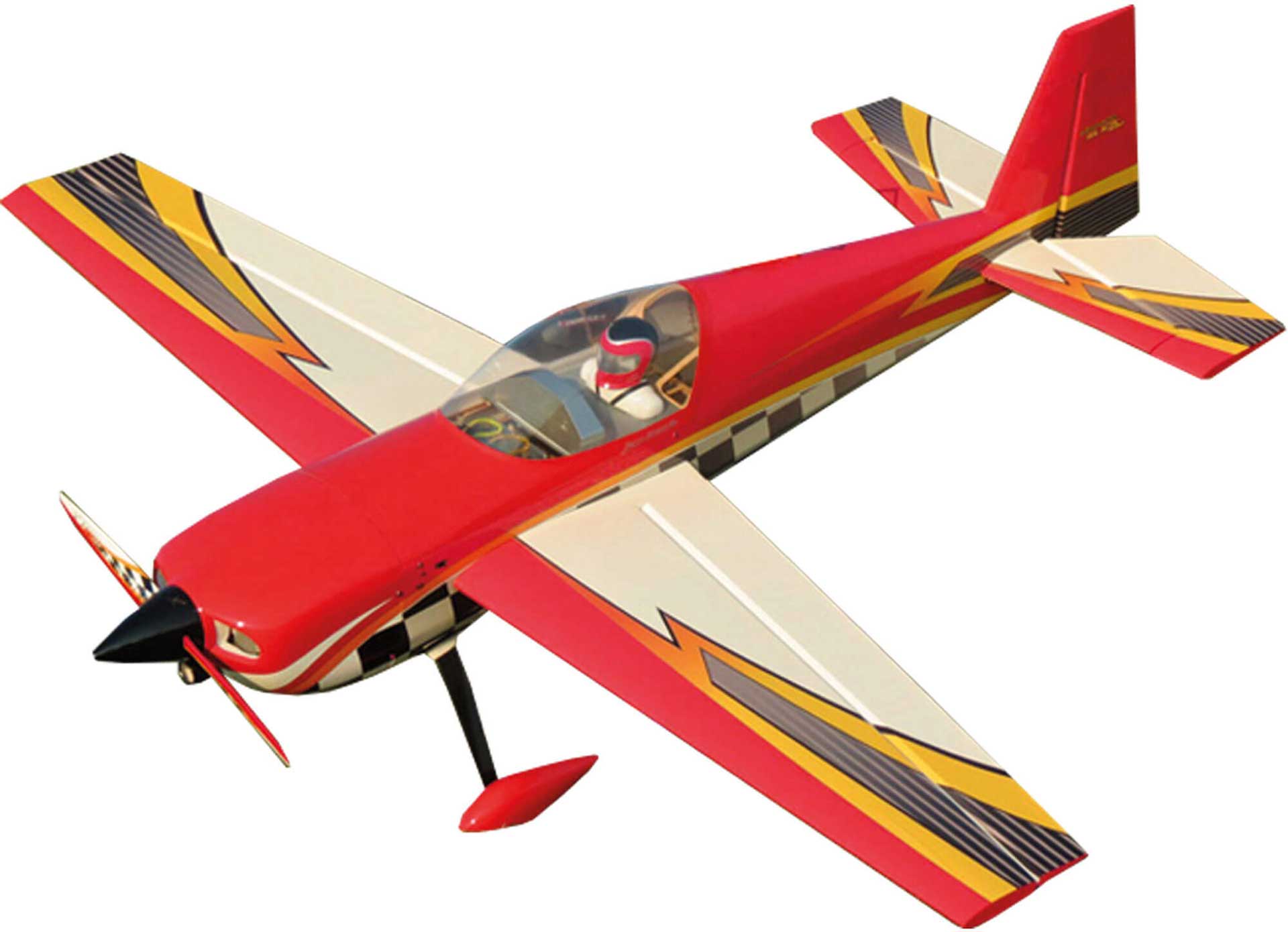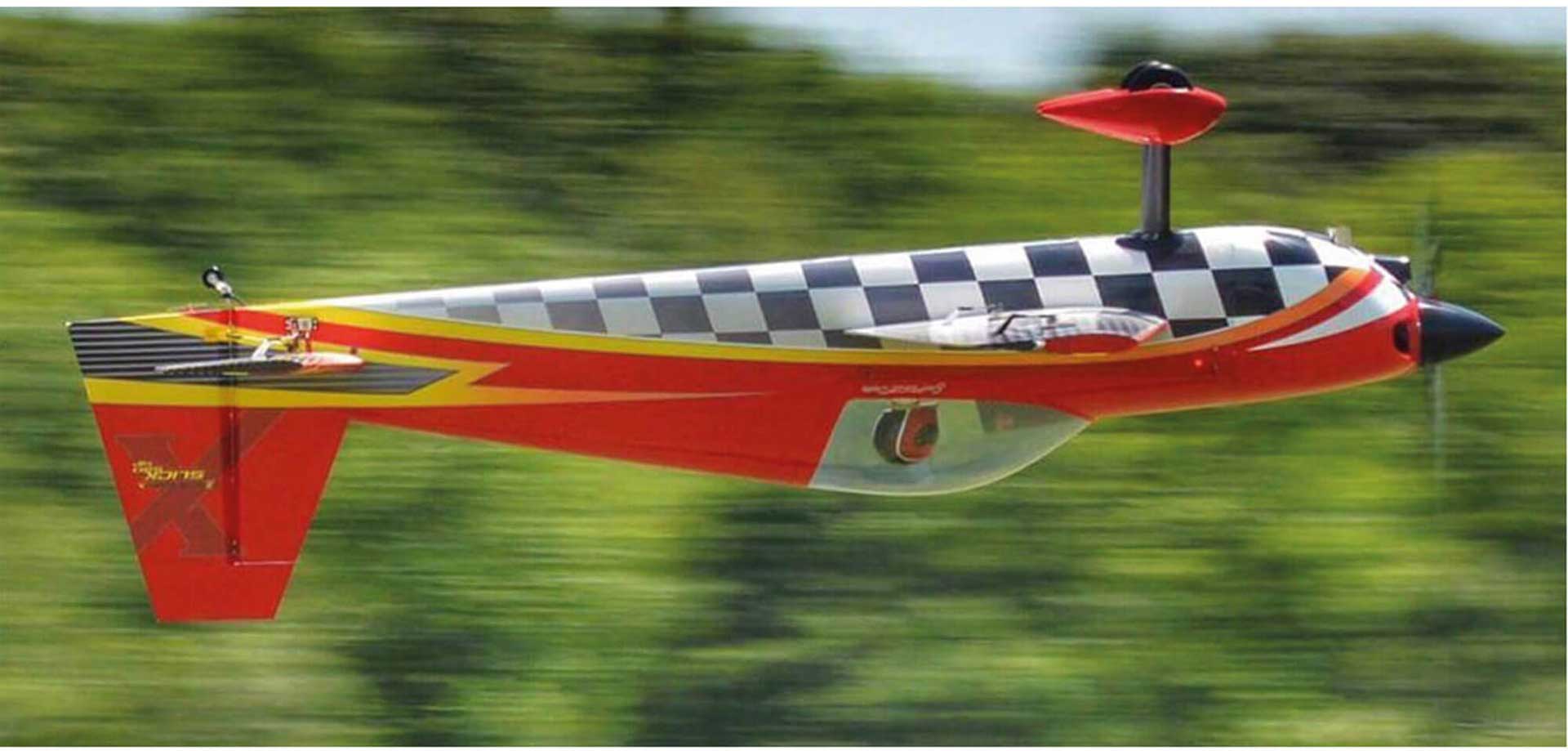 Only a few left in stock, ready for shipment within 1 working day. Delivery time 1-3 working days.
Downloads
Description "EXTREMEFLIGHT-RC SLICK 580 EXP 105.5" ARF "JASE DUSSIA" SIGNATURE SCHEME"
Please note that due to the size of this article no postal dispatch is possible. An order can only be placed by forwarding agent (unfreight forwarded) or collection.
Giant Scale airframes ship via truck freight at a flat rate of $140 to a commercial business address. PLEASE NOTE: Commercial delivery business addresses are determined by the trucking company! If your business is in your home it is still considered a residential delivery by the trucking company and a $50 surcharge will be added. If the trucking company charges us the residential surcharge this same amount will be passed along to the customer.

Shipping to a residential address requires the "Residential Delivery" option to be chosen.

105.5" Slick 580 EXP- JD Signature Scheme

Are you ready? The most anticipated giant scale aerobatic machine of 2017 has arrived! Introducing the Extreme Flight 105.5" Slick 580 EXP! Designed by Extreme Flight and developed by Jase Dussia, the Slick 580 was designed as a no holds barred, no excuses all out Freestyle competition machine. The first prototypes were sent directly to the Dussia's in Michigan in the Summer of 2016. The aircraft were assembled, setup and dialed in - a few short weeks later Jase won the Clover Creek Invitational Freestyle competition with his new Slick! After the contest further testing was conducted and minor tweaks were made to the airframe to improve strength while reducing weight. Extreme Flight returned to China in November to oversee the implementation of the final changes and tweaks. Now, the Slicks are here, and ready to usher in a new era in 120CC performance!

The new Slick 580 is a masterpiece of integrated carbon and composite reinforced balsa airframe design. Strong, rigid and lightweight with a state of the art aerodynamic package, the Slick excels at XA, 3D and precision aerobatics and is probably the fastest rolling giant scale aerobatic plane in existence. Extreme Flight and Jase evaluated various airfoils, multiple wing planform details, several rudder designs, and more to maximize all these characteristics. Highly stylized with flowing lines and curves reminiscent of a composite airframe, the Slick 580 is simply gorgeous. Currently available in 2 Arron Bates designed ultra modern Ultracote color schemes, the Slick will also be available in Jase's printed competition scheme this Summer.

The Slick ships with a complete hardware package that is competition proven and exactly what Jase uses in his models. It also includes a set of engine baffles that can be trimmed to accommodate most makes of 100-120cc engines.

Specifications
Wingspan: 105.5 inches with racing tips
Length: 100 inches
Wing Area: 1800 sq. in.
Weight: 26 to 28 lbs. depending on set up and muffler, canister, pipe choice

Extremeflight RC "models are known for their excellent quality and performance.

The models are mainly manufactured in classic wood construction and are delivered with the most important as well as very high quality accessories (many models, however, mostly without decoration set). Countless pilots all over the world trust in Extremeflight models. An extensive, illustrated construction manual in English language (partly as a download) enables quick final assembly. We keep you up to date on www.lindinger.at with the latest news and you will find detailed product descriptions as well as many detailed photos and videos.
NO sales to: Sweden, Finland, Norway, Belgium, Netherlands, Great Britain, Japan, Australia, Singapore and Far East countries.


NO available for following countries: Sweden, Finland, Norway, Belgium, Netherlands, UK, Japan, Australia, Singapore and far East.


Technical data
| | |
| --- | --- |
| Airfoil: | - |
| Ausführung: | ARF - ALMOST READY TO FLY |
| Bauerfahrung: | Advanced |
| Control: | H,S,Q,M |
| Drive Type: | Glow |
| Empty weight approx. (g): | - |
| Flight weight approx. (g): | 12000 |
| Flugerfahrung: | Fortgeschritten |
| Fuselage: | Wood |
| Length (mm): | - |
| Manufacturer: | Extremeflight-RC |
| Wing-span (mm): | 2660 |
| Wings: | Wood/rib construction |
| empf.Akku: | - |
| empf.Motor: | 100-120ccm |
Box contents
Ready-made model
finished foil-wrapped
Chassis
Videos
Models of Extremeflight-RC are known for excellent quality and performance. Most models are made out of wood and are shipped with the most important and very valuable accessoires (many models without decal set). Numerous pilots all over the world trust in Extremeflight models. An extensive and illustrated construction manual in english helps the final assembly.