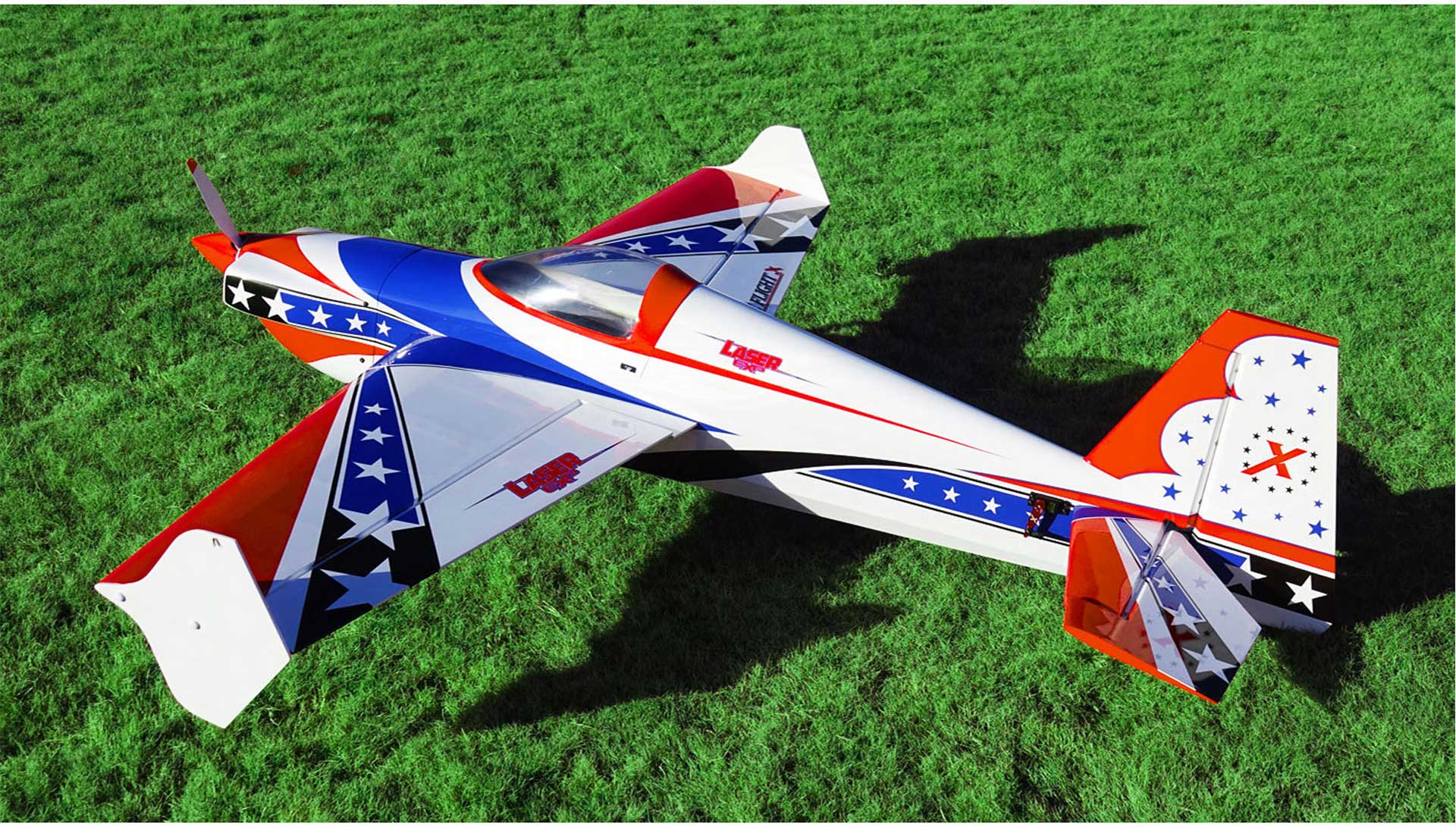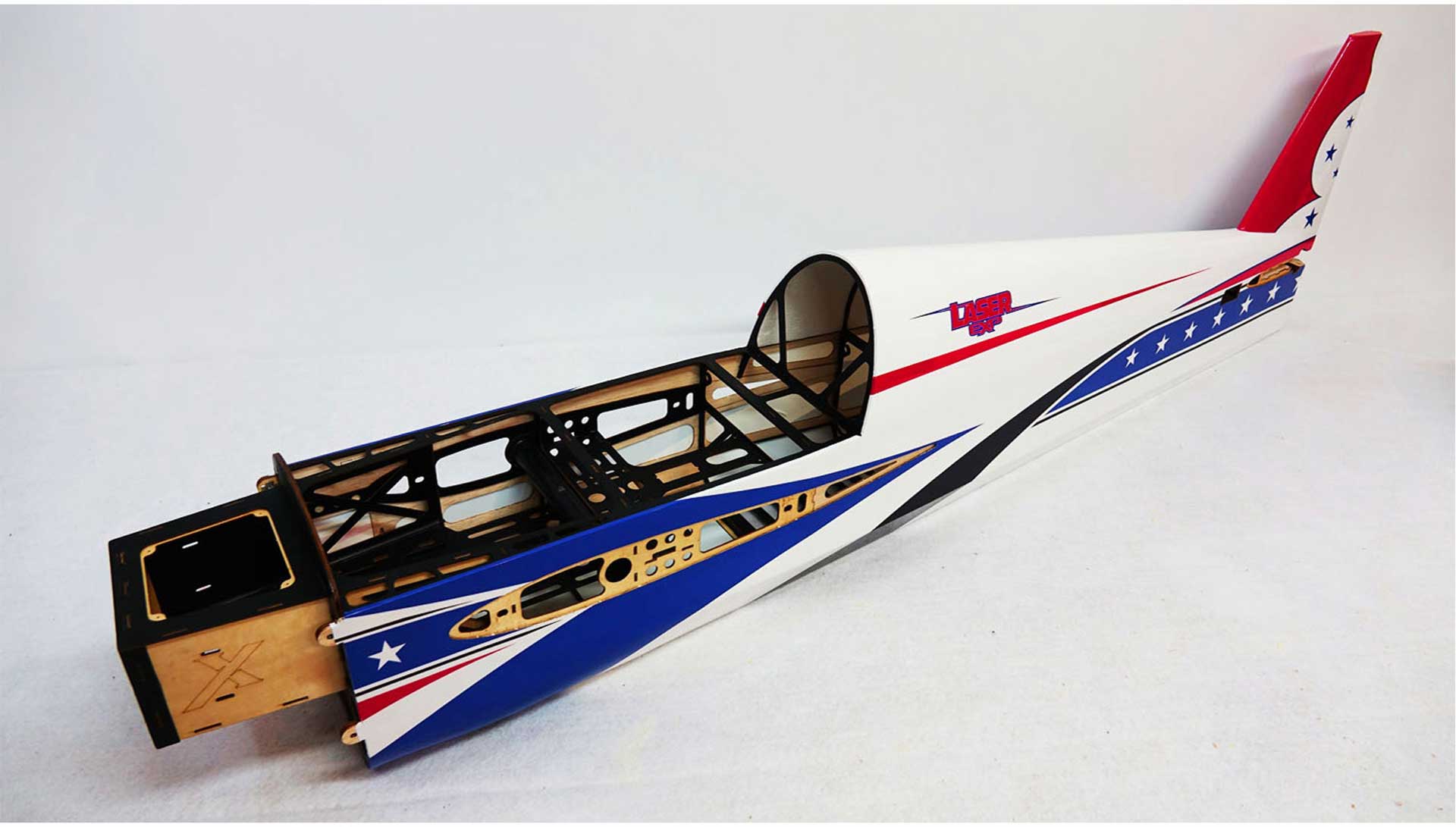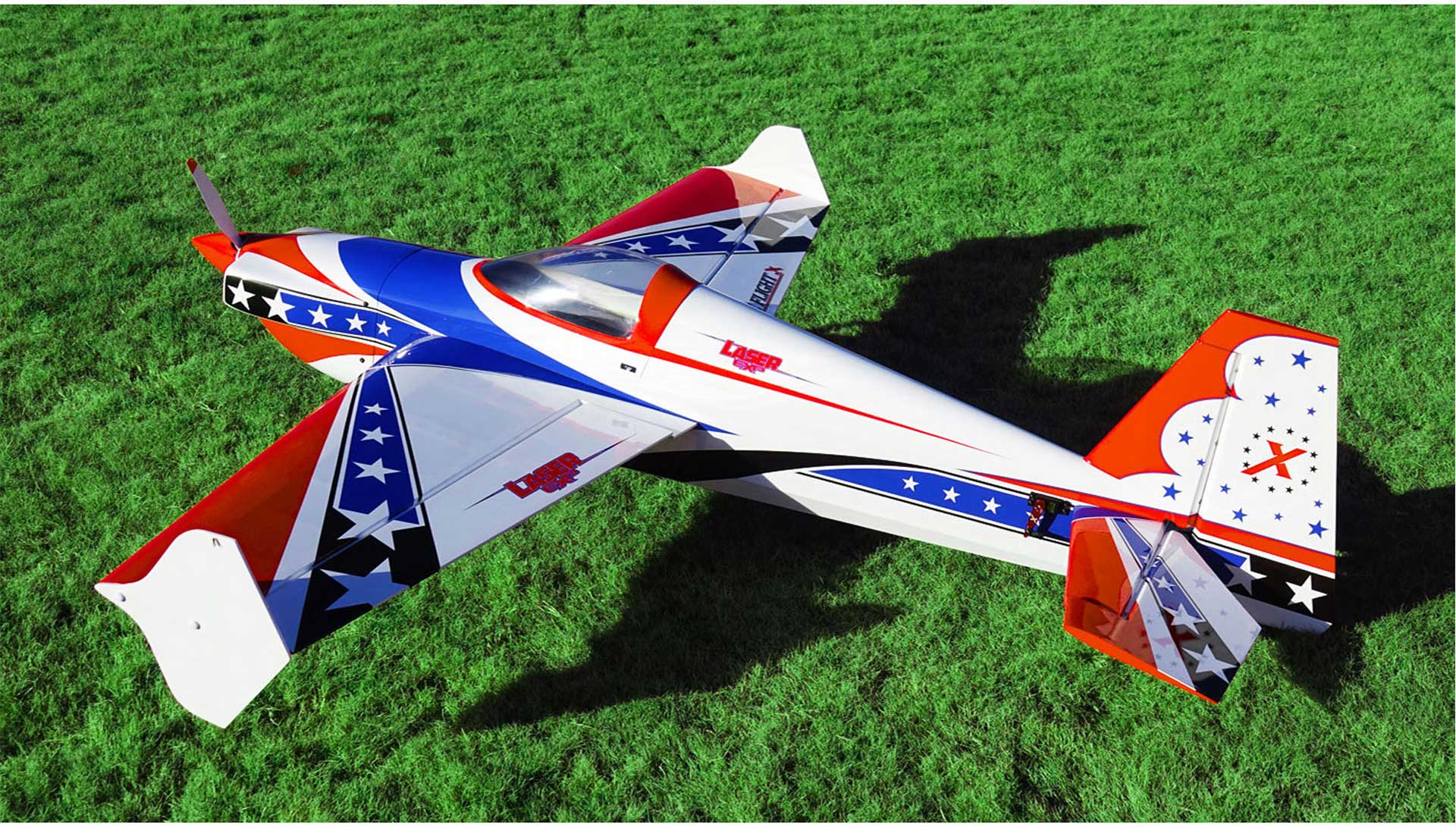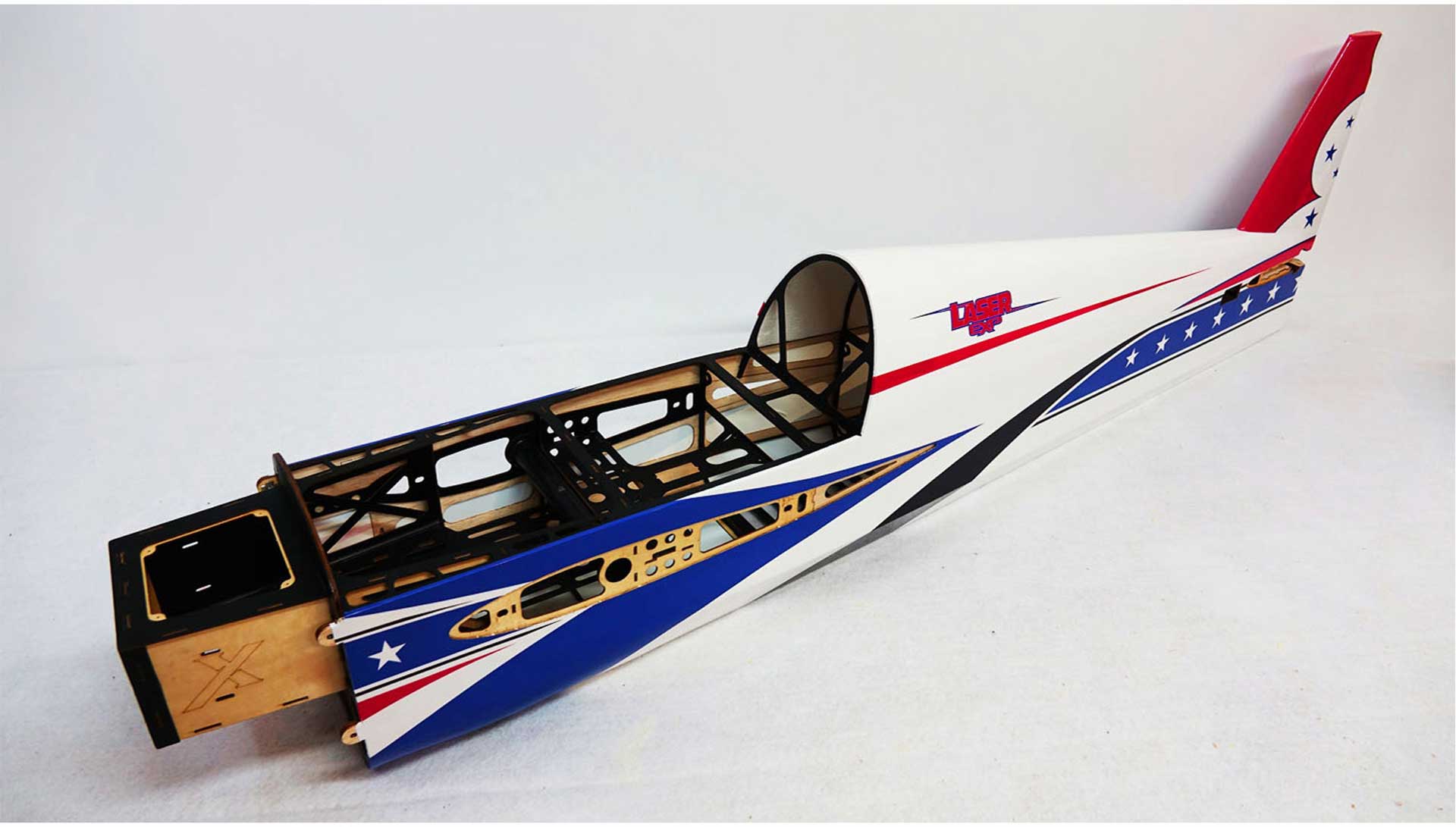 Only a few left in stock, ready for shipment within 1 working day. Delivery time 1-3 working days.
Product number:
A273V2-PY
Description "EXTREMEFLIGHT-RC LASER 74" EXP V2 PRINTED COLOR SCHEME RED/WHITE/BLUE"
Presenting the brand new Extreme Flight 74" Laser EXP V2! The Laser EXP has exploded onto the scene in recent years and now we are releasing the next evolution of this design, the V2! By strategically implementing composite G10/ply laminate, carbon stringers and spars we've been able to reduce material thickness substantially allowing us to reduce weight while adding strength and rigidity. We've modified the design to require only a single elevator servo thus further reducing overall weight. We've also implemented the self jigging stab/elevator installation that has become so popular among our customers assuring a hassle-free, easy and accurate assembly. We've added the gorgeous printed scheme from our 91" Laser EXP and also offer the traditional Loudenslager scheme that is so much a part of the Laser legend. As many have discovered, the Laser EXP may well be the ultimate aerobatic RC model, excelling in precision, XA and old school low and slow 3D maneuvers. Find out for yourself what the Laser EXP can do for your flying skills.

Extremeflight RC "models are known for their excellent quality and performance.

The models are mainly manufactured in classic wood construction and are delivered with the most important as well as very high quality accessories (many models, however, mostly without decoration set). Countless pilots all over the world trust in Extremeflight models. An extensive, illustrated construction manual in English language (partly as a download) enables quick final assembly. We keep you up to date on www.lindinger.at with the latest news and you will find detailed product descriptions as well as many detailed photos and videos.
NO sales to: Sweden, Finland, Norway, Belgium, Netherlands, Great Britain, Japan, Australia, Singapore and Far East countries.


NO available for following countries: Sweden, Finland, Norway, Belgium, Netherlands, UK, Japan, Australia, Singapore and far East.


Technical data
| | |
| --- | --- |
| Airfoil: | - |
| Ausführung: | ARF - ALMOST READY TO FLY |
| Bauerfahrung: | Fortgeschritten |
| Control: | H,S,Q,M |
| Drive Type: | Electro & Glow |
| Empty weight approx. (g): | - |
| Flight Skill: | Advanced |
| Flight weight approx. (g): | 5216-5700 |
| Fuselage: | Wood |
| Länge (mm): | 1880 |
| Manufacturer: | Extreme Flight RC |
| Rec. Battery: | 6S/3300-4000mAh LiXX |
| Wing-span (mm): | 1880 |
| Wings: | Wood/rib construction |
| empf.Motor: | BL Outrunner / 35ccm |
Box contents
- ARF Model Laser 74" EXP
- ready covered
- all small parts
- Manual engl.


Videos
Das Produkt LASER 74" EXP V2 PRINTED COLOUR SCHEME von EXTREMEFLIGHT-RC in der Kategorie 3D & Aerobatic Airplanes hat eine Spannweite von 1880 sowie ein Gewicht von 5216-5700. Die Steuerung des Modells erfolgt über die Funktionen H,S,Q,M*. Das Modell ist als ARF - ALMOST READY TO FLY ausgeführt . Wir empfehlen einen 6S/3300-4000mAh LiXX Akku für dieses Elektroflugmodell.
* Erklärung Steuerfunktionen:
H ... Höhenruder
S ... Seitenruder
Q ... Querruder
M ... Motorsteuerung
V ... Vektorsteuerung
LK ... Landeklappen
SK ... Störklappen
WK ... Wölbklappen
EZFW ... Einziehfahrwerk
SKU ... Schleppkupplung
( ) ... optional - in Klammer geschriebene Steuerfunktionen sind bei dem beschriebenen Modell optional verfügbar
Models of Extremeflight-RC are known for excellent quality and performance. Most models are made out of wood and are shipped with the most important and very valuable accessoires (many models without decal set). Numerous pilots all over the world trust in Extremeflight models. An extensive and illustrated construction manual in english helps the final assembly.