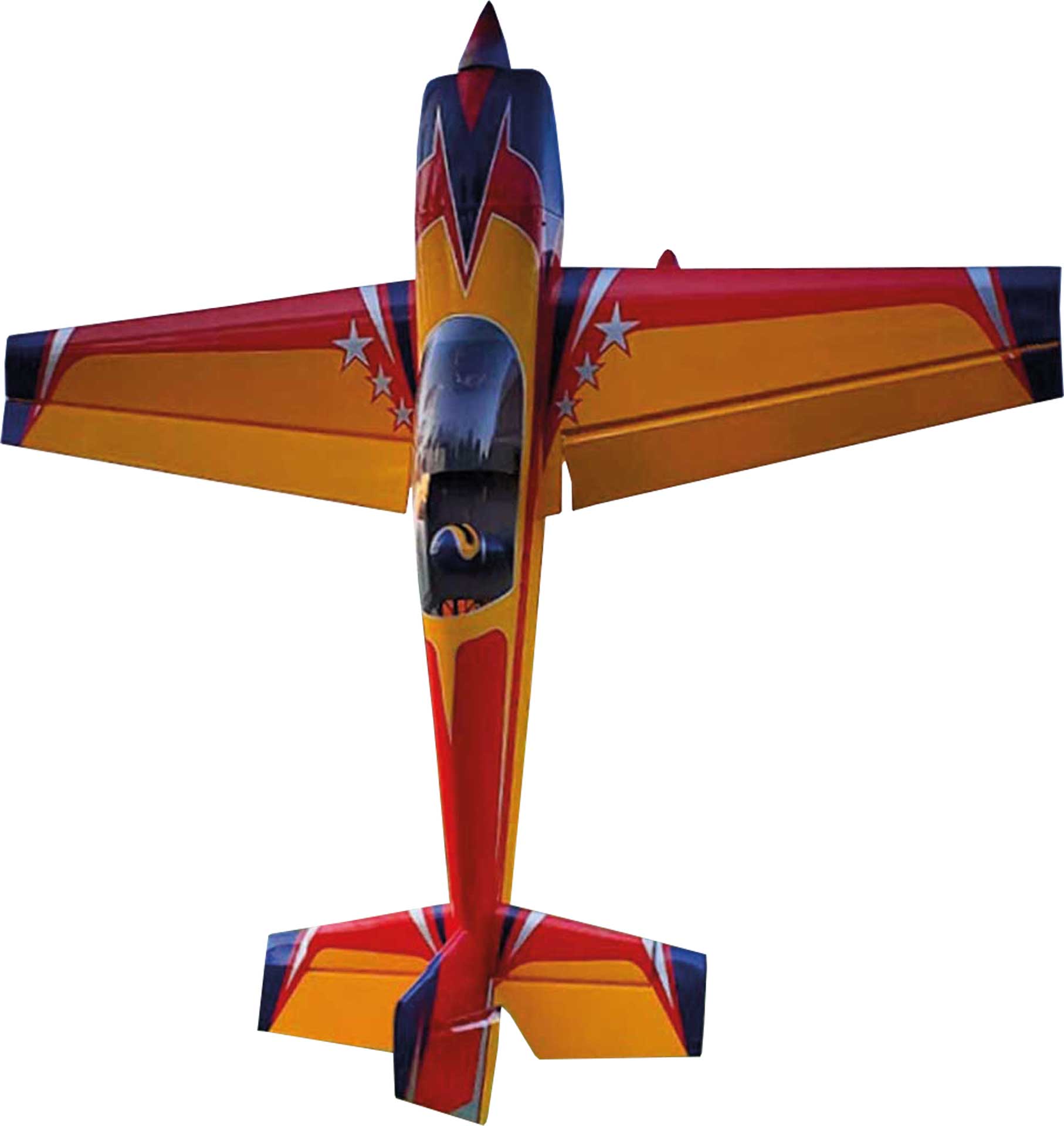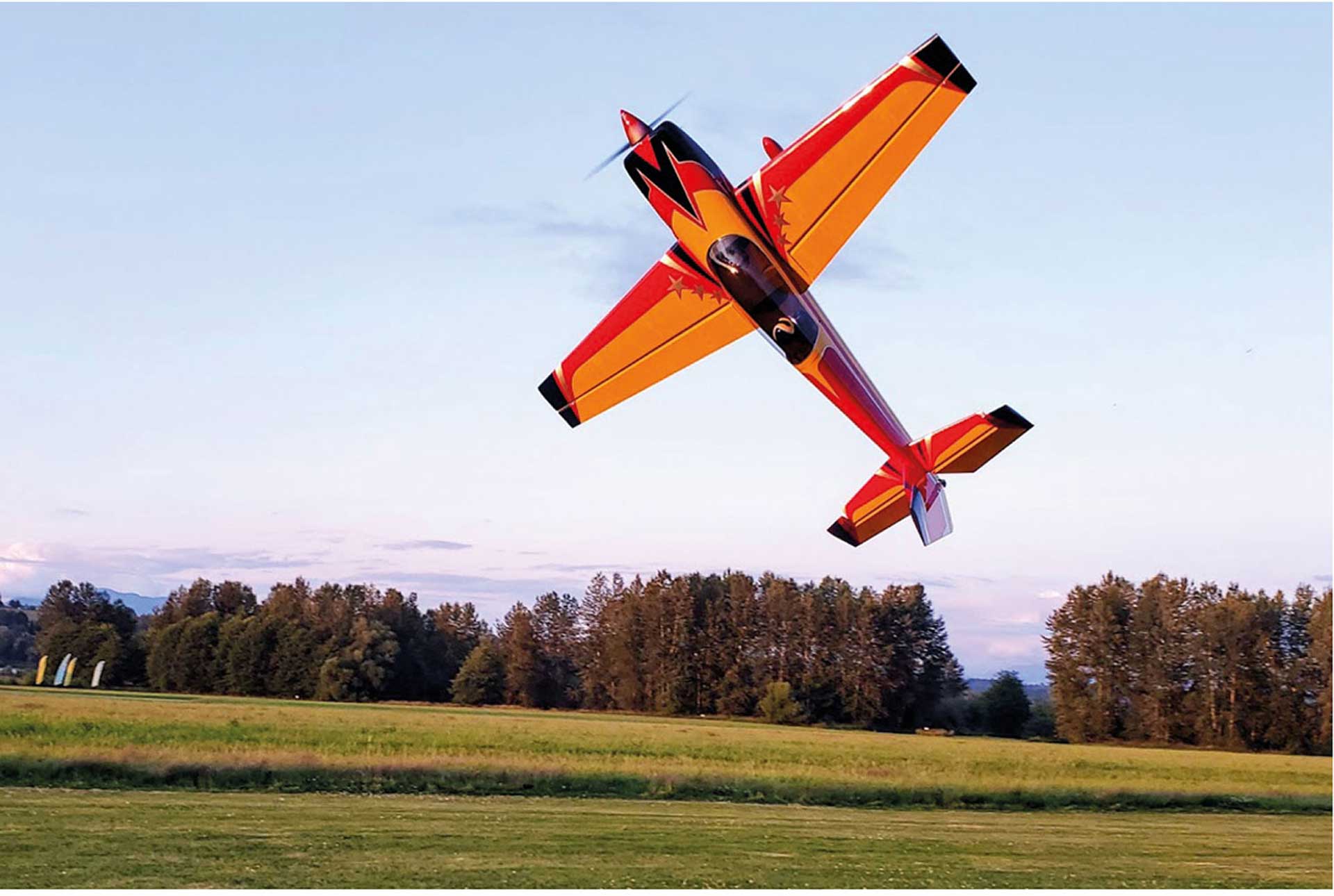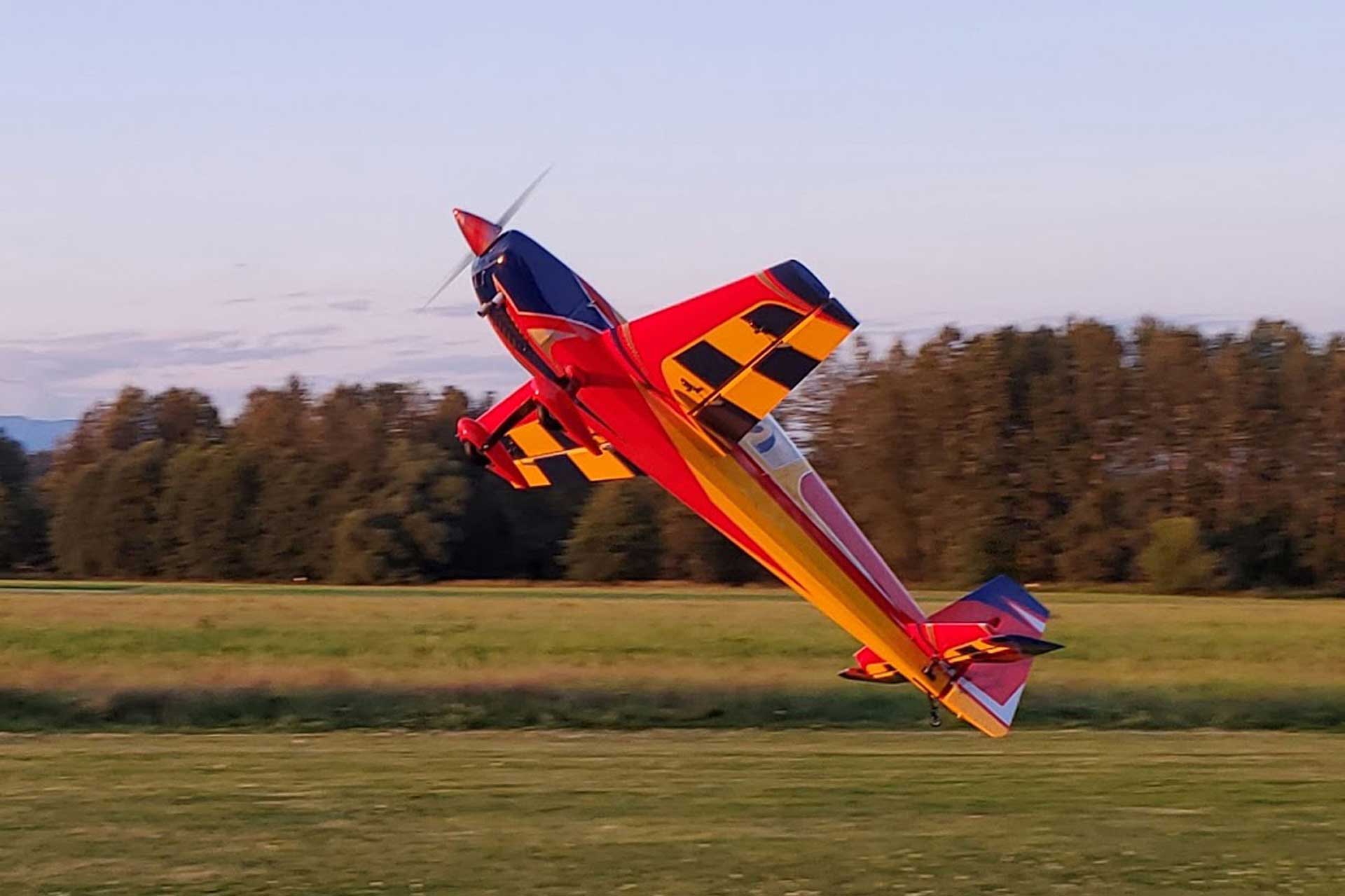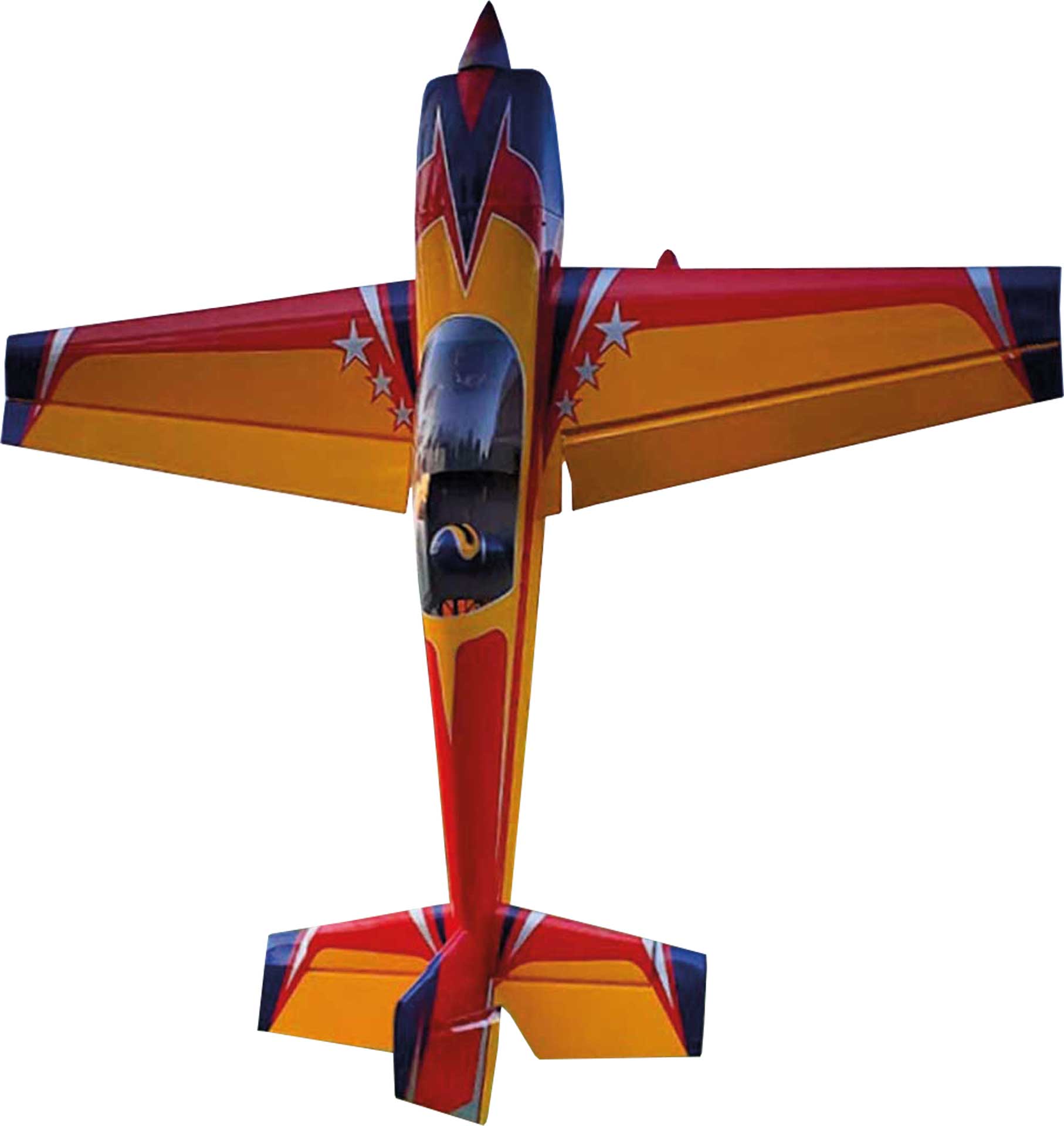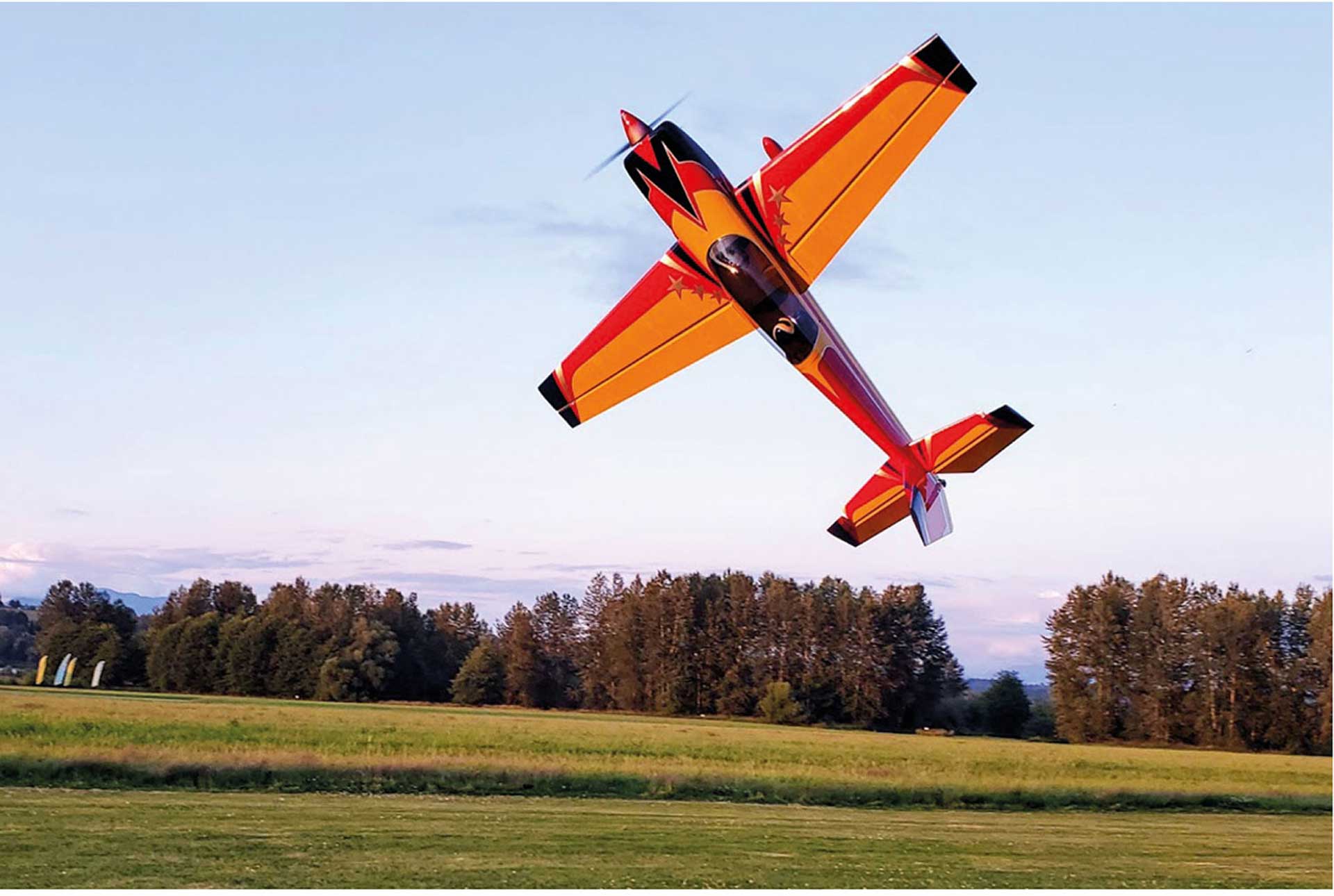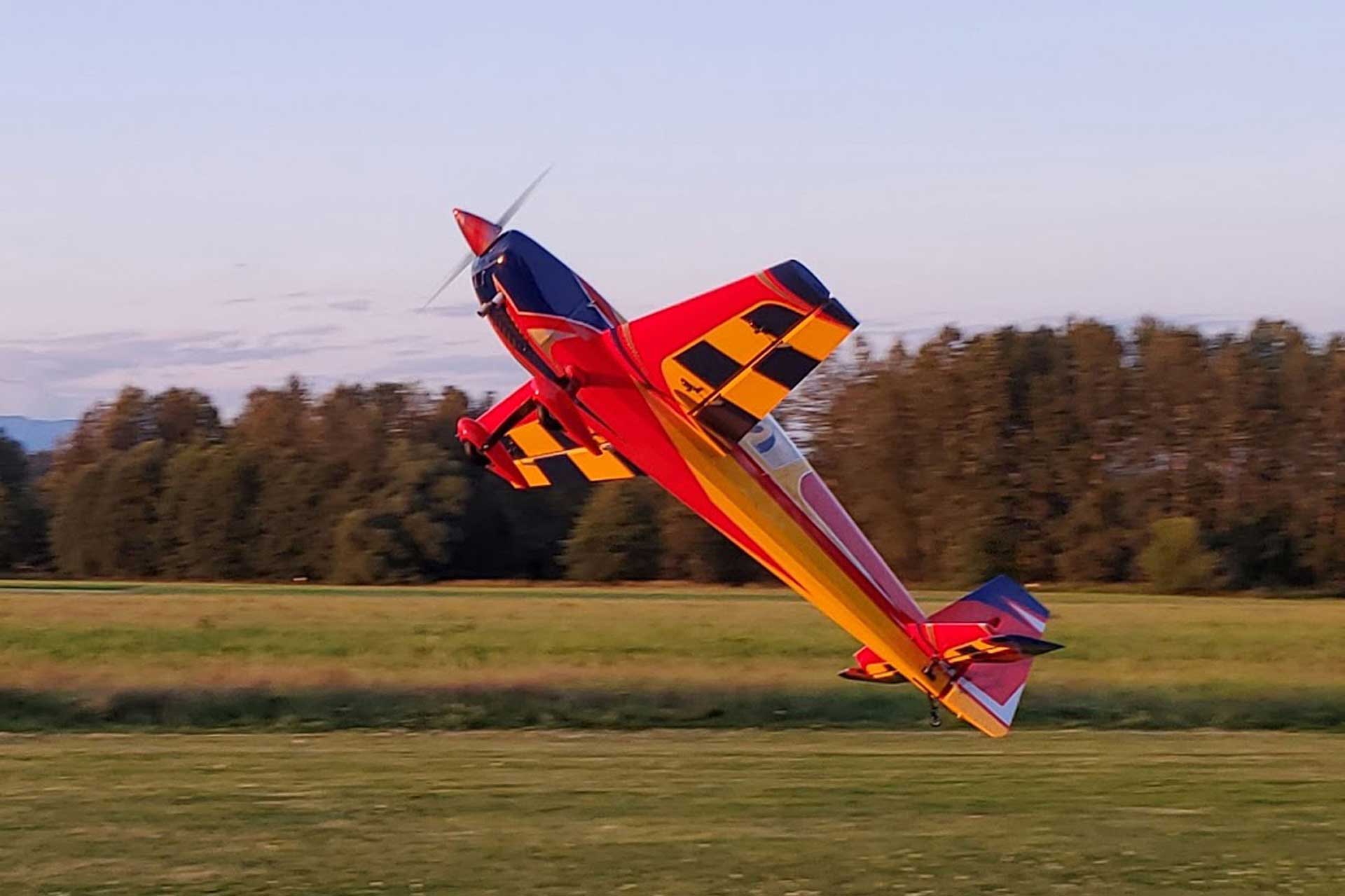 In stock. Usually ships within 1 business day.
Product number:
A164V2-R/Y/B
Description "EXTREMEFLIGHT-RC EXTRA 300 104" RED/YELLOW/BLUE"
Please note that due to the size of this article no postal dispatch is possible. An order can only be placed by forwarding agent (unfreight forwarded) or collection.
Released in 2012, the Extreme Flight 104" Extra 300 has become an icon within the Global RC aerobatic community with unrivaled contest wins and a rabid following. Now in 2018 Extreme Flight is very excited to unveil the highly anticipated, revised and refined V2! Using our latest construction techniques and composite material implementation we have been able to dramatically reduce weight while maintaining strength and rigidity. A revised wing planform and aileron shape provide a very axial roll with a roll rate only rivaled by our Slick 580. The reduction in weight has made the low and slow high alpha 3D stability even better and the airframe is reinforced to handle the most brutal of XA routines. The Extra features a pre-finished canopy with scale instrument panel and Pilot X figure ready to go out of the box! Full scale aerobatic maestro Jim Bourke has given us license to recreate his awesome color scheme from his competition/airshow Extra and graphic design wizard Arron Bates has provided us with a second stunning scheme that highlights the gorgeous lines of the Extra. Both of these schemes are standard Oracover (non-printed) schemes. If you desire the most high performance, highly styled, competition proven 120cc airframe currently available, then look no further! The Extreme Flight V2 Extra 300 has arrived!.

Extremeflight RC "models are known for their excellent quality and performance.

The models are mainly manufactured in classic wood construction and are delivered with the most important as well as very high quality accessories (many models, however, mostly without decoration set). Countless pilots all over the world trust in Extremeflight models. An extensive, illustrated construction manual in English language (partly as a download) enables quick final assembly. We keep you up to date on www.lindinger.at with the latest news and you will find detailed product descriptions as well as many detailed photos and videos.
NO sales to: Sweden, Finland, Norway, Belgium, Netherlands, Great Britain, Japan, Australia, Singapore and Far East countries.


NO available for following countries: Sweden, Finland, Norway, Belgium, Netherlands, UK, Japan, Australia, Singapore and far East.


Technical data
| | |
| --- | --- |
| Airfoil: | - |
| Building Skill: | Advanced |
| Control: | H,S,Q,M |
| Drive Type: | Glow |
| Empty weight approx. (g): | - |
| Flight Skill: | Advanced |
| Flight weight approx. (g): | 12246-13154 |
| Fuselage: | Wood |
| Length (mm): | 2578 |
| Manufacturer: | Extremeflight-RC |
| Rec. Battery: | - |
| Version: | ARF - ALMOST READY TO FLY |
| Wing-span (mm): | 2640 |
| Wings: | Wood/ribbed construction |
| recommend Motor: | Desert Aircraft DA 120cc |
Box contents
- ARF Model
- ready-strung
- all small parts
- Building instruction (english)


Videos
Models of Extremeflight-RC are known for excellent quality and performance. Most models are made out of wood and are shipped with the most important and very valuable accessoires (many models without decal set). Numerous pilots all over the world trust in Extremeflight models. An extensive and illustrated construction manual in english helps the final assembly.