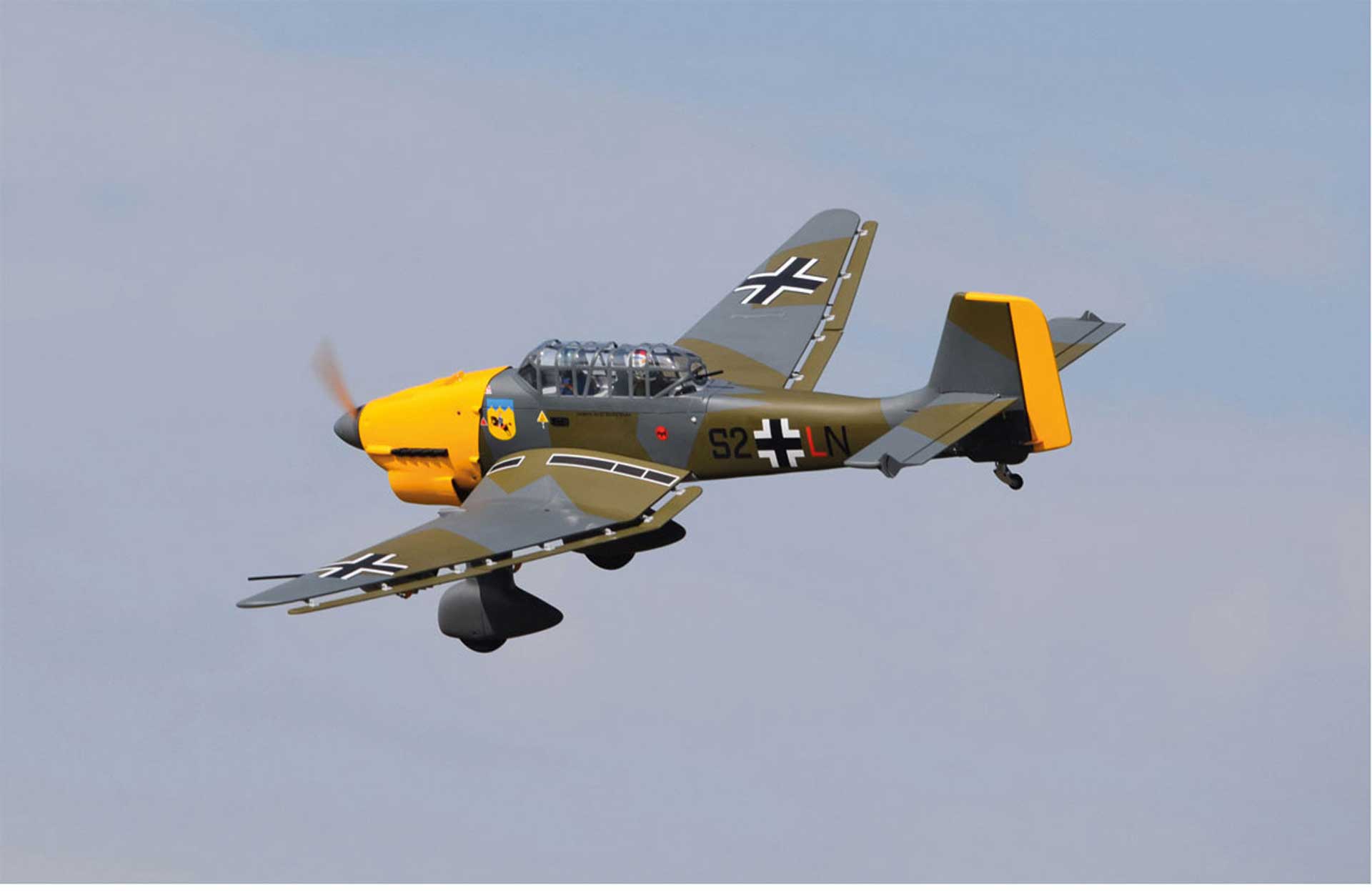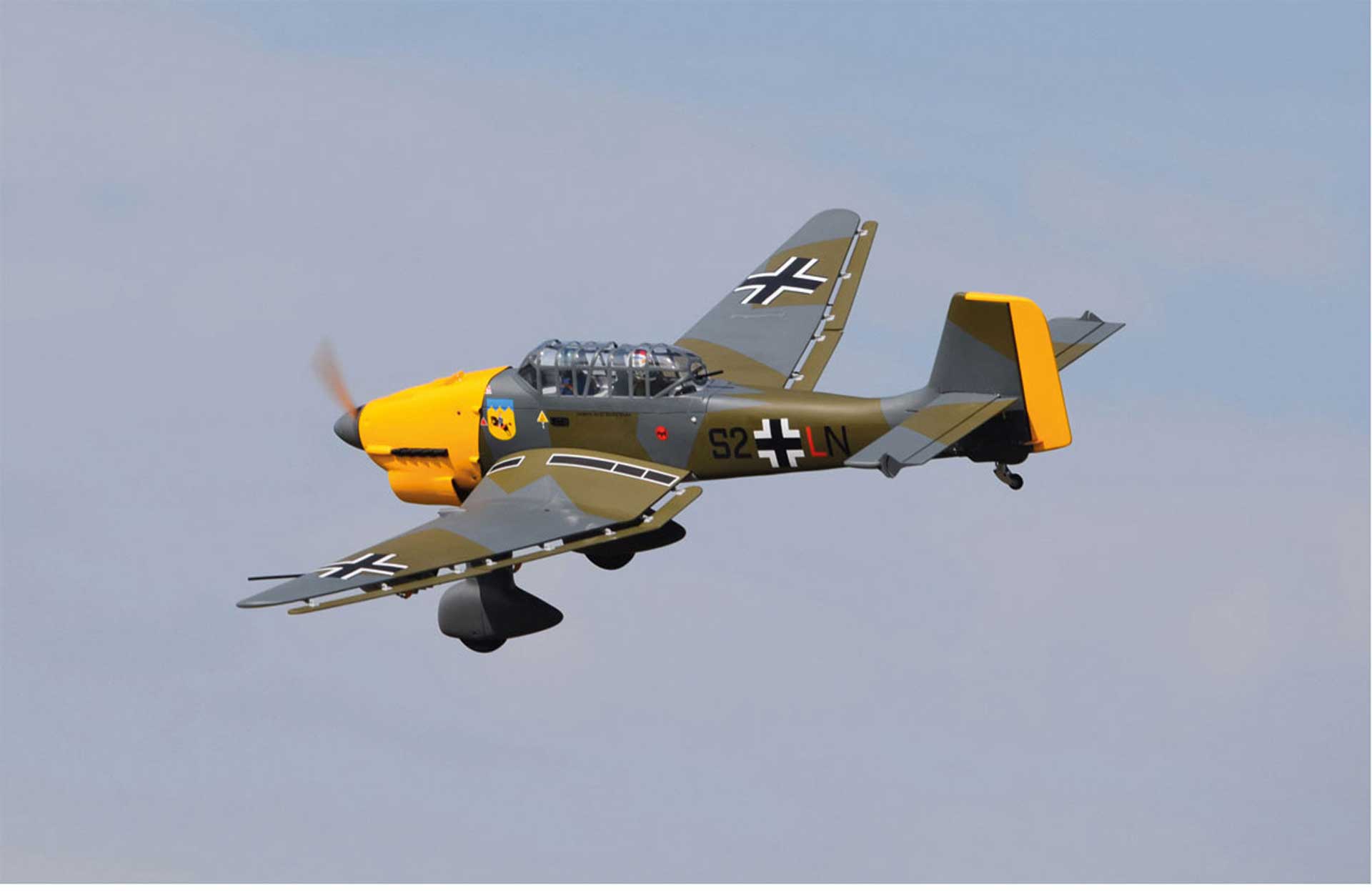 Not in stock. Available on approx. 05/10/2021.
Downloads
Description "SG-MODELS JU-87 STUKA ARF WARBIRD"
The JU-87 Stuka is a single-engine combat aircraft from the Second World War. The name Stuka is derived from dive fighter. The replica is completely made of high quality wood and decorated with authentic details. Due to its imposing size, the model has a good-natured flight behavior which is not least also due to the striking articulated wing. The unique flight picture inspires not only warbird fans.

"SG-Models" are inexpensive models mainly built of wood with an excellent price/performance ratio!

The product line includes many beautiful and unusual aircraft types which brings variety to every airfield.

Almost all models can be used with both combustion and electric engines. The necessary accessories are included with these models in the scope of supply. All models are delivered with an extensive, illustrated and easily understandable English assembly manual. The high degree of prefabrication enables a short remaining assembly time. All models are subjected to extensive flight tests before series production and therefore show very good flight performance. Spare part compatible to " SEAGULL " models.





Technical data
| | |
| --- | --- |
| Airfoil: | - |
| Ausführung: | ARF - ALMOST READY TO FLY |
| Bauerfahrung: | Advanced |
| Control: | H,S,Q,M,LK |
| Drive Type: | Glow |
| Empty weight approx. (g): | - |
| Flight Skill: | Advanced |
| Flight weight approx. (g): | 8000 |
| Fuselage: | Wood |
| Länge (mm): | - |
| Manufacturer: | SG-Models |
| Rec. Battery: | - |
| Wing-span (mm): | 2286 |
| Wings: | Wood/ribbed construction |
| empf.Motor: | ab 40 ccm |
"SG-Models" are good valued products out of wood. The product line contains a lot of beautyful and special aircraft types which diversify. Nearly all models are usable with combustion and electric engines. The supply contains the necessary accessoires and the contruction instruction is illustrated and in english. Because of the good fabrication, the assembly doesn't need a lot of time. All models are testet before they are produced in serie. The replacements are compatible with SEAGULL models.