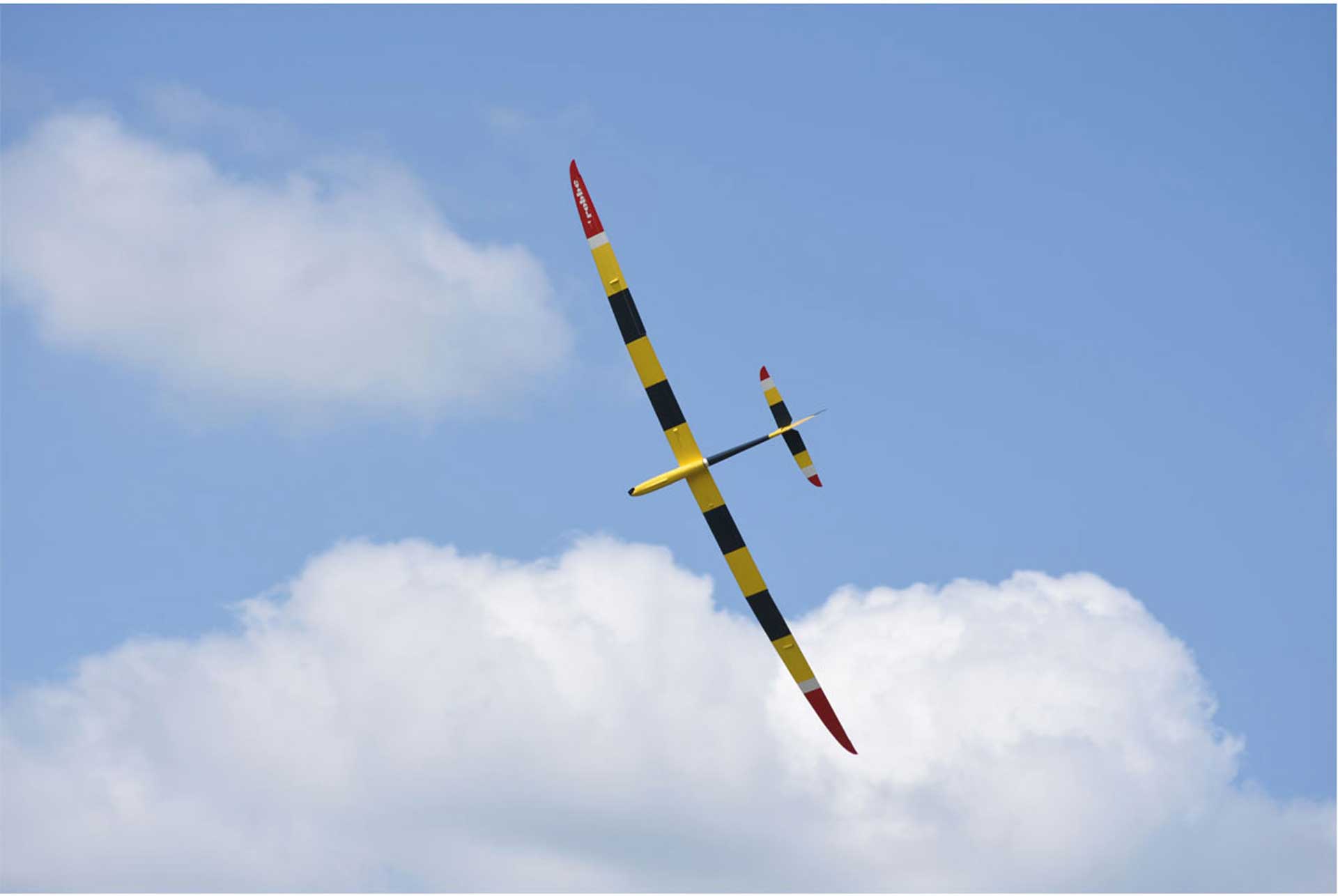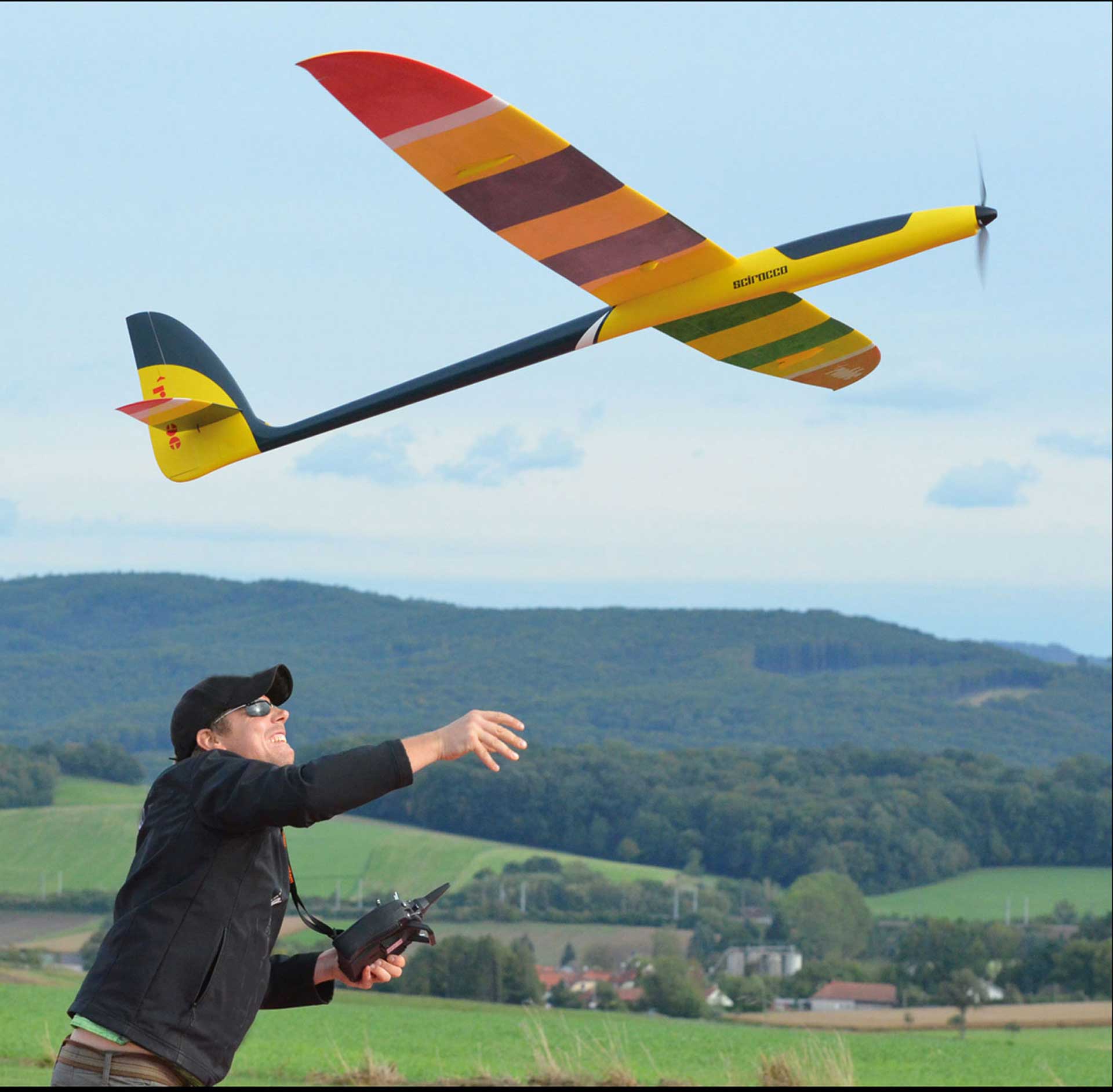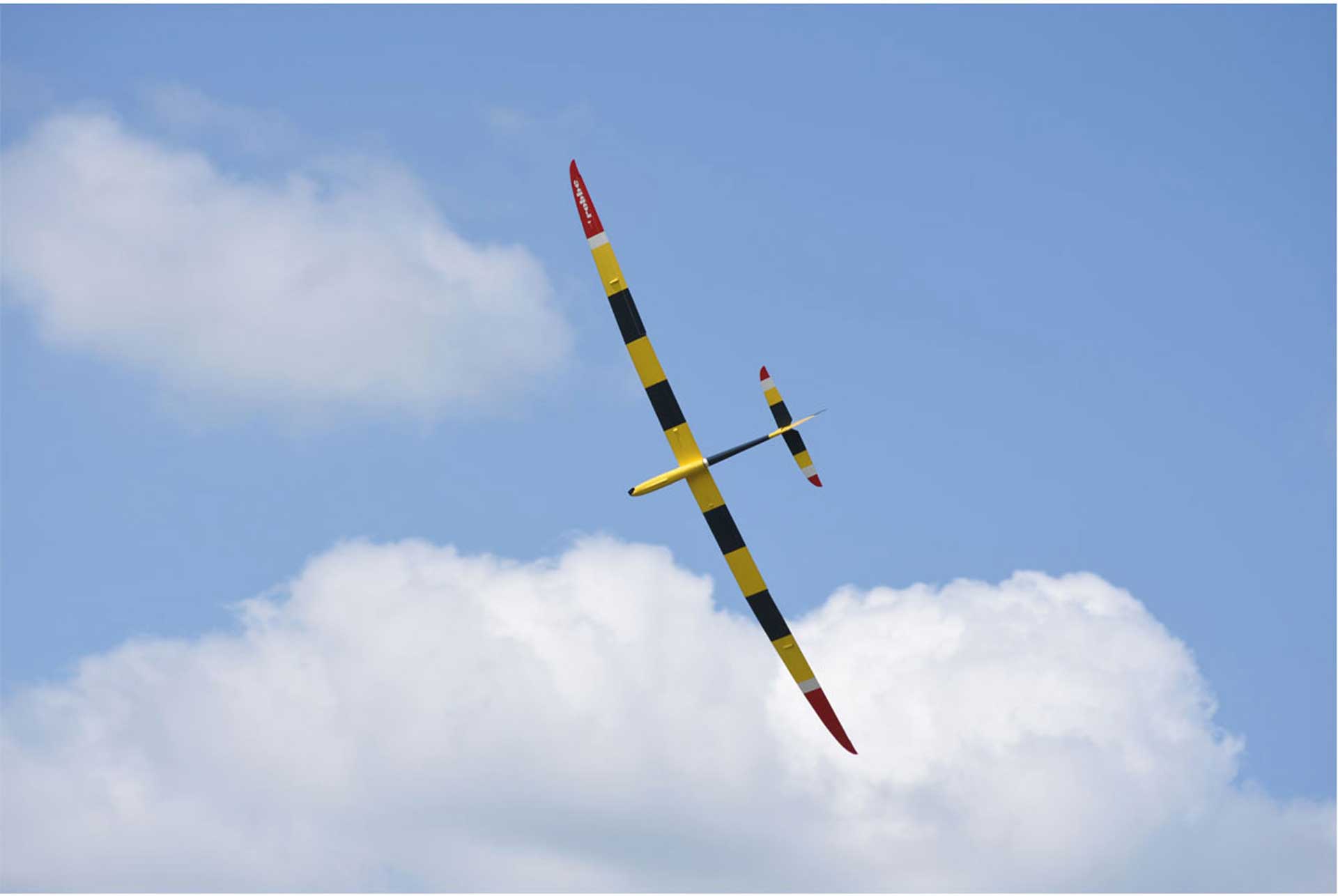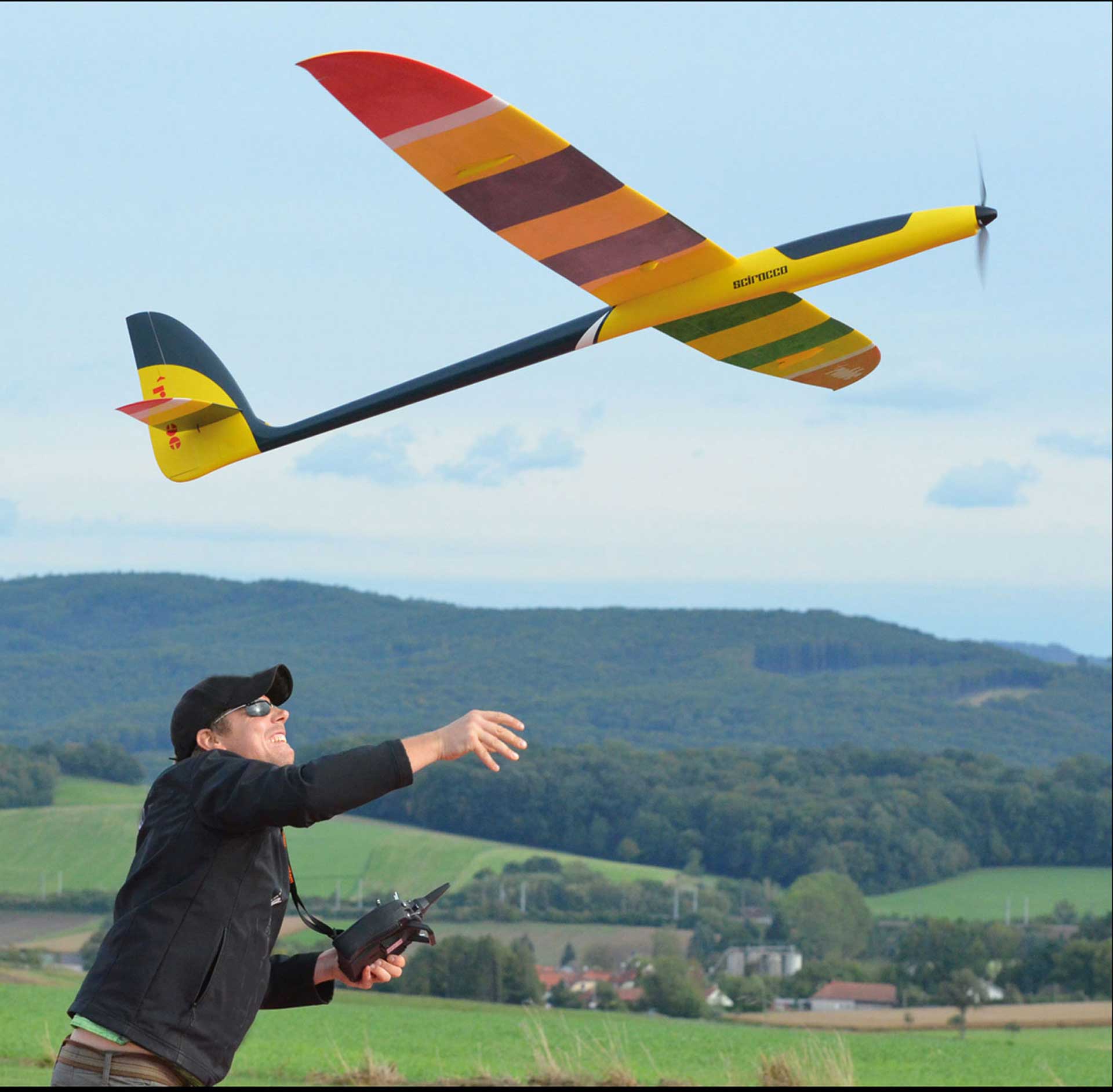 €849.99*
-9%
€929.99*
(8.6% saved)
In stock. Usually ships within 1 business day.
Downloads
Description
"Robbe Modellsport SCIROCCO 4,0 M ARF FULL-GRP HIGH-PERFORMANCE GLIDER WITH 4-FLAP WING"
The Scirocco is a high performance F5J model in modern GRP/CFRP shell construction with appropriate strength. Due to the dynamic flight characteristics the model is suitable for almost every application. Whether in weak thermals or strong winds, "SCIROCCO" always shows its good-natured and easily controllable side. The hand start of the 4m model is no problem thanks to the low basic speed and can be safely carried out by the pilot alone.
But the Scirocco also unfolds its true temperament in faster and narrower aerobatics and masters the figures.
Despite its electrical design, it is increasingly used on slopes.
The elaborate design enables excellent flight attitude recognition. The surface connection from the middle section to the outer wings is force-locked and clean using a CFRP square spar.
The model is available in two versions (ARF/PNP) and largely pre-assembled in the PNP version. The motor, the servos and the wiring are completely installed so that the construction effort is reduced to a minimum. In the ARF version you have the possibility to use individual RC components at your own discretion.




Technical data
| | |
| --- | --- |
| Wing-span (mm): | 4000 |
| Flight weight approx. (g): | 3790 |
| Empty weight approx. (g): | 2785 |
| Control: | H,S,Q,M,WK |
| Manufacturer: | Robbe |
| Fuselage: | Fiberglass/Carbon |
| Wings: | Fiberglass/Carbon |
| Version: | ARF - ALMOST READY TO FLY |
| Rec. Battery: | 4-5S/4000 LiXX |
| Length (mm): | 1710 |
| recommend Motor: | Ro-Power 4356-600 |
| Airfoil: | HN-354 |
| Flight Skill: | Advanced |
| Building Skill: | Advanced |
| Drive Type: | Elektro |
| ARF: | 9754423 |
| PNP: | 9754424 |
Box contents
- Model SCIROCCO in full-GFK/CFK design, multi-coloured lacquered in form
- CFK hexagon socket
- incidentals
- Assembly instructions in German/English


Technical data
Videos
Das Produkt SCIROCCO 4,0 M ARF VOLL-GFK von Robbe Modellsport in der Kategorie Electric Glider Models hat eine Spannweite von 4000 sowie ein Gewicht von 3790. Die Steuerung des Modells erfolgt über die Funktionen H,S,Q,M,WK. Das Modell ist als ARF - ALMOST READY TO FLY ausgeführt . Wir empfehlen einen 4-5S/4000 LiXX Akku für dieses Elektroflugmodell.
* Erklärung Steuerfunktionen:
H ... Höhenruder
S ... Seitenruder
Q ... Querruder
M ... Motorsteuerung
V ... Vektorsteuerung
LK ... Landeklappen
SK ... Störklappen
WK ... Wölbklappen
EZFW ... Einziehfahrwerk
SKU ... Schleppkupplung
( ) ... optional - in Klammer geschriebene Steuerfunktionen sind bei dem beschriebenen Modell optional verfügbar