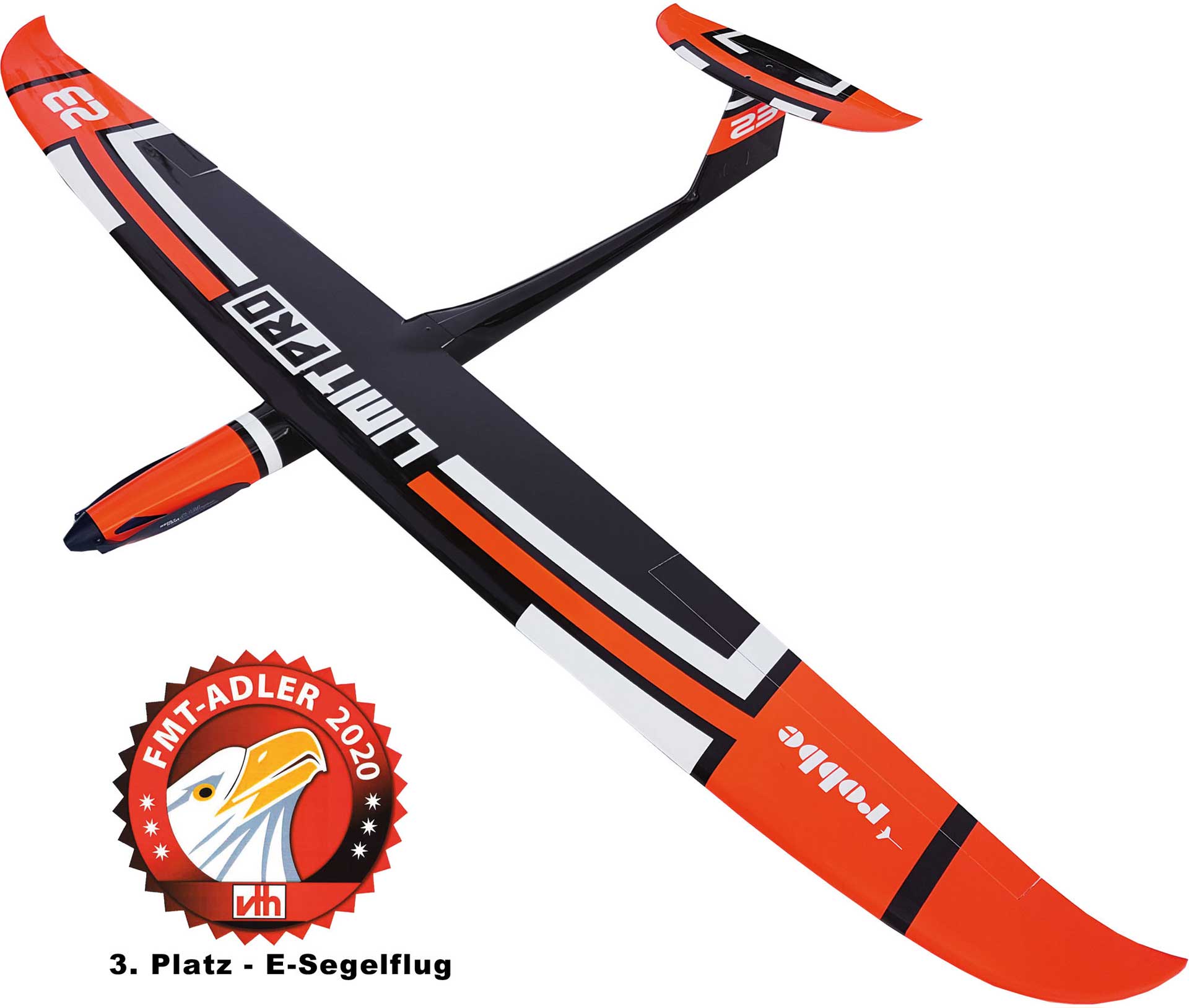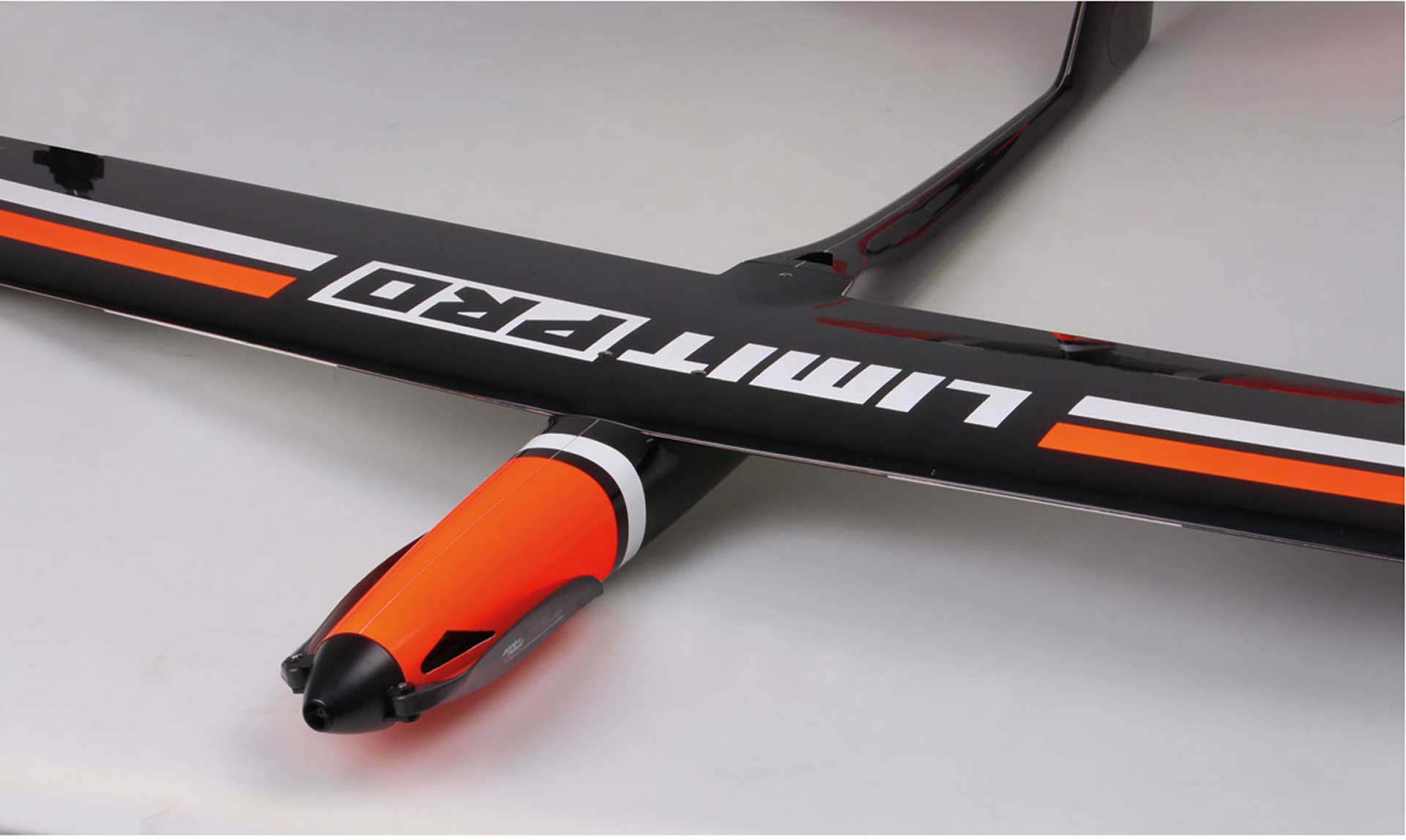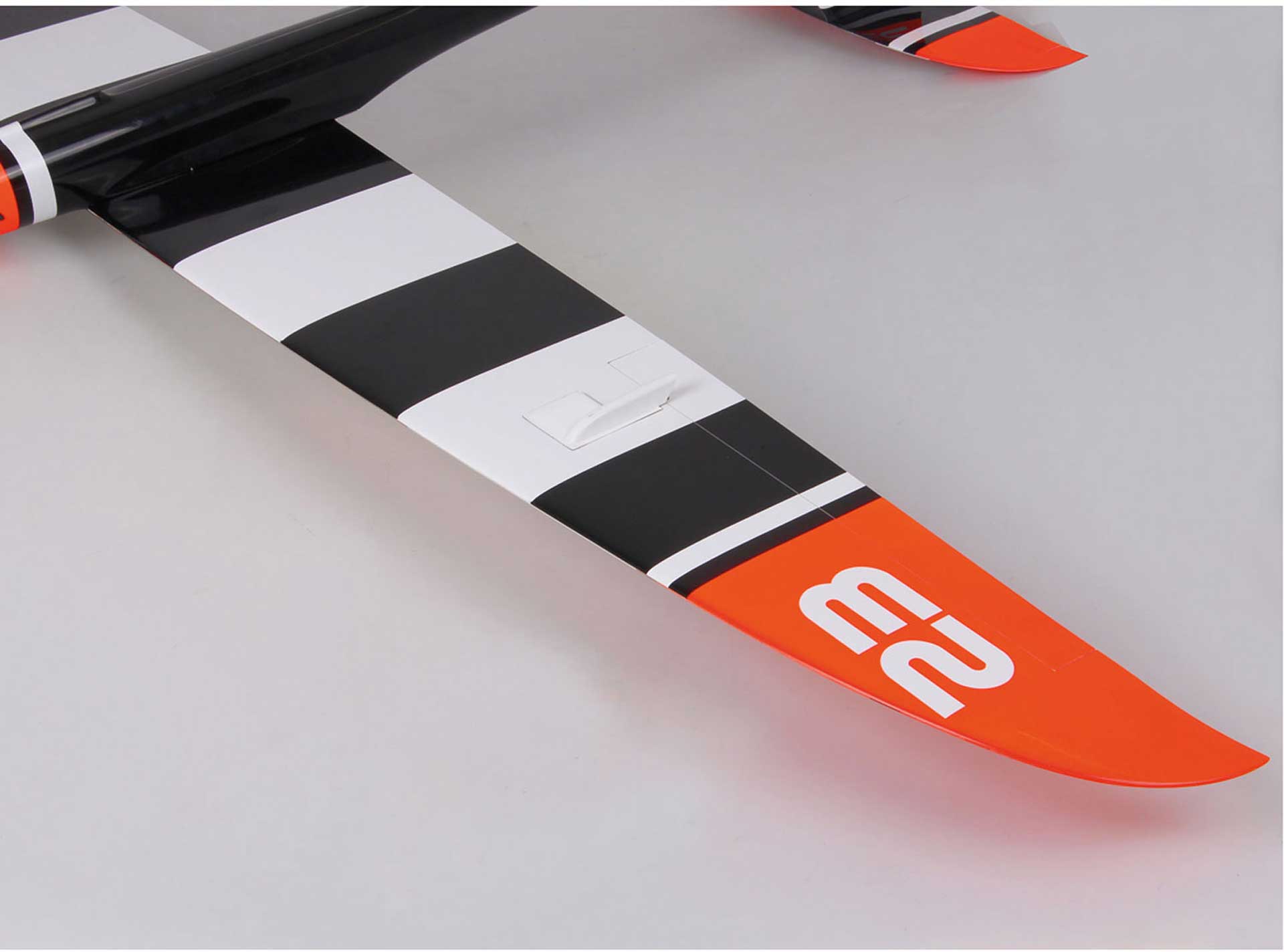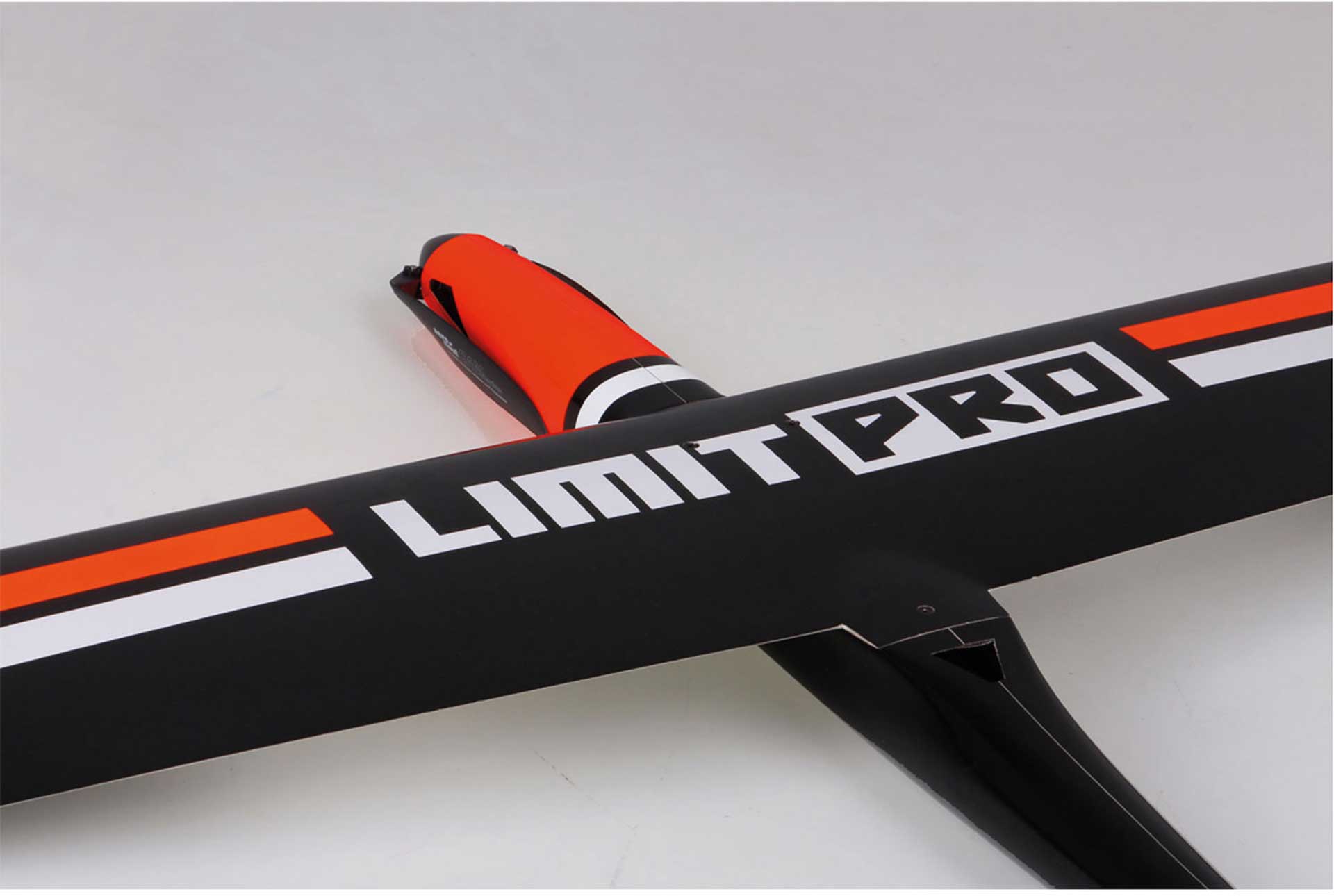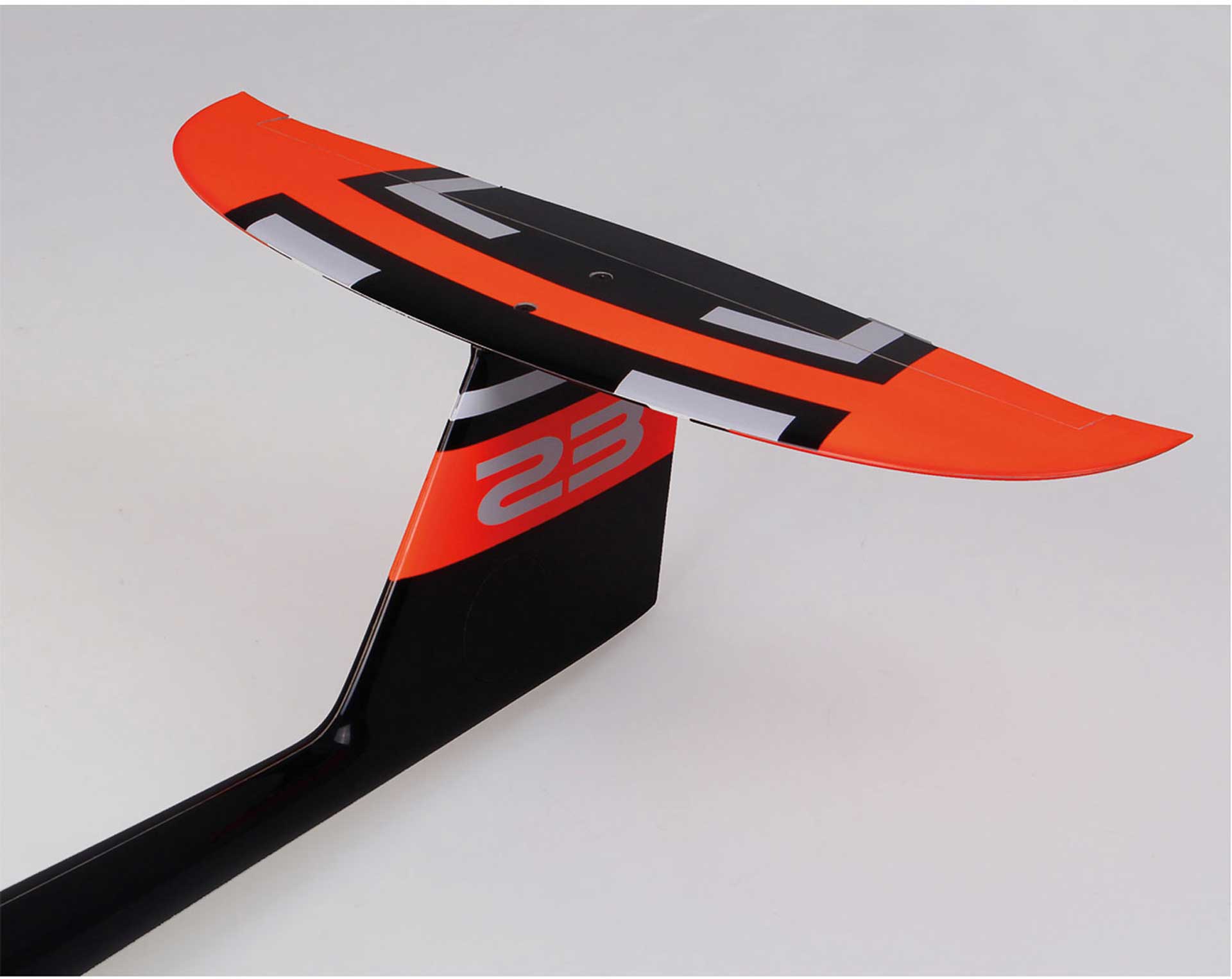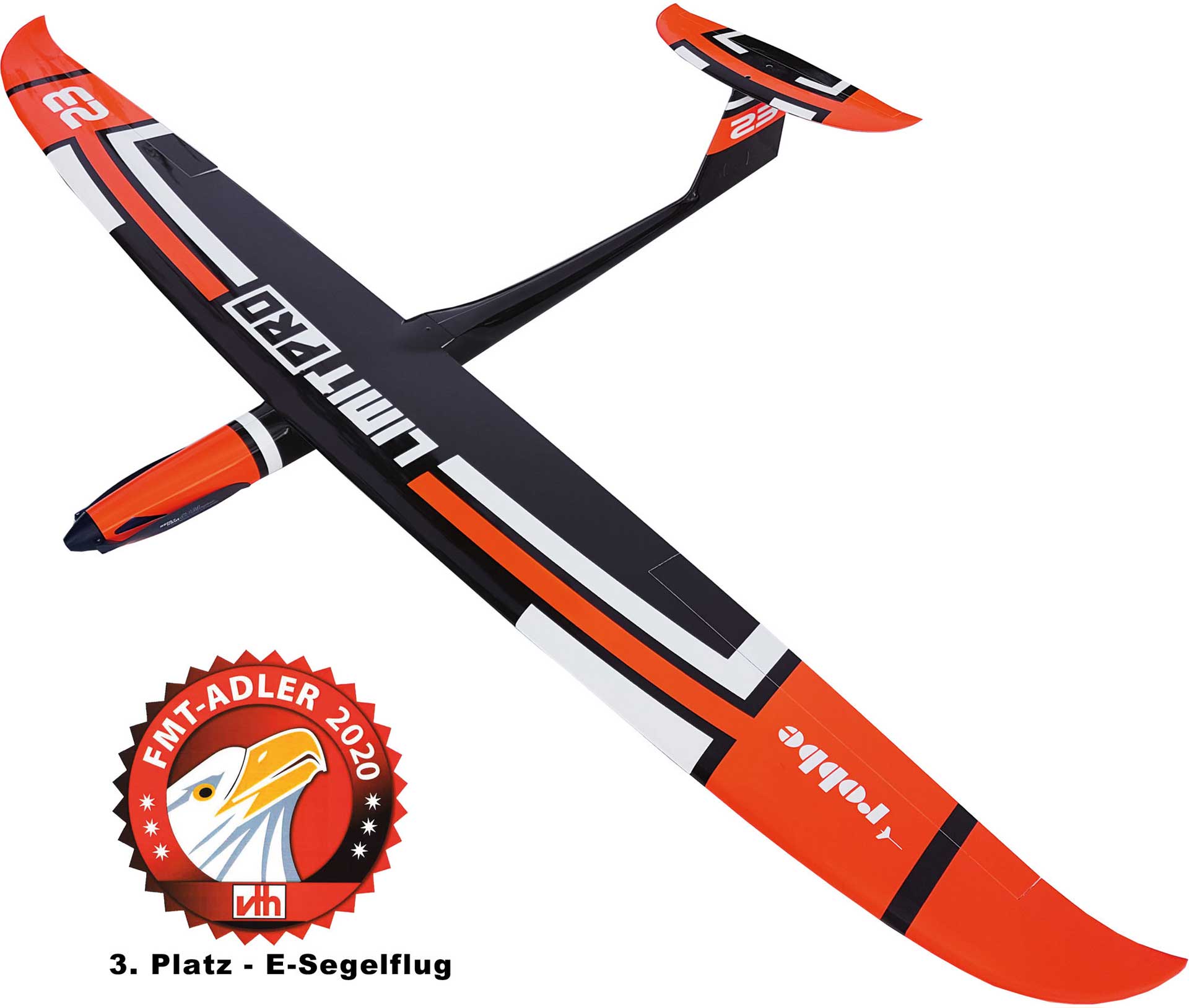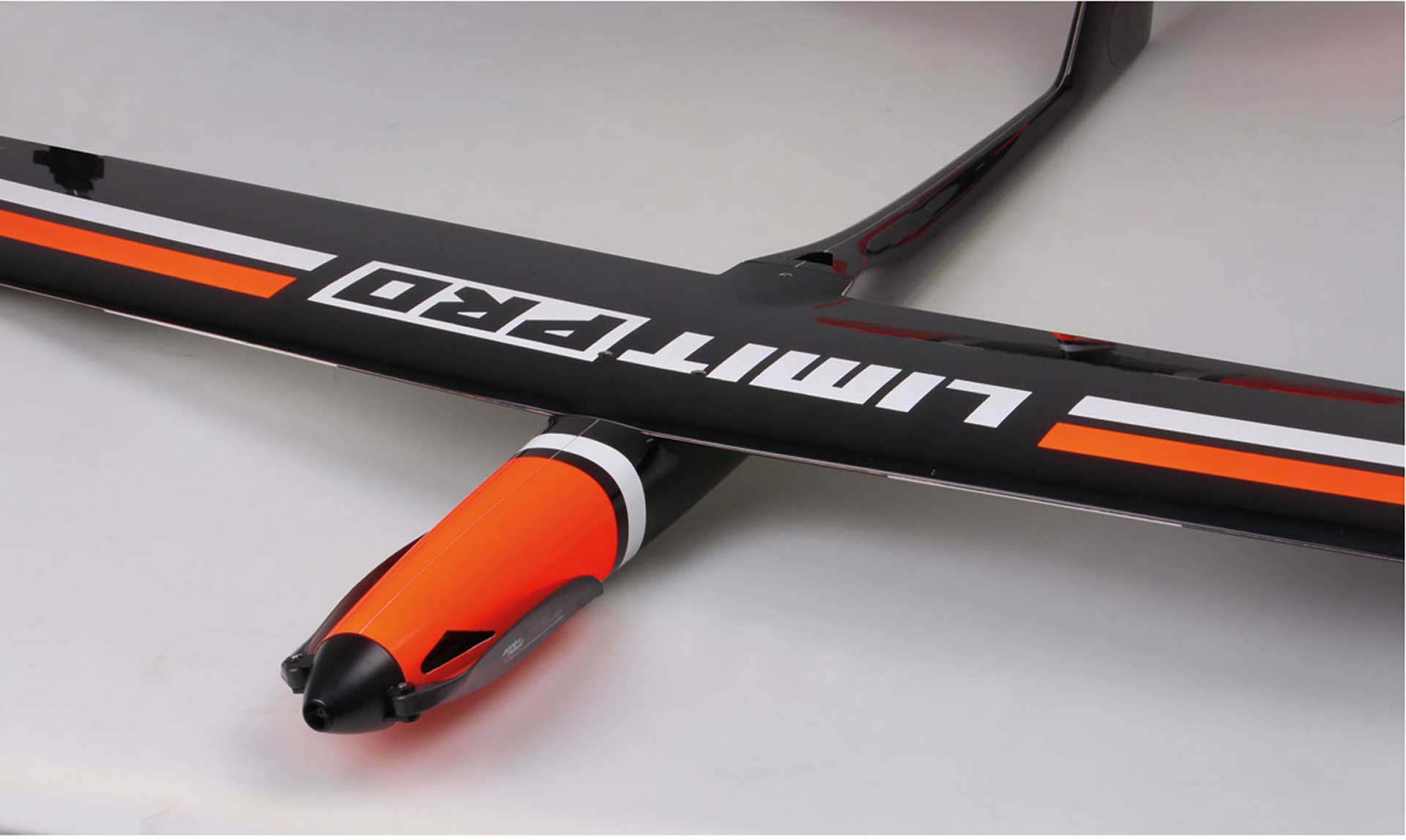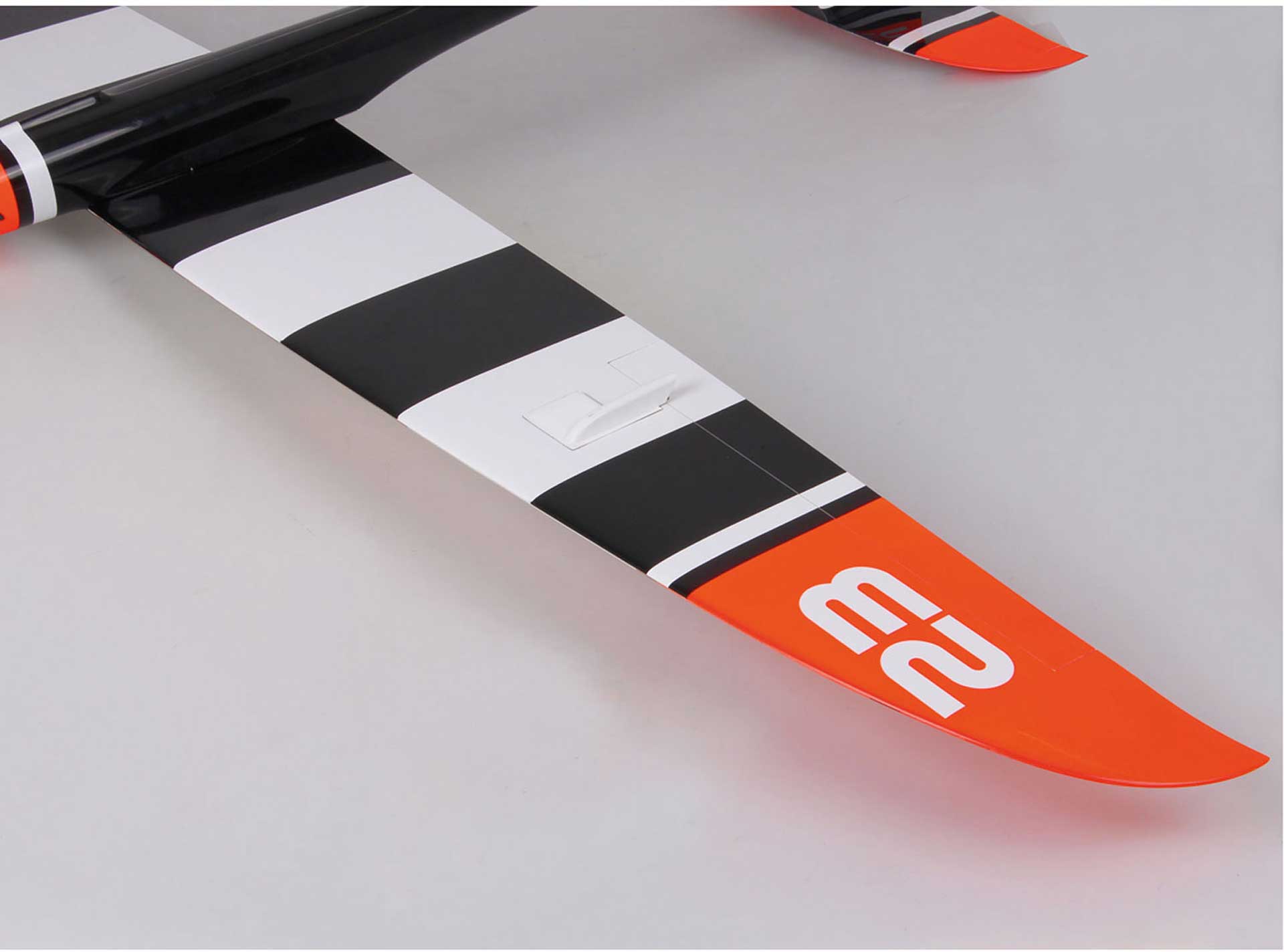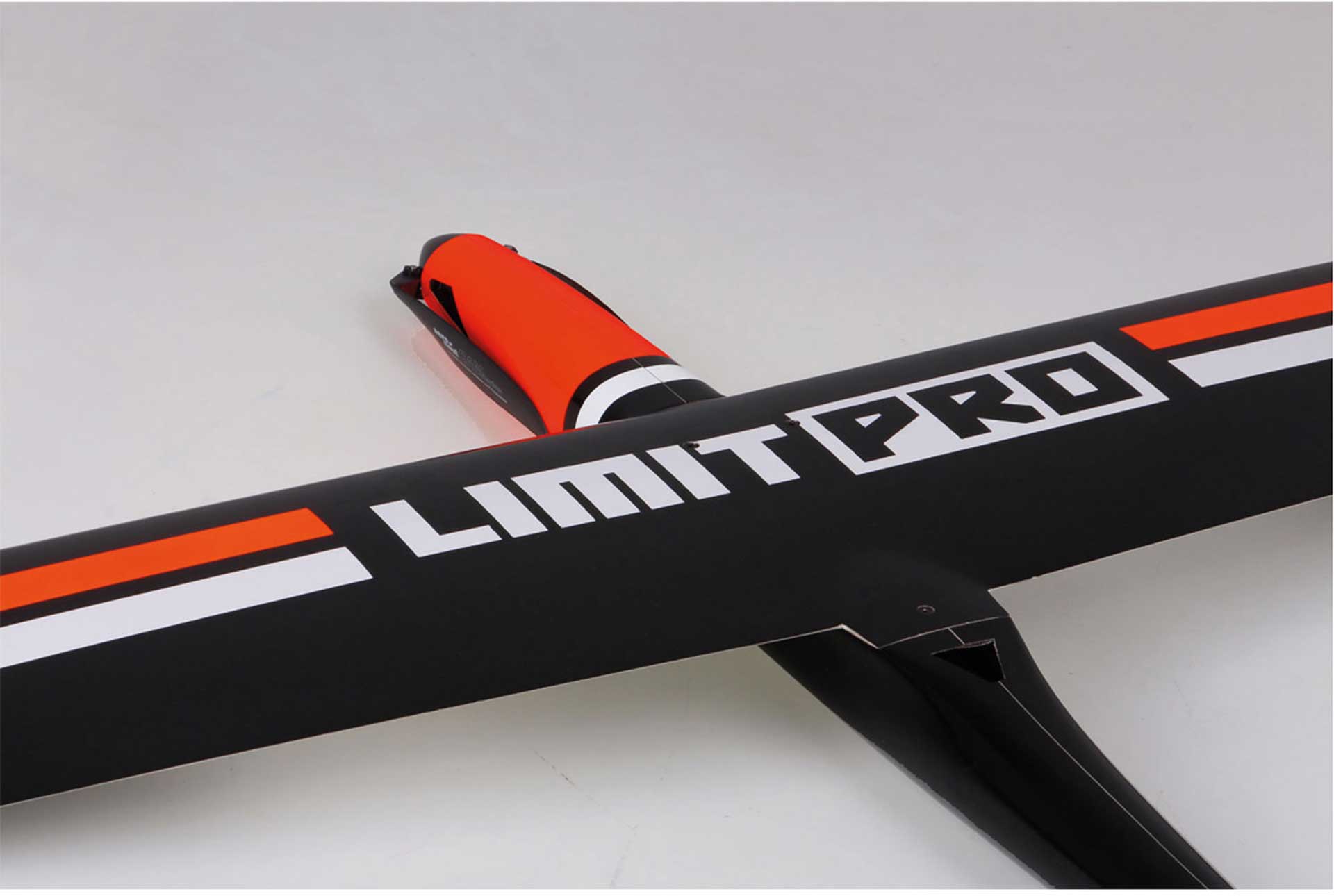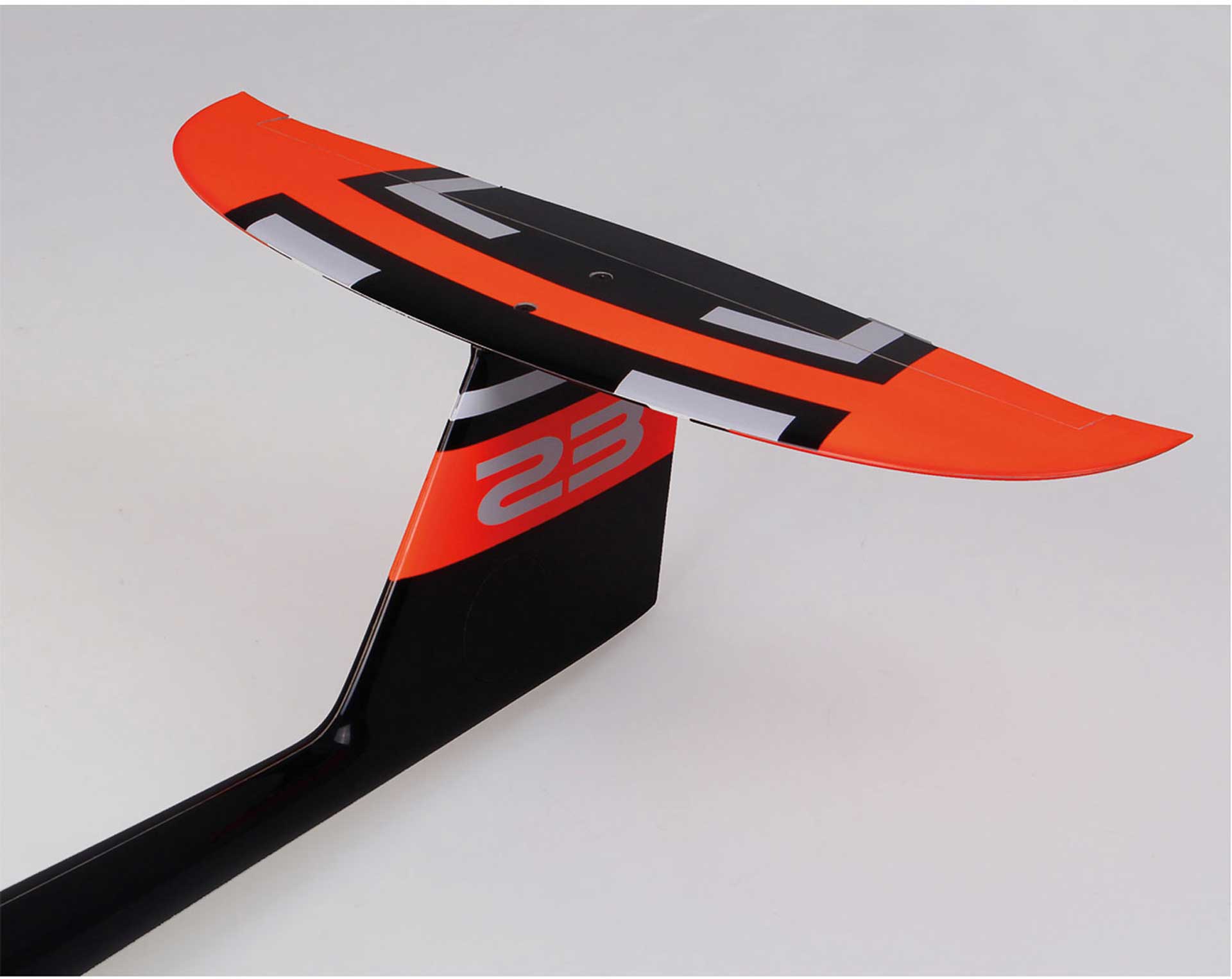 Only a few left in stock, ready for shipment within 1 working day. Delivery time 1-3 working days.
Downloads
Description
"Robbe Modellsport LIMIT PRO PNP FULL GRP/CRP WITH MOTOR AND SERVOS"
The "LIMIT Pro" is a classic hotliner in modern CFK/GFK shell construction with first-class all-round flight characteristics and impressive design.

With the drive of the PNP version, breathtaking climbing flights are achievable. Reached altitude is spontaneously converted into forward speed.

Low overflights with high speed are spectacular and demonstrate the performance of the model.
"Limit Pro" can also be flown softly and is a good choice for updrafts. Therefore the model is also suitable for a more comfortable operation.

The handling is always easy and well controllable and will not cause any difficulties for the experienced pilot.
"Limit Pro" is available in two versions (ARF/PNP). With the PNP version the drive is already installed, as well as all servo and the wiring.



Technical data
| | |
| --- | --- |
| Wing-span (mm): | 1700 |
| Flight weight approx. (g): | 1350 |
| Empty weight approx. (g): | 550 |
| Control: | H,Q,M |
| Manufacturer: | Robbe |
| Fuselage: | Fiberglass/Carbon |
| Wings: | Fiberglass/Carbon |
| Version: | PNP- PLUG N PLAY |
| Rec. Battery: | 4S/3200-4000mAh LiXX |
| Length (mm): | 900 |
| recommend Motor: | X36-800 (eingebaut) |
| Airfoil: | MH-30 |
| Flight Skill: | Advanced |
| Building Skill: | Anfänger |
| Drive Type: | Elektro |
Box contents
- Model in full-GFK/CFK construction, multi-coloured painted in mold
- Ro-Power Torque X36-800 built-in
- 3x FS 155 BB MG servos built-in
- Turbo Spinner 38mm
- Folding propeller 12x8" mounted
- various small parts
- Manual in German/English


Das Produkt LIMIT PRO PNP MIT EINGEBAUTEN SERVOS von Robbe Modellsport in der Kategorie Electric Glider Models hat eine Spannweite von 1700 sowie ein Gewicht von 1350. Die Steuerung des Modells erfolgt über die Funktionen H,Q,M. Das Modell ist als PNP- PLUG N PLAY ausgeführt . Wir empfehlen einen 4S/3200-4000mAh LiXX Akku für dieses Elektroflugmodell.
* Erklärung Steuerfunktionen:
H ... Höhenruder
S ... Seitenruder
Q ... Querruder
M ... Motorsteuerung
V ... Vektorsteuerung
LK ... Landeklappen
SK ... Störklappen
WK ... Wölbklappen
EZFW ... Einziehfahrwerk
SKU ... Schleppkupplung
( ) ... optional - in Klammer geschriebene Steuerfunktionen sind bei dem beschriebenen Modell optional verfügbar