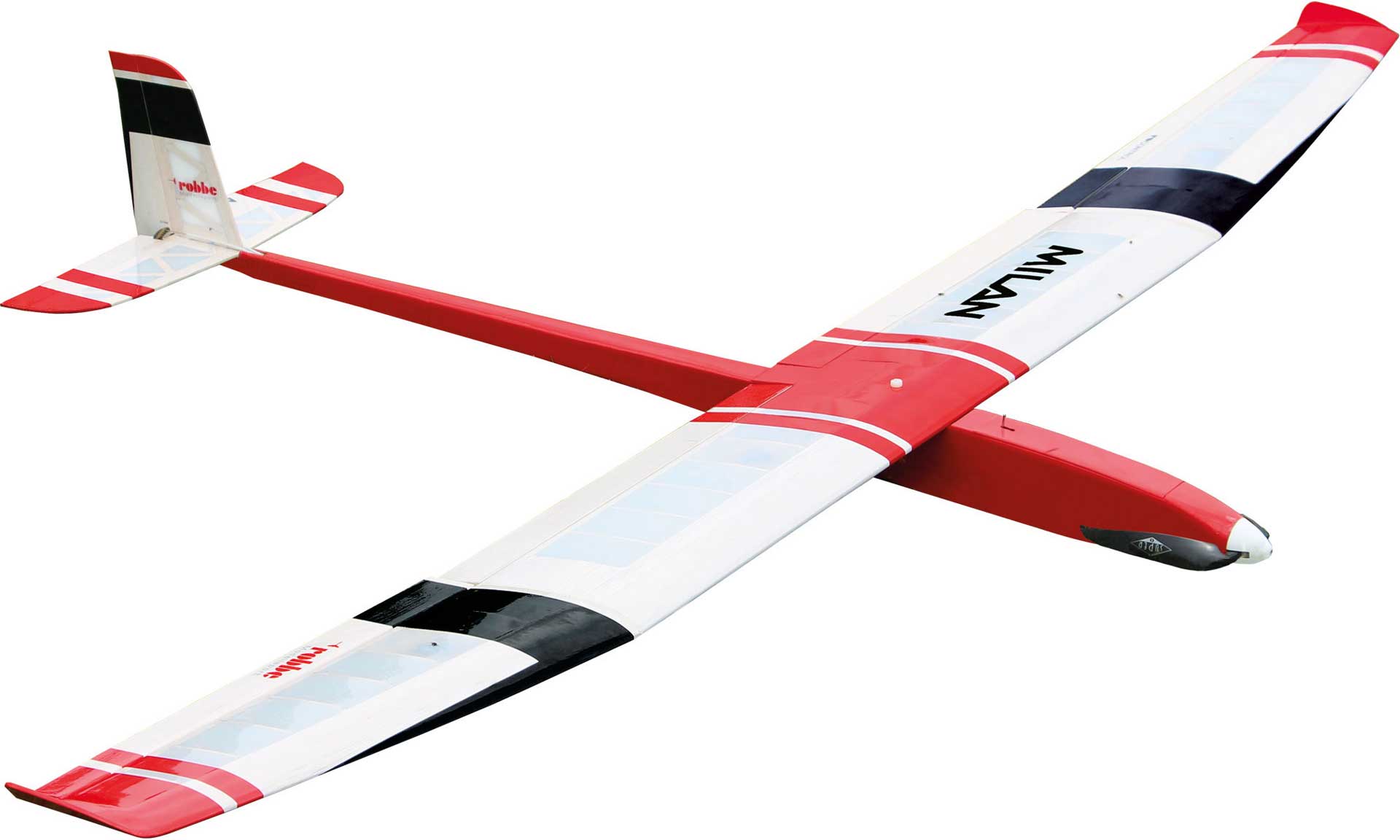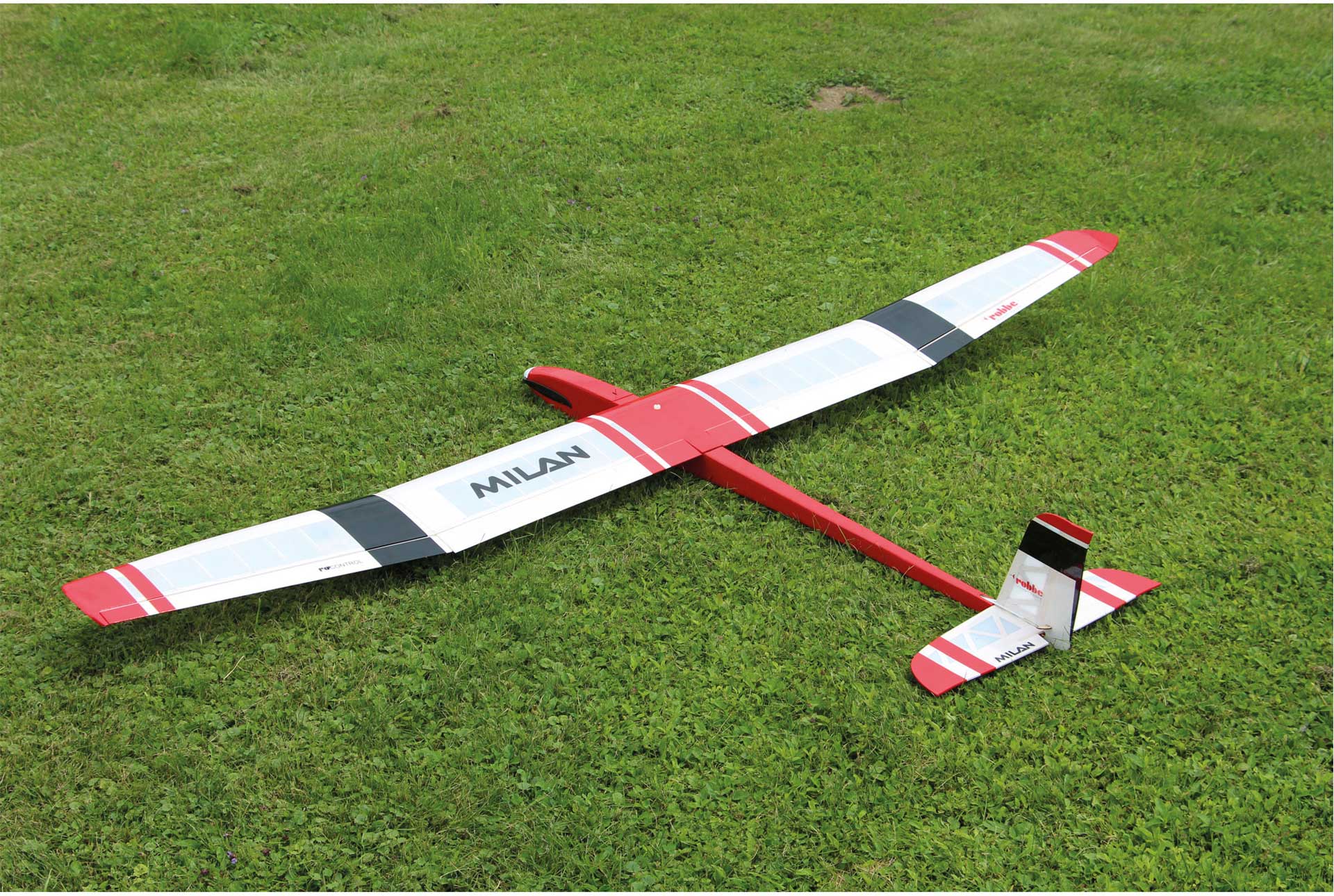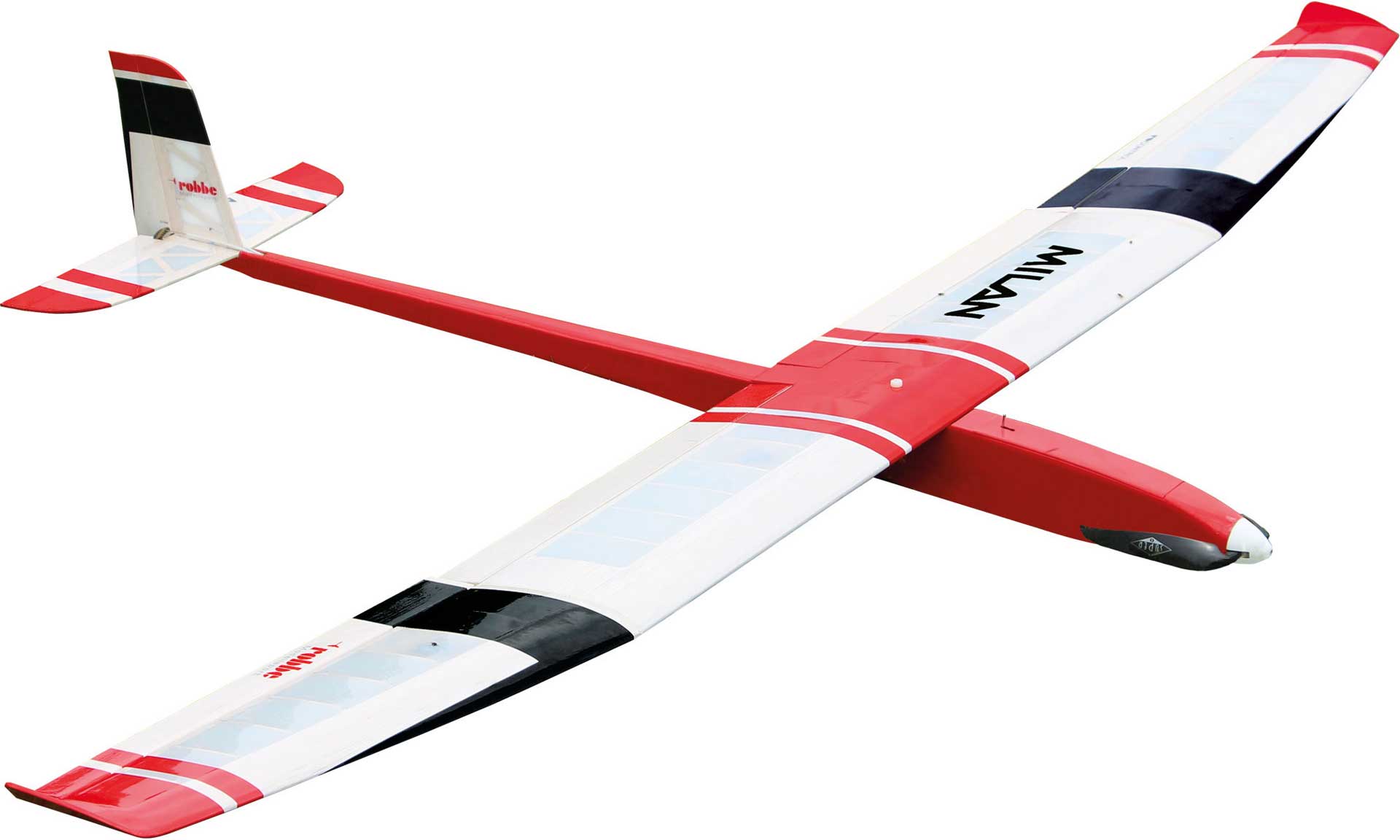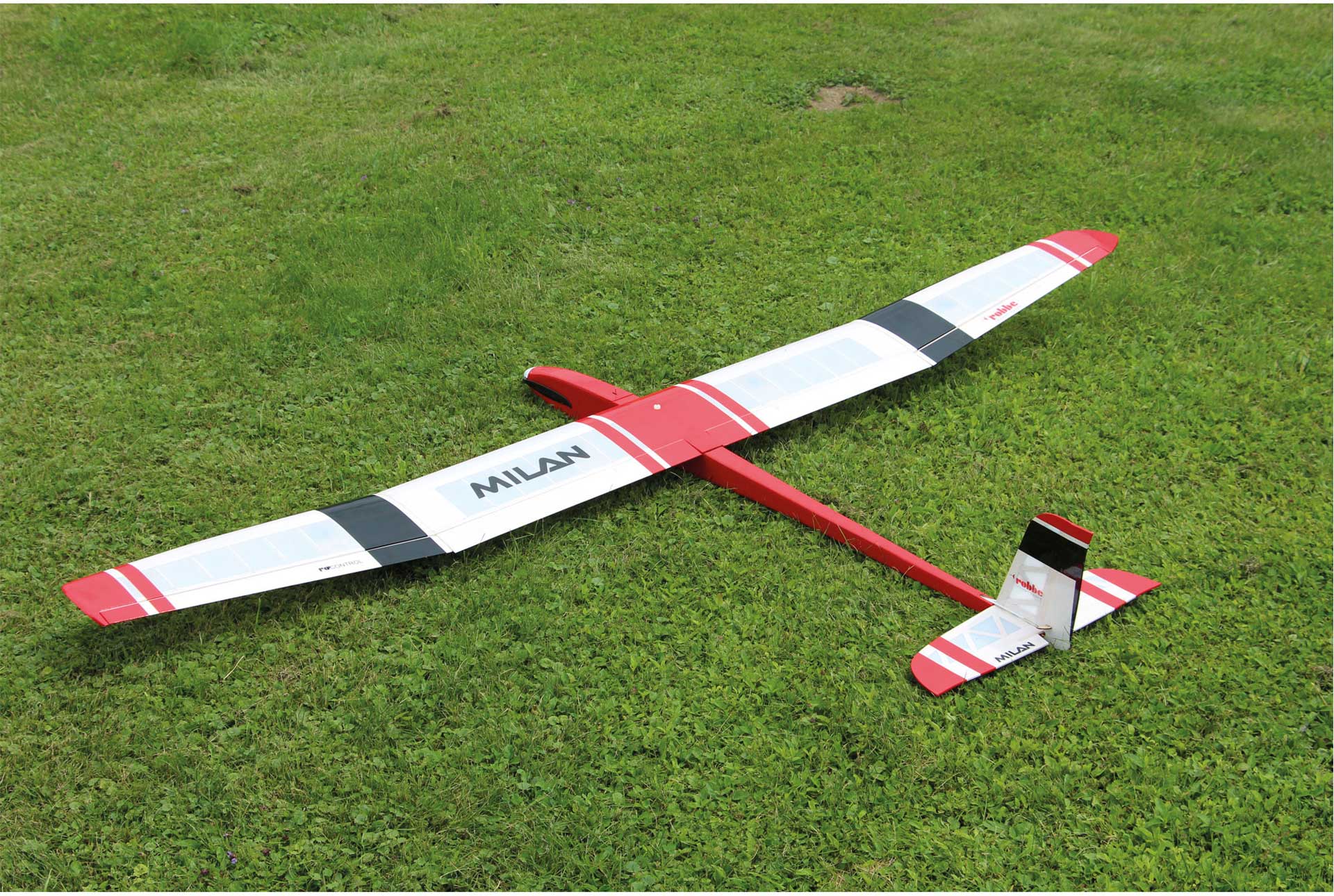 In stock. Usually ships within 1 business day.
Downloads
Description "ROBBE MILAN ARF HIGH-PERFORMANCE GLIDER"
Milan "ARF" is an elegant electric glider in the 2m class, which responds excellently to thermals.

By using the flaps the range of use can be extended. Especially on small landing areas or places with approach obstacles the Butterfly configuration is very helpful to make steep descents possible.

The wing is constructed in 3 parts with a center section and attachable wings. The tail unit is removable. This creates a handy packing size for transport. The model is largely prefabricated at the factory, so that only a few steps are required to get the model ready for use.


Technical data
| | |
| --- | --- |
| Airfoil: | S 3021 |
| Ausführung: | ARF - ALMOST READY TO FLY |
| Bauerfahrung: | Anfänger |
| Control: | H,S,Q,M,WK |
| Drive Type: | Electro |
| Empty weight approx. (g): | - |
| Flight weight approx. (g): | 990 |
| Flugerfahrung: | Beginners |
| Fuselage: | Wood |
| Länge (mm): | 1160 |
| Manufacturer: | Robbe |
| Wing-span (mm): | 1960 |
| Wings: | Wood/rib construction |
| empf.Akku: | 3S/2100mAh LiXX |
| empf.Motor: | BL Outrunner |
Box contents
- ARF model in Laser Cut wood construction
- transparent covered with Oralight
- Construction manual in German/English/French
- GFK reinforced rudder horns
- div. small material


Videos
Das Produkt MILAN ARF HOCHLEISTUNGS-ELEKTROSEGLER von ROBBE in der Kategorie Electric Glider Models hat eine Spannweite von 1960 sowie ein Gewicht von 990. Die Steuerung des Modells erfolgt über die Funktionen H,S,Q,M,WK. Das Modell ist als ARF - ALMOST READY TO FLY ausgeführt . Wir empfehlen einen 3S/2100mAh LiXX Akku für dieses Elektroflugmodell.
* Erklärung Steuerfunktionen:
H ... Höhenruder
S ... Seitenruder
Q ... Querruder
M ... Motorsteuerung
V ... Vektorsteuerung
LK ... Landeklappen
SK ... Störklappen
WK ... Wölbklappen
EZFW ... Einziehfahrwerk
SKU ... Schleppkupplung
( ) ... optional - in Klammer geschriebene Steuerfunktionen sind bei dem beschriebenen Modell optional verfügbar
Die Firma ROBBE (benannt nach dem Firmengründer Robert Becker) wurde 1921 in Deutschland als Sägewerk im Vogelsberg-Gebiet gegründet. Mit dem Modellbau wurde ab 1945 begonnen, zunächst mit dem Import von Balsaholz. Ab 1958 bot ROBBE ein komplettes Programm für den Modellbau an. Dazu gehörten viele Innovationen im Bereich Fernsteuerungstechnik, aber auch moderner Kunststoffverarbeitung. Viele bis heute legendäre Produkte sind dieser Zeit entsprungen. In den 60er Jahren entstand eine enge Kooperation mit einem japanischen Fernsteuerungshersteller. Dazu gesellten sich mehrere Distributionen in vielen Bereichen des Modells. Unter anderem im Bereich Hubschrauber durch dir Übernahme der Marke Schlüter. Bis 2015 war das Unternehmen Robbe Modellsport GmbH & Co. KG im deutschen Grebenhain (Metzlos – Gehaag) ansässig und musst in diesem Jahr schließen. Aktuell befinden sich Produkte der Marke ROBBE im Vertrieb eines der größten europäischen Modellbauhändler.