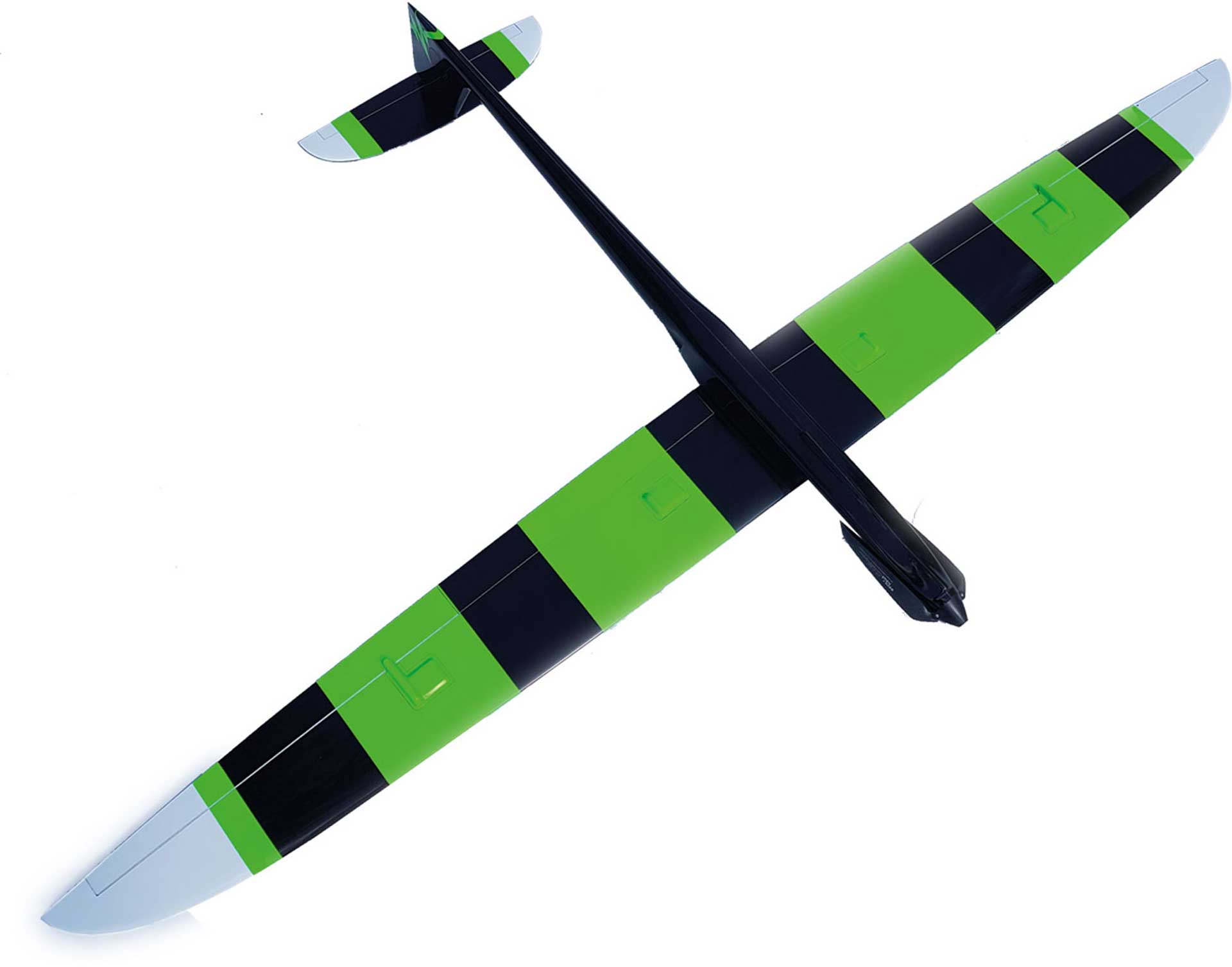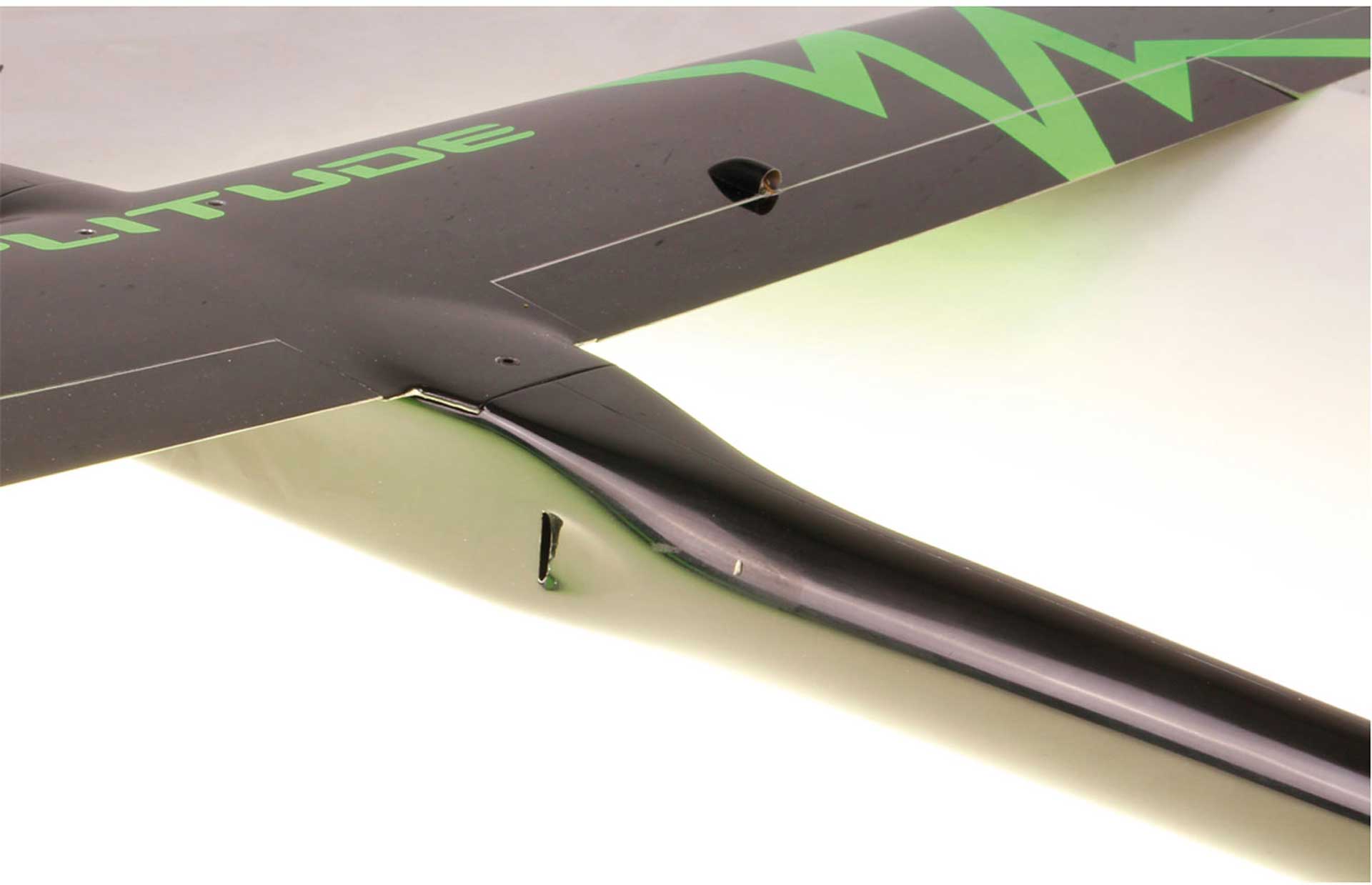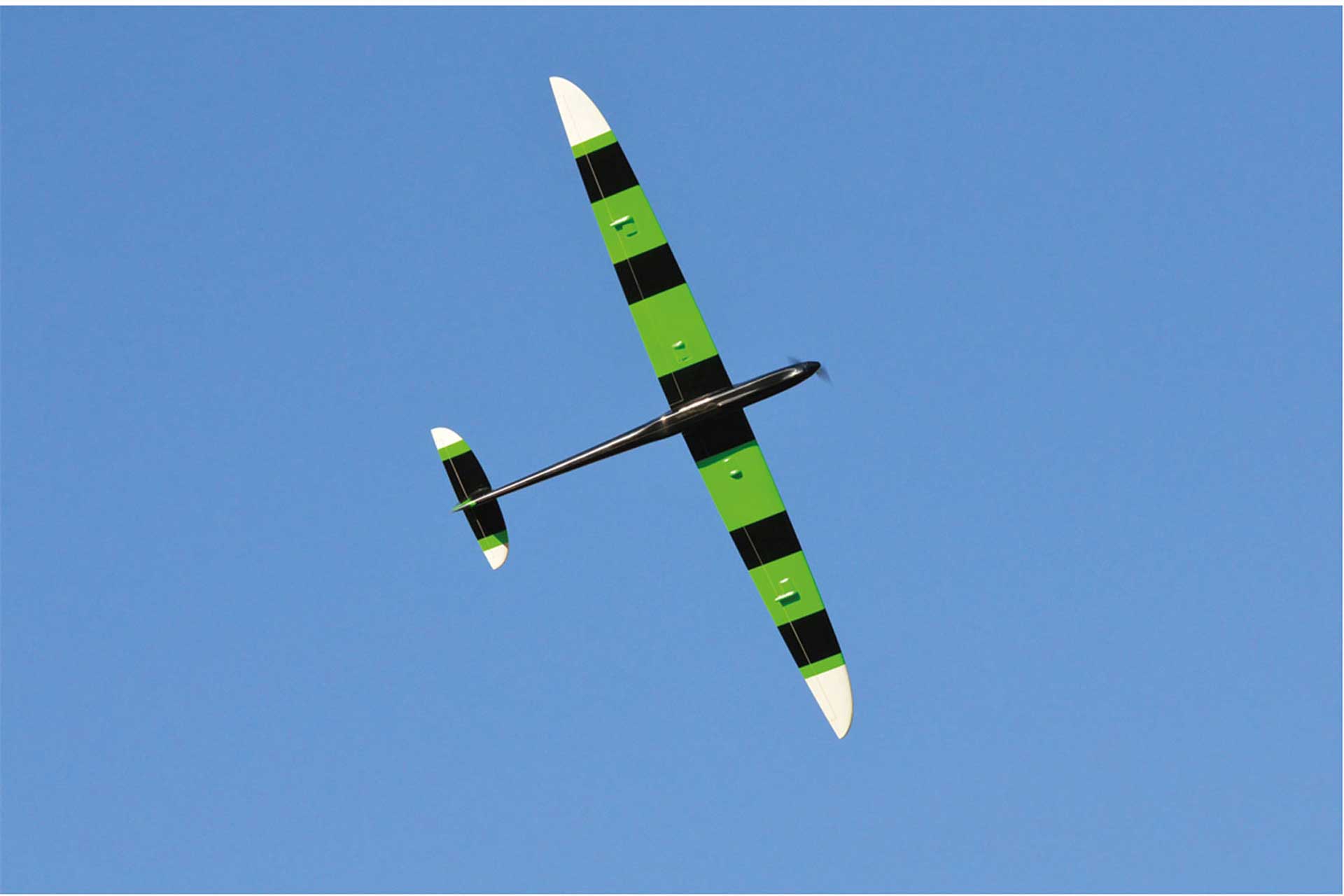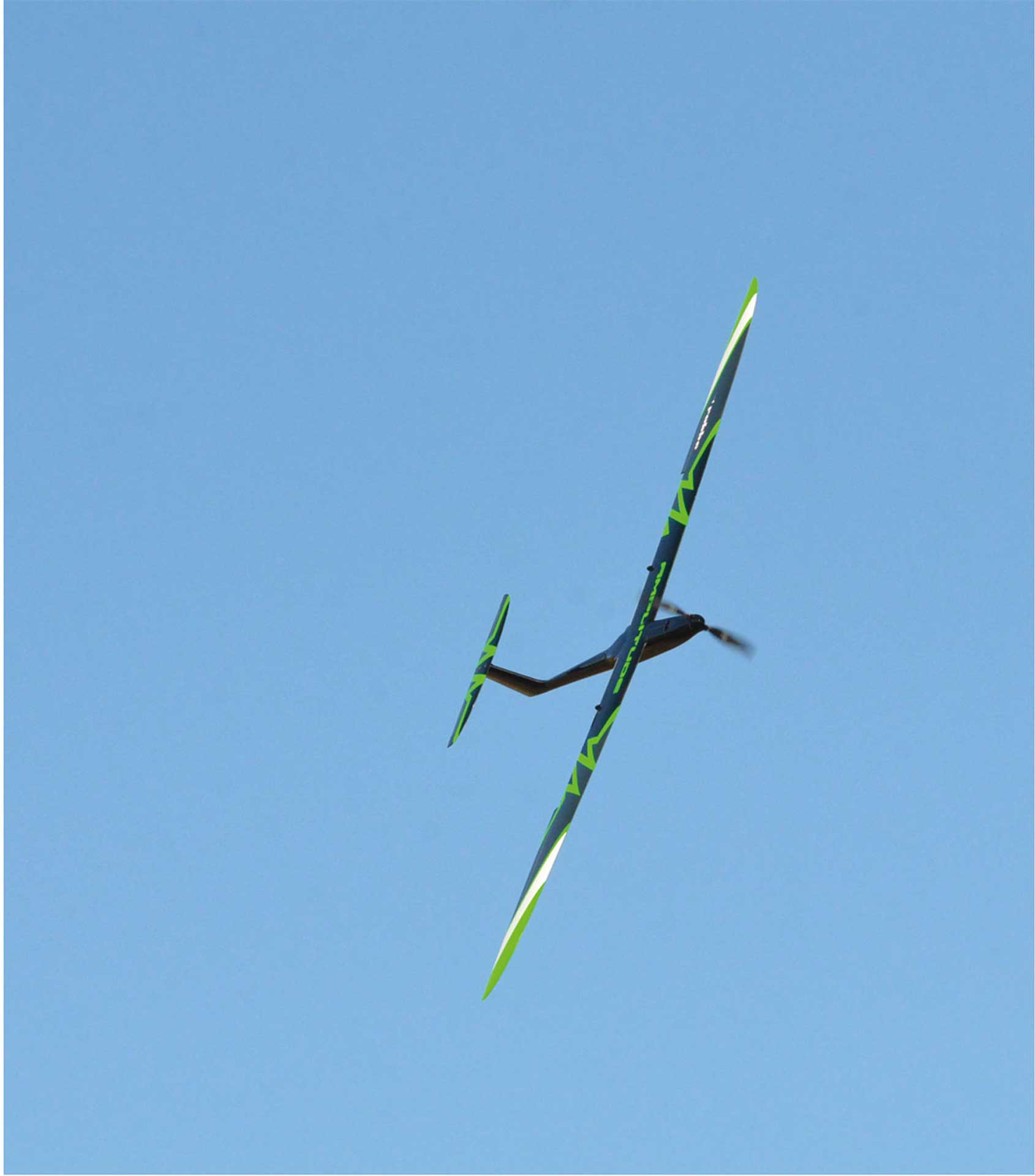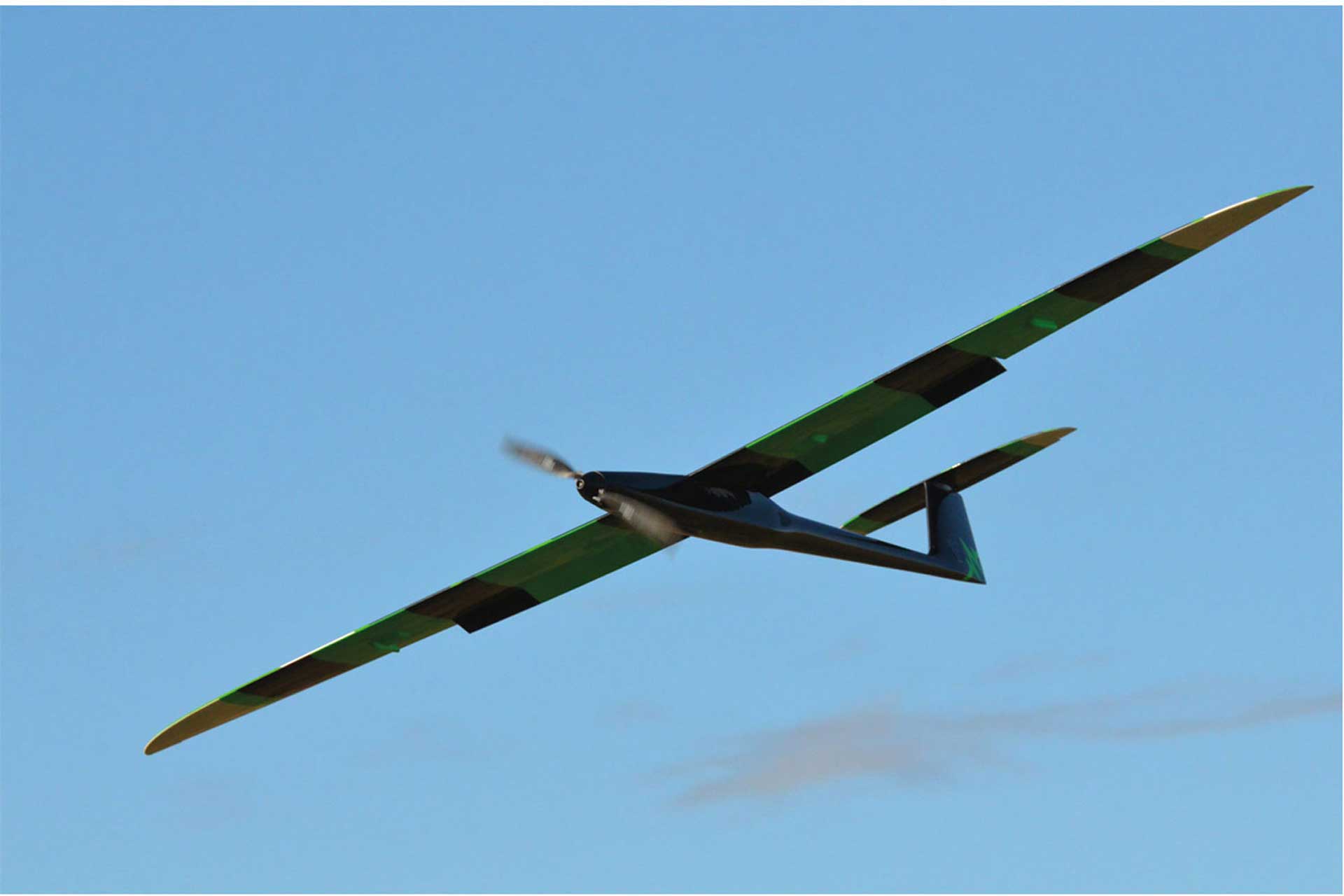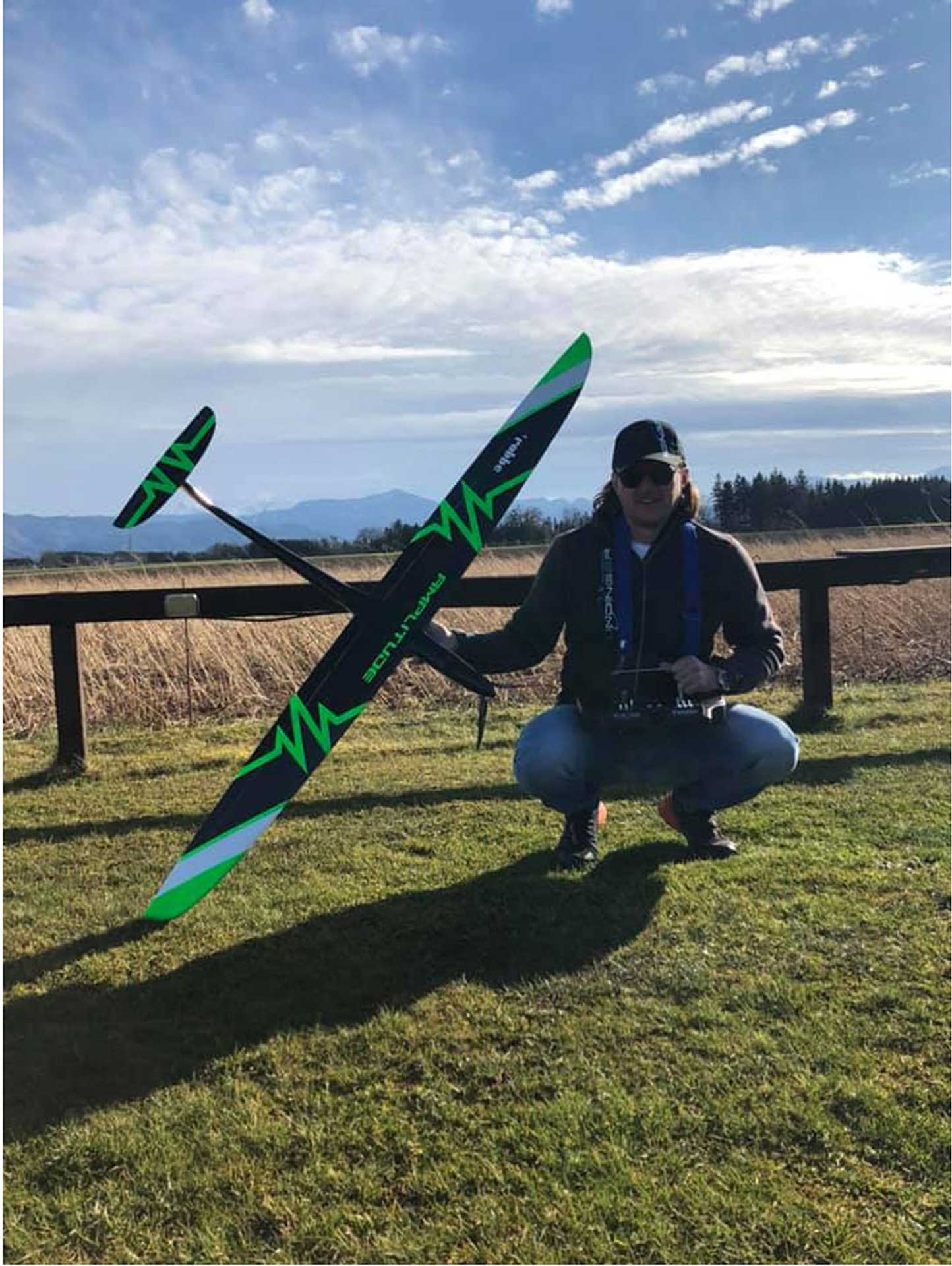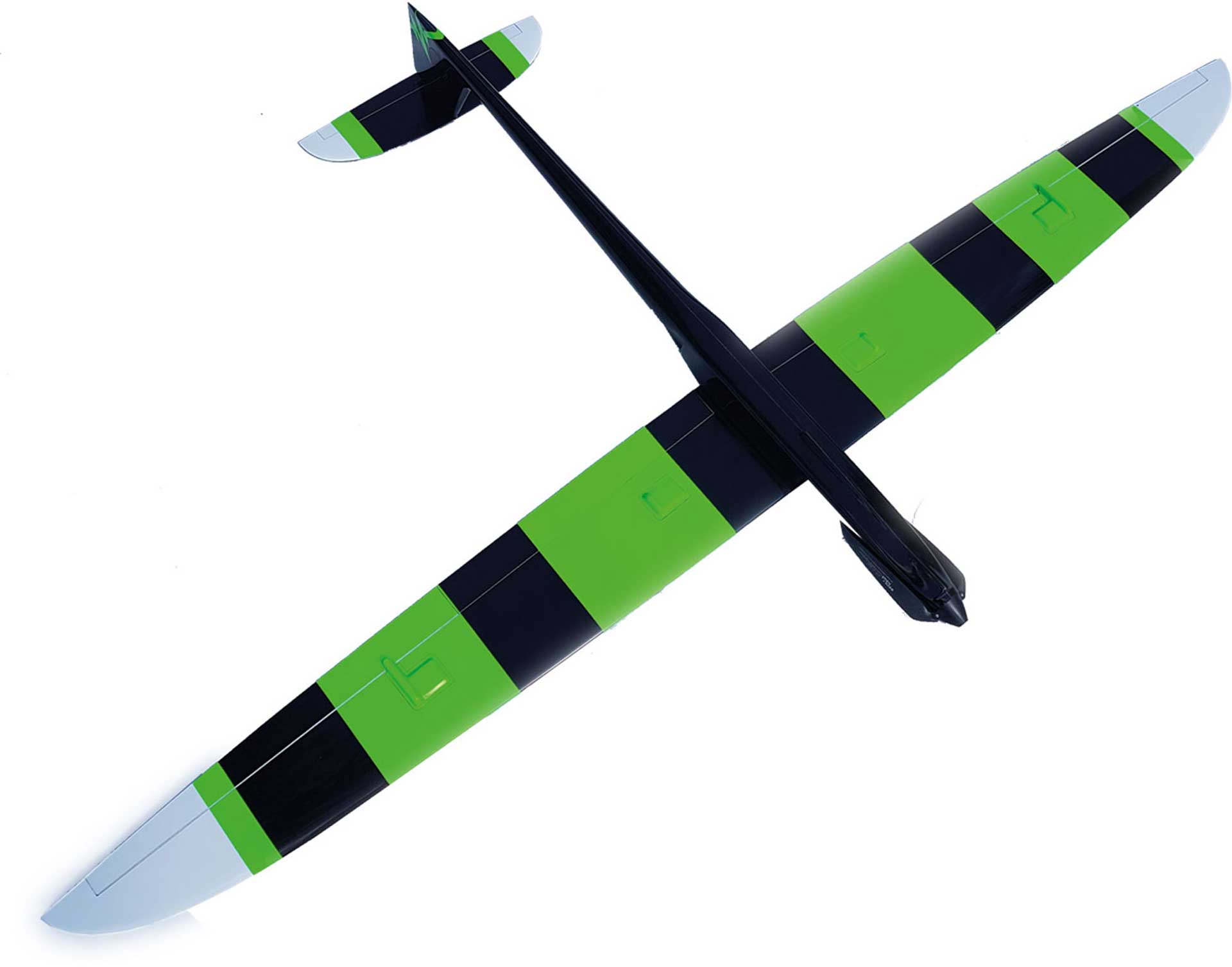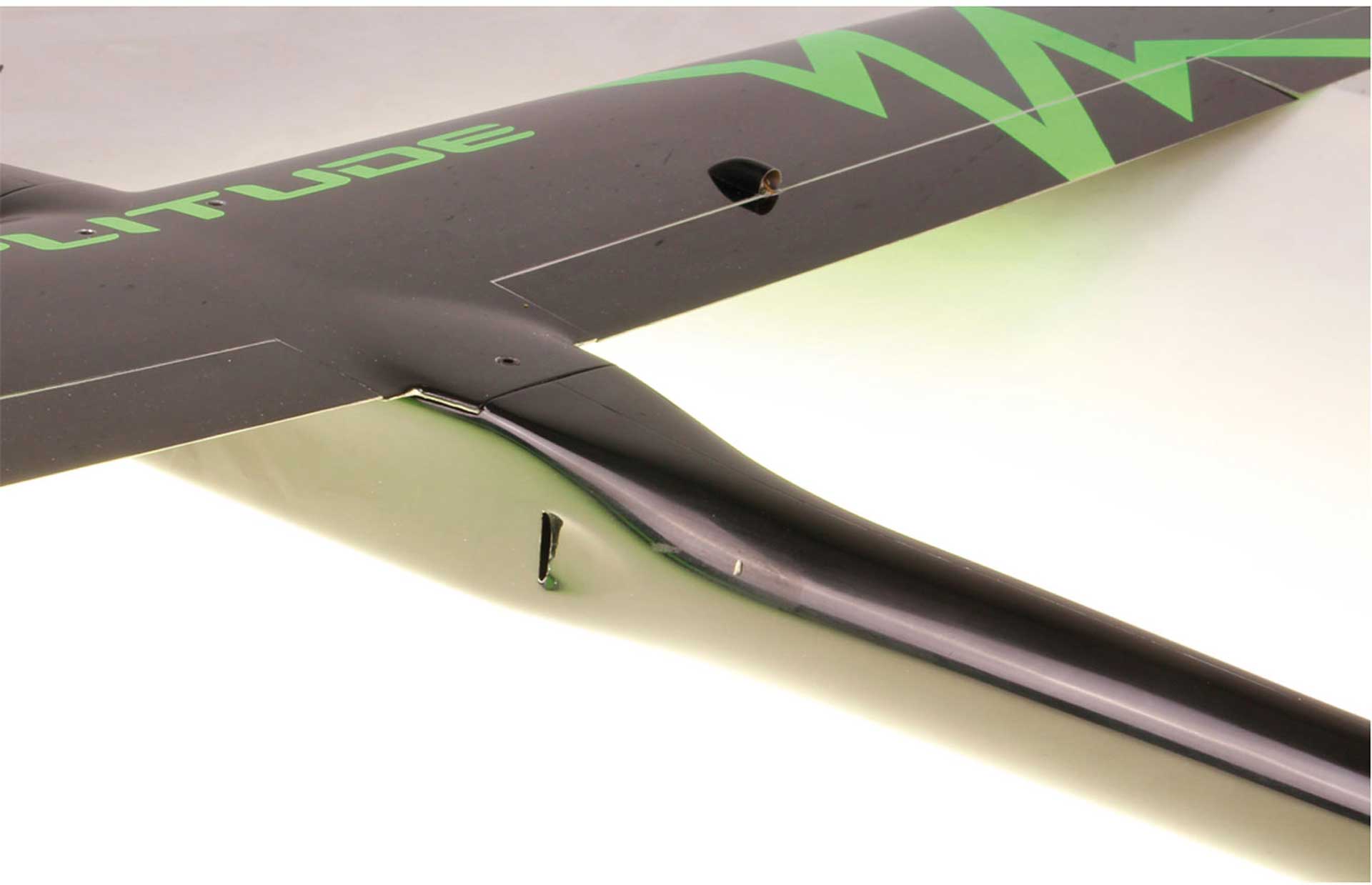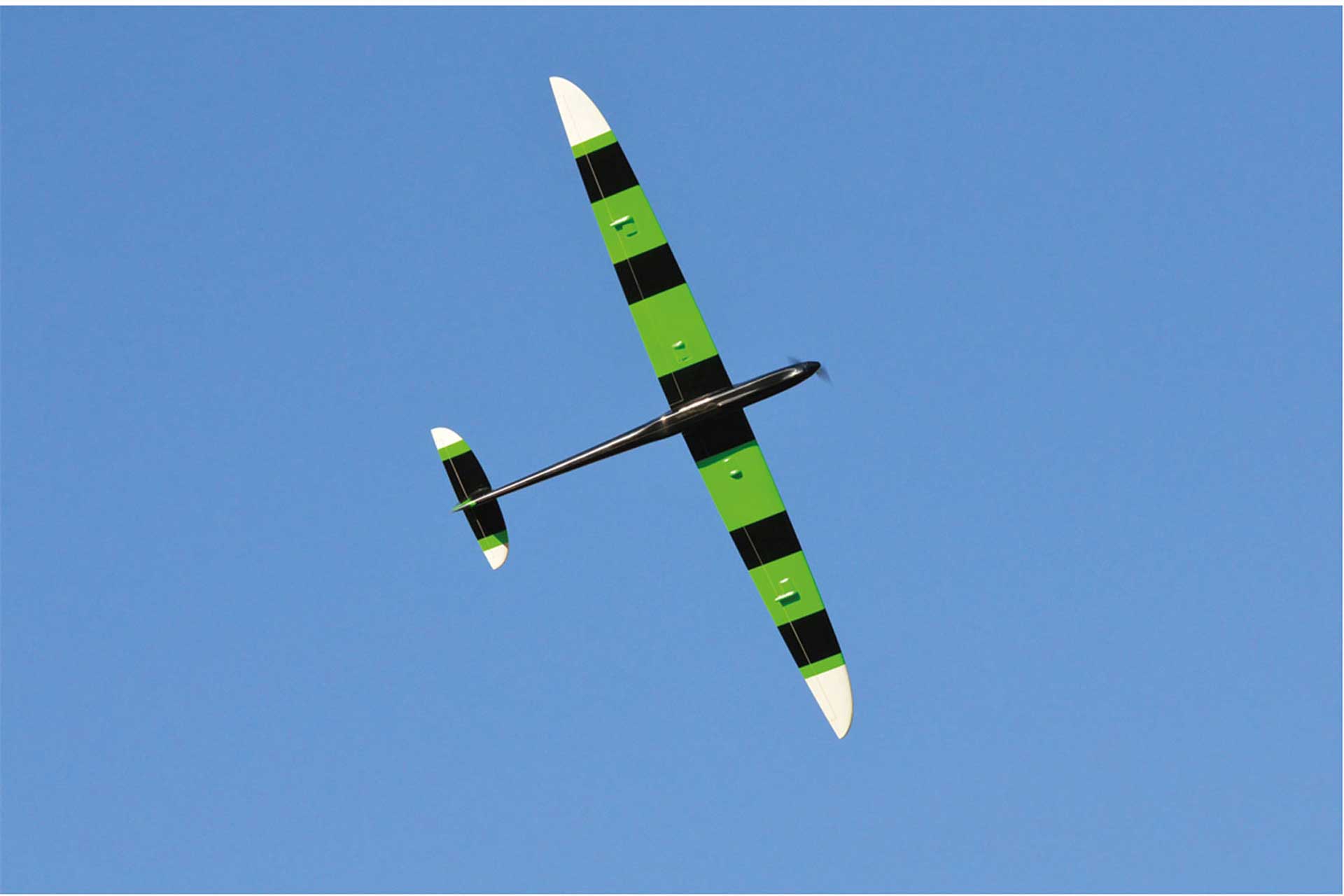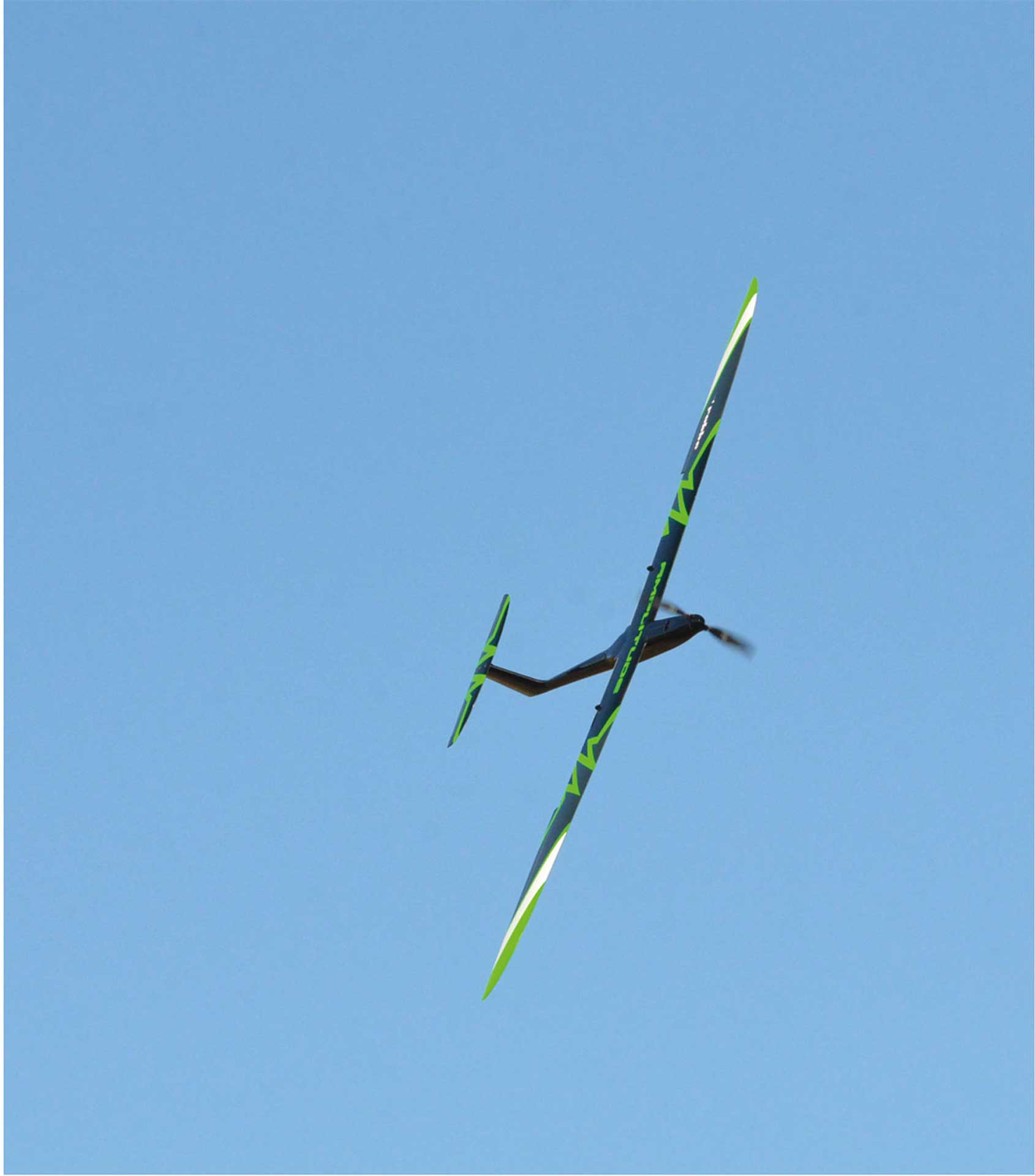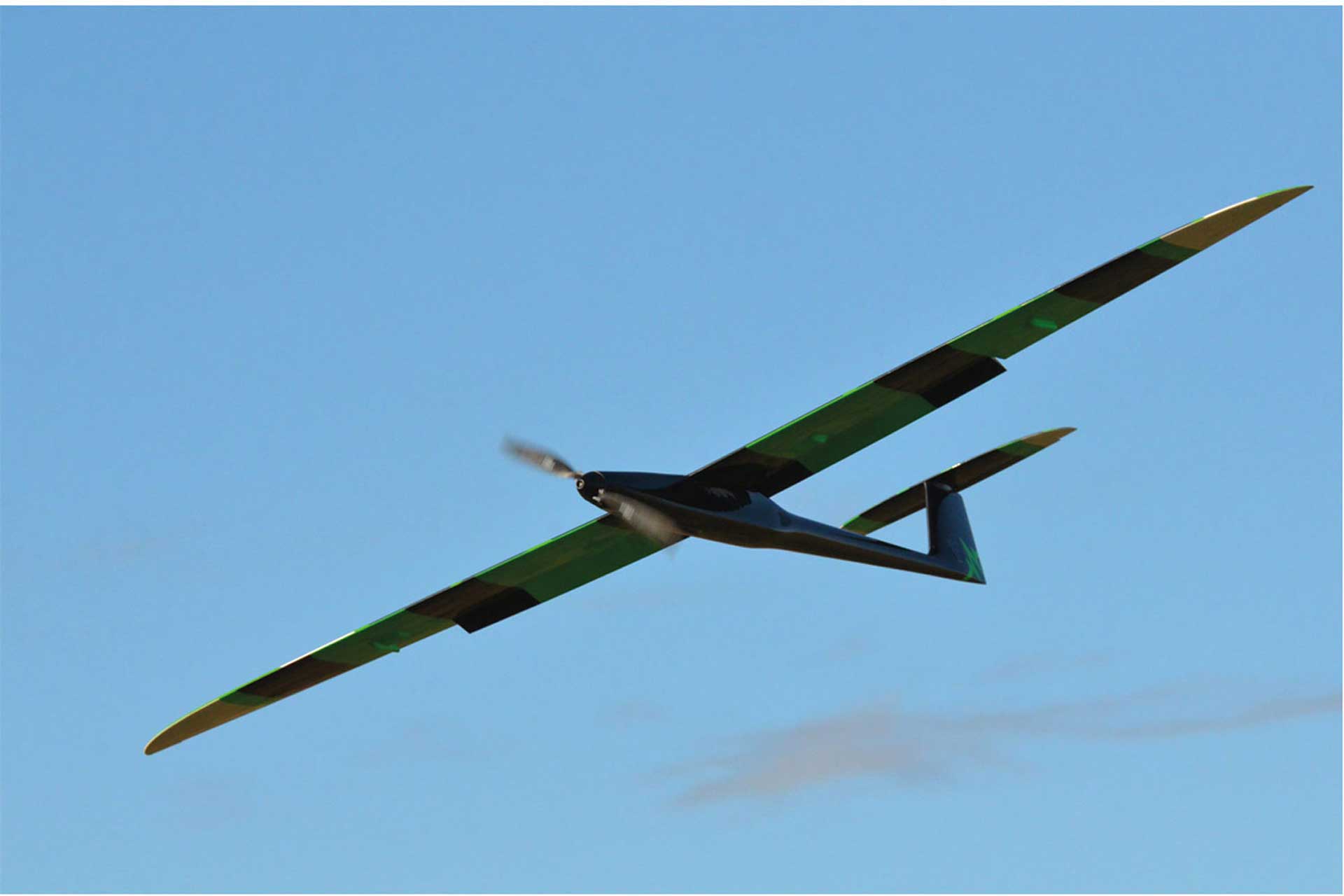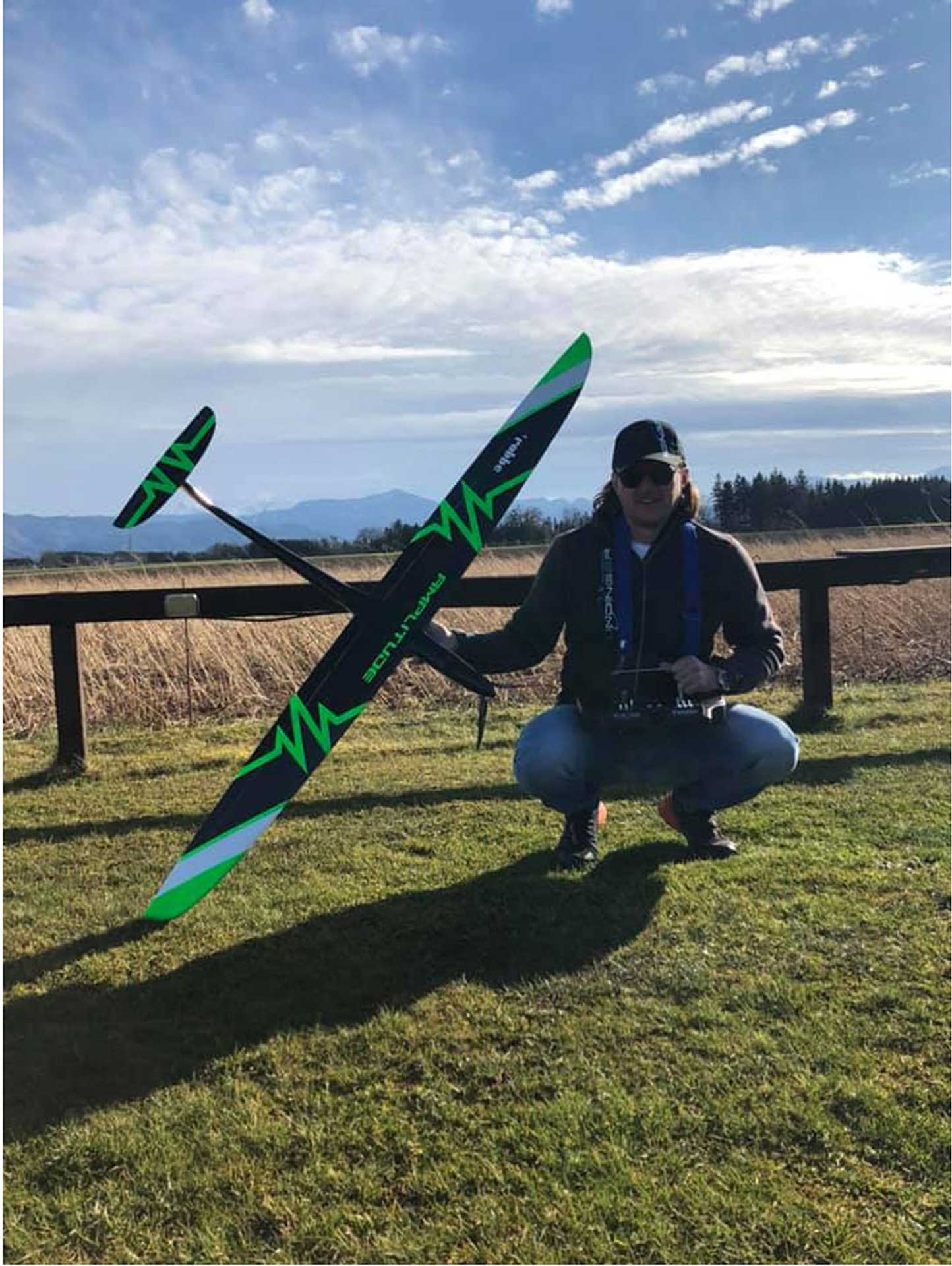 In stock. Usually ships within 1 business day.
Downloads
Description "ROBBE AMPLITUDE ARF FULL GRP/CFRP HOTLINER"
The AMPLITUDE is a modern hotliner in GFK/CFK negative shell construction with first-class all-round flight characteristics and extraordinary design with high visibility in flight.
In addition to the ailerons, the carbon-fibre reinforced wing also has flaps that are cross-jointed. This allows both the manoeuvrability and the slow flight characteristics to be optimized. Landing is child's play with the butterfly position, even in tight spaces.

All rudders are attached as elastic flaps.
The fuselage is extremely spacious under the wing to accommodate larger batteries for high performance propulsion. Transverse and longitudinally laminated CfK reinforcements ensure high strength.
With the drive of the PNP version, breathtaking climbs are achievable.
In the ARF version own drive setups can be used.
Low overflights at high speed are spectacular and demonstrate the performance of the model.
However, the AMPLITUDE can also be flown softly and is quite happy to accept updrafts. Thus, the model is also suitable for more comfortable all-round operation.

The AMPLITUDE is available in two versions (ARF and PNP). With the PNP version, the drive is already installed, as are all the servos and the cabling.

Features:
- large-volume fuselage for large batteries
- 4 flap wings with flaps!
- eye-catching modern design with extremely good recognizability
- very many CfK reinforcements, therefore high strength
- three M3 flat head screws with the same wrench size
- length 1,04m
- Profile: MH-30
- 4 flap wings (ailerons and flaps)
- Empty weight approx. 725g
- Flight weight approx. 1590g



Technical data
| | |
| --- | --- |
| Antriebsart: | Elektro |
| Ausführung: | ARF - ALMOST READY TO FLY |
| Bauerfahrung: | Fortgeschritten |
| Flugerfahrung: | Fortgeschritten |
| Fluggewicht ca. (g): | 1590 |
| Flächen: | Fiberglass/Carbon |
| Hersteller: | Robbe |
| Leergewicht ca. (g): | 725 |
| Länge (mm): | 1040 |
| Profil: | MH-30 |
| Rumpf: | Fiberglass/Carbon |
| Spannweite (mm): | 1800 |
| Steuerung: | H,Q,M,WK |
| empf.Akku: | 4S/3200-4000mAh LiXX |
| empf.Motor: | Robbe X36-800 |
Box contents
- Amplitude ARF Full GFK Model
- GfK/CfK Fuselage
- GfK/CfK Area
- GfK/CfK horizontal tailplane
- Small parts (rudder horns, fork heads, rods, covers, etc.)
- Manual German/English




Das Produkt AMPLITUDE ARF VOLL-GFK/CFK HOTLINER von ROBBE in der Kategorie Electric Glider Models hat eine Spannweite von 1800 sowie ein Gewicht von 1590. Die Steuerung des Modells erfolgt über die Funktionen H,Q,M,WK. Das Modell ist als ARF - ALMOST READY TO FLY ausgeführt . Wir empfehlen einen 4S/3200-4000mAh LiXX Akku für dieses Elektroflugmodell.
* Erklärung Steuerfunktionen:
H ... Höhenruder
S ... Seitenruder
Q ... Querruder
M ... Motorsteuerung
V ... Vektorsteuerung
LK ... Landeklappen
SK ... Störklappen
WK ... Wölbklappen
EZFW ... Einziehfahrwerk
SKU ... Schleppkupplung
( ) ... optional - in Klammer geschriebene Steuerfunktionen sind bei dem beschriebenen Modell optional verfügbar
Die Firma ROBBE (benannt nach dem Firmengründer Robert Becker) wurde 1921 in Deutschland als Sägewerk im Vogelsberg-Gebiet gegründet. Mit dem Modellbau wurde ab 1945 begonnen, zunächst mit dem Import von Balsaholz. Ab 1958 bot ROBBE ein komplettes Programm für den Modellbau an. Dazu gehörten viele Innovationen im Bereich Fernsteuerungstechnik, aber auch moderner Kunststoffverarbeitung. Viele bis heute legendäre Produkte sind dieser Zeit entsprungen. In den 60er Jahren entstand eine enge Kooperation mit einem japanischen Fernsteuerungshersteller. Dazu gesellten sich mehrere Distributionen in vielen Bereichen des Modells. Unter anderem im Bereich Hubschrauber durch dir Übernahme der Marke Schlüter. Bis 2015 war das Unternehmen Robbe Modellsport GmbH & Co. KG im deutschen Grebenhain (Metzlos – Gehaag) ansässig und musst in diesem Jahr schließen. Aktuell befinden sich Produkte der Marke ROBBE im Vertrieb eines der größten europäischen Modellbauhändler.